The 297th episode of our 12 Questions segment features producer Kobb.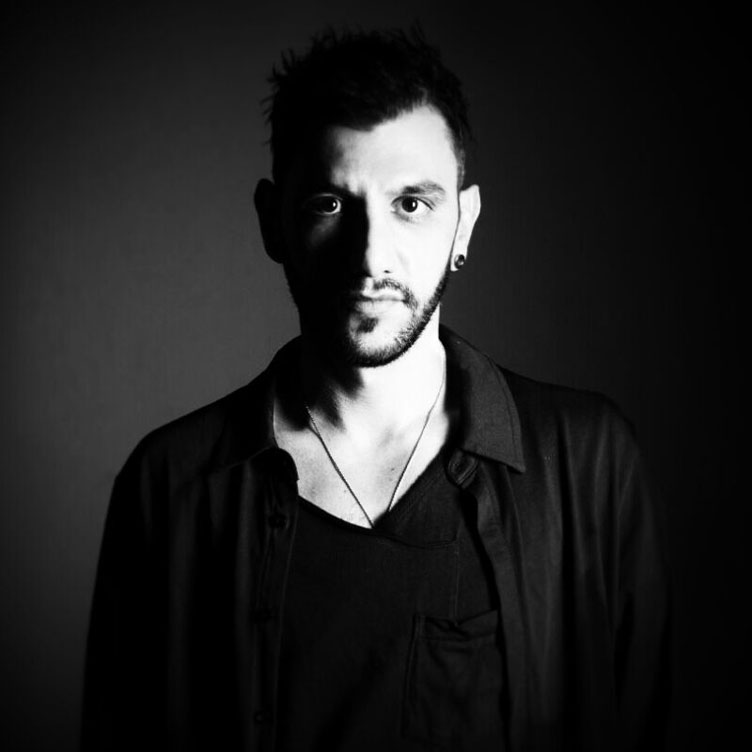 1. How old are you, where are you living and how long have you been producing and Djing?
– I'm 33 years old, based in Tel Aviv, djing since i was about 14 and producing for the past 10 years
now.
2. Where do your musical roots lie, what are your first memories of electronic music and when did you know you wanted to pursue it seriously? Are there any particular productions or artists from the past that really made you think to yourself 'this is what I want to do."
–Throw back in time to the early 90's, the euro dance movement was peaking and I was about 11 years old, It really blew my mind and I simply loved those fabulous commercial hits. I started to obsessively collect singles and even on my school, everyone knew they can borrow some cool music from me. Again I was just 11 years of age. As I dug in deeper and evolved to less commercial tracks, i ran into that one track that effected me the most. It was Gorgio Moroder's remix to I feel loved by Donna Summer.still give the goose bumps – even today! Moving forward a few years later, I catched Paul Okenfolds act in his early stage career. I was simply mesmerised with the whole concept of DJ and from that point I was absolute positive this is what I wanna do for the rest of my life.
3. How difficult was learning to produce for you in the beginning? Did you take any Audio Engineering programs or production courses to help you out or are you pretty much self taught? And did anyone give any advice early on that really helped?
–At the early phase of my studio experience, I simply sat with friends and learned very basic skills from them. after 2 years general introduction the production world, I decided to take it to the next level, so I enrolled to a local music collage, it was important for me to learn everything in a professional way. My advice would be to educate yourself professional listening. It's really important to learn how to listen to any productions and how to analyse it.
4. What parts of the production process do you find the most difficult and what comes easiest for you? When you do hit a creative block what helps you through it?
–For me, the most difficult phase the final mixing, it's a real challenge to reach the masters mix level results. On the flip side, All the rhythm and the Melody come naturally to me. Usually when I reach a creative block, I prefer to take a break from the current project I'm working on. Its so important to learn when to releases and ease your mind. I do my best to avoid being stuck this point for to long, after a short while when I'm in the right mood I explore some new sounds of new releases.
5. What's a normal day like for you? Do you have a job outside of electronic music? And what do you like to do when you're not working on music?
–Normal day includes at least 5 hours work at the studio, sometimes even more. I don't really have a formal day job, everything I do is based on my work as a producer and a dj, in some periods I'm more occupied at studio producing for record labels and various artist. Here and there I promote my own events in Tel Aviv and all of these serve my main passion of being behind the decks. Also, I'm crazy about soccer and other popular sports. Once a week, I do my best to drag myself to the gym. Usually it's not happening.
6. Apart from electronic music what other genres do you listen to and who are your favourite artists outside of electronic? and do these genres or artists have a direct effort on your own productions?
– Pink Floyd, The Chemical Brothers, Red Hot Chilly Peppers, sometimes I find myself listening to new age and chill out.
7. What was the first and last physical (CD, Vinyl, Cassette etc) piece of music you bought?
–The first was a local compilation of Euro dance music. This compilation was called Hit Man 1. The last vinyl I bought was Envol2ver by Sasha
8. Tell us something about yourself that might surprise people?
–No big surprises here, but Every night before bedtime, I expend my knowledge by searching for new equipment and new production techniques.
9. Which producers in your opinion get consistently overlooked?
–I don't really know the answer to that one, I believe that if you work hard enough and play your card right you will get noticed.
10. Which producers consistently inspire you? And where else does your inspiration come from?
–Maceo Plex,Tale Of Us, &Me to name a few. Also, I'm getting some amazing inspiration from the recent releases on Damian Lazarus "Crosstown Rebels".
11. There are countless producers out there trying to find their way and create their own unique sound, what advice do you have for them?
– The best advice that I can give is to follow your heart , don't imitate others , work hard do your best to collaborate with other artists.
12. If the final DJ/live set of your career was next week what would your last track be?
– The truth is that I never thought about it until you asked , there are several whom I choose for example "The Chemical Brothers – Believe" or "John Tejada – The end of it all "
Kobb's remix of Shiloh 'Landmine Hopscotch' is out now on Suffused Music, you can purchase the release: here