The 306th episode of our 12 Questions segment features producer Lucefora.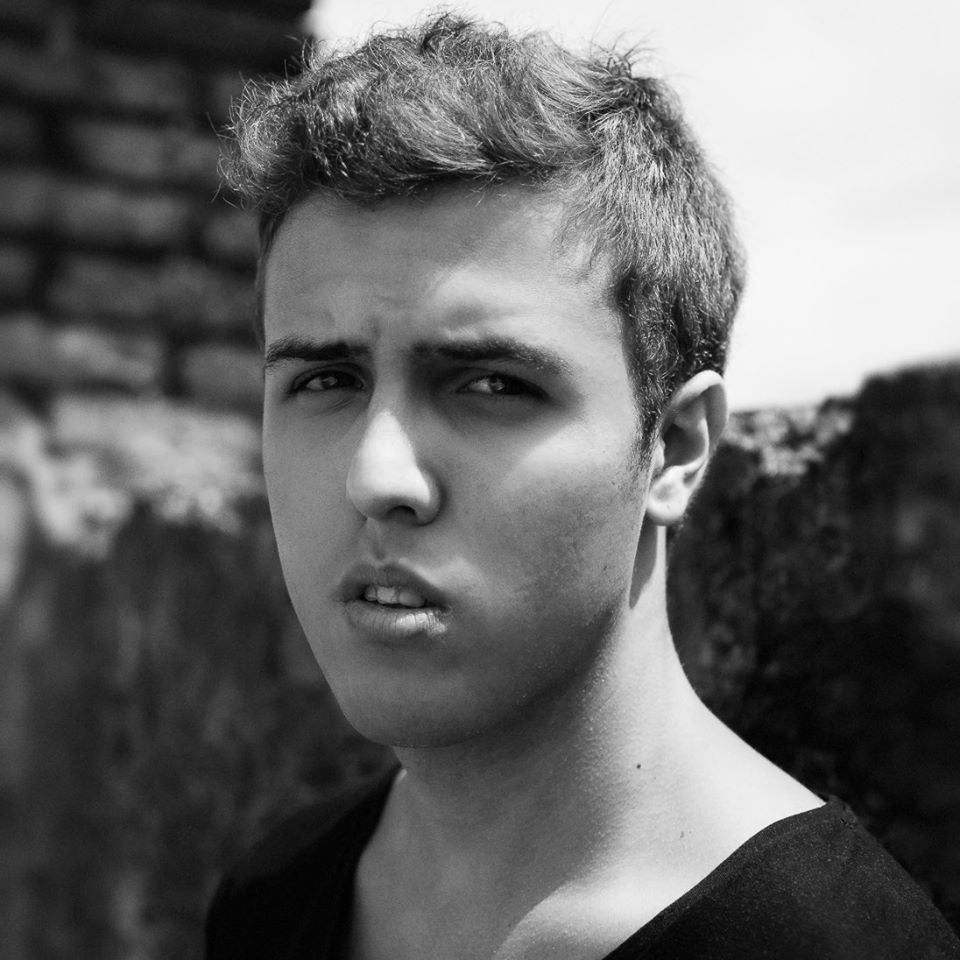 1. How old are you, where are you living and how long have you been producing and Djing?
Im 22 years old , I live in Buenos Aires with my parents & i´ve been producing since I was 18 years old
2. Where do your musical roots lie, what are your first memories of electronic music and when did you know you wanted to pursue it seriously? Are there any particular productions or artists from the past that really made you think to yourself 'this is what I want to do."
Well, I remember my first contact with electronic music, I didn't know much in that moment, I was like 10. I remember listening artist like Deep Dish, Tiesto, Daft Punk. I really knew that was the reason of my life. At the age of 14 I started being more curious and I always enjoyed discovering new artists despite the trending sound of the moment, I really got in love with the mainstream sounds of progressive house (Sebastian Krieg, Paul Thomas, Funkagenda, Jerome Isma-Ae) , and I got in touch with the art of dj , feeling uncountable & pure emotions which I think its impossible to describe.
3. How difficult was learning to produce for you in the beginning? Did you take any Audio Engineering programs or production courses to help you out or are you pretty much self taught? And did anyone give any advice early on that really helped?
I think that all beginning is hard, because you have to get used on tools & I wasnt good at Self-Learning. I started a little course & this was my basis to continue practicing, it was just a matter of time. I studied later at EMBA, it was there where I developed the essence of what I wanted to express to the people. I don't think there are magic formulas: I take a bit of the different sounds & influences that I crossed during this years.
4. What parts of the production process do you find the most difficult and what comes easiest for you? When you do hit a creative block what helps you through it?
The Most Difficult part for me undoubtedly is the details, I have no patterns of drums, I don't make long loops with the same variations always, I love always creating some feelings & moments that people really didnt expected, the most easy part for me are the melodies. I really like the atmospheres that introduces you on other galaxy, the hypnotism, because this is like storytelling: you have to listen to it completely to understand the aim of what you want to transmit. When I am inspired I cant stop producing because then you will never repeat what you felt on that moment, so it will never be the same. It doesn't matter what time is it, I try with different kind of sounds, layers, responses between bass & percussions, its primordial! for me the bass, defines what kind of track you bring.
5. What's a normal day like for you? Do you have a job outside of electronic music? And what do you like to do when you're not working on music?
I work as telemarketer, I study human resources so I think I keep 2 lifestyles, and its really hard for me. out of music & work, I need to relax, having my space, so I like to meditate, practice yoga, going out with friends, get in contact with nature, that kind of things helps me so much, but i have the idea to get fully committed to this.
6. Apart from electronic music what other genres do you listen to and who are your favourite artists outside of electronic? and do these genres or artists have a direct effect on your own productions?
I'm really fan of Indie Rock music, bands like Tame Impala, Mac Demarco, The Strokes, Real Estate, Erlend Øye….. if you don't know them you have to listen to it, I listen Psychedelic Rock, Dream Pop, Disco & Funk too, this is clearly an influence for me, because this kind of bands uses lots of effects processing guitars , voices, etc. There is where i got familiar with the delays
7. What was the first and last physical (CD, Vinyl, Cassette etc) piece of music you bought?
The first CD I ever bought was the debut album from Gorillaz & the last one is Tame Impala – Currents.
8. Tell us something about yourself that might surprise people?
I Worked many times in non-governmental organizations as a volunteer, because I love social work, I think it's important to do things if you want to change the world, changes need time
9. Which producers in your opinion get consistently overlooked?
I don't know if I see producers that get overlooked, because the scene it's so huge, so all the artist I listen have their place in this little world, then you have lot of artist that maybe are not the face of the top events around the world, but here on Argentina I would like to hear some names that are difficult to see them, I don't know… Jimpster, KINK, Gorje Hewek, Tuccillo, Bob Moses, Shur-I-Khan only to name some of them
10. Which producers consistently inspire you? And where else does your inspiration come from?
I think all the music produce something, therefore all artists have something that breaks your head and inspires lots of resources, the most Important are Rhadow, Dosem, Sidney Charles, Martin Buttrich & definitely Deep Mariano, Because I Mix & Master my tracks usually, so in many occasions I get of love of the sound of an artist because a particular amalgams between kicks & claps, and that is what it defines him
11. There are countless producers out there trying to find their way and create their own unique sound, what advice do you have for them?
Be yourself wherever you go, I spent time trying to imitate some of the sounds I wanted, because in my DJ facet I play deep house – tech house – house, but when I thought about it I realized that what I do is not so far from what I hear, and I think that makes the difference between a new talent and a simple producer from the crowd, if you stay true to yourself things are going to be that way, but always with great effort in everything, fight for your dreams , and if you don't get it, it's doesn't matter, enjoy everything you do in this life.
12. If the final DJ/live set of your career was next week what would your last track be?
Compuphonic – Sunset (DJ T. Remix)
'Behind My Ego" is out now on 238W, you can purchase the release: here