The 294th episode of our 12 Questions segment features producer Adam Byrd.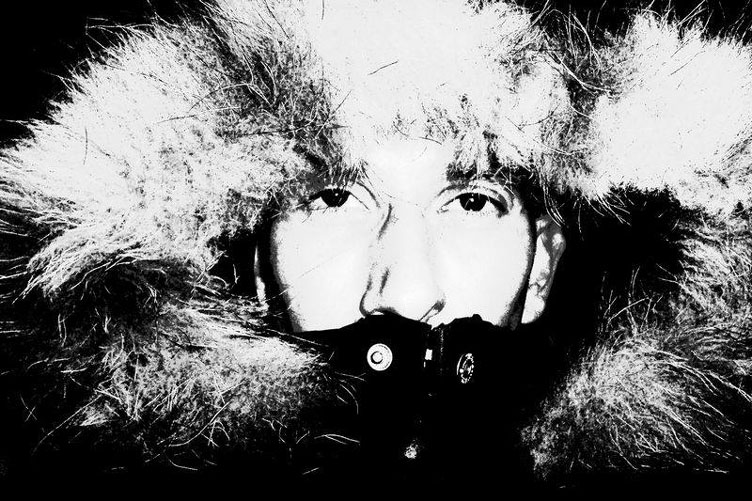 1. How old are you, where are you living and how long have you been producing and Djing?
I am 37 years old but please do not tell anybody.I am living in Hungary and i deal with producing music for 25 years.
2. Where do your musical roots lie, what are your first memories of electronic music and when did you know you wanted to pursue it seriously? Are there any particular productions or artists from the past that really made you think to yourself 'this is what I want to do."
My grandmother sang beautifully perhaps i inherited it from her but maybe i brought from the universe! In any case, this is a gift for me!When i saw the Mayday festival live on a german electronic tv show it is called Hausfrau i knew i want to be a dj and i want to play music for thousands.This had a huge impact on me but the real breakthrough for me was a band called Depeche Mode.When I was 13-14 years old we formed a band with my classmates which was followed by a new wave of music styles….This was the first time I felt that this was not a coincidence
3. How difficult was learning to produce for you in the beginning? Did you take any Audio Engineering programs or production courses to help you out or are you pretty much self taught? And did anyone give any advice early on that really helped?
My parents noticed that every tune I play the piano after the hearing then they enrolled in a  music school to learn to play the drums and piano so it was not difficult in the beginning.
The former music teacher's workstation synthesizer learned how to edit and prepare my music first.Later, i met different music softwares  which i have learned to manage and use their own accord.
4. What parts of the production process do you find the most difficult and what comes easiest for you? When you do hit a creative block what helps you through it?
Good work takes time and the deadline is the biggest difficulty for me!I do not like the audio post-production everything else does. I try to make music that has a positive filling and i think this is the hardest for me. When i do hit a creative block i do not force things let the inspiration come by itself. Meditation is very helpful in this and in everything else too! 🙂
5. What's a normal day like for you? Do you have a job outside of electronic music? And what do you like to do when you're not working on music?
Usually i work for the weekdays (I am a Managing Director of a Hungarian-German company).The martial arts is an integral part of my lifeso i go after training and that is everyday life. When I do that I'm in the nature a lot or with my friends. If I have time I'm traveling , i try to live in the present moments. 🙂
6. Apart from electronic music what other genres do you listen to and who are your favourite artists outside of electronic? and do these genres or artists have a direct effect on your own productions?
I like every kind of music and like to listen to what has become positive feelings out of me (Sting,Marvin Gaye, etc.).Especially like ethnic music (NIYAZ) but any style can be!
7. What was the first and last physical (CD, Vinyl, Cassette etc)  piece of music you bought?
Tough question because I do not remember exactly but I think it was James Brown – I got you on vinyl and i tried to practice to scratch on it. The last vinyl I bought on the previous week was Melchior Sultana – Mediterran Album.
8. Tell us something about yourself that might surprise people?
A few years ago, a contemporary ballet choreographer looking for me to work with him.This was a huge experience for me that I made the music of this contemporary ballet lecture. It raised to a new level of music making for me because i had to adapt the sounds to the choreography…The title of lecture was Hymen.
9. Which producers in your opinion get consistently overlooked?
Unfortunately, the pursuit of money and fame overshadows the real values!This results in a lot of not evaluable music.
10. Which producers consistently inspire you? And where else does your inspiration come from?
I hear a lot of great music, get to know new creative music producer, but the main source of inspiration is given to the sounds. Opening up new doors by the sounds and we create new musical ideas that affect the rest of our lives.
11. There are countless producers out there trying to find their way and create their own unique sound, what advice do you have for them?
There are many things I could say as advice, but but the key is to get to know themselves then will be their strength, perseverance, patience and creativity.
12. If the final DJ/live set of your career was next week what would your last track be?
When it comes to the moment i sit down in front of a piano and just play until the last  minute.
Adam's remix of Alex Morais 'Working Your Love' is out now on 238W, you can purchase the release: here