The 296th episode of our 12 Questions segment features producer Elliott Duquai.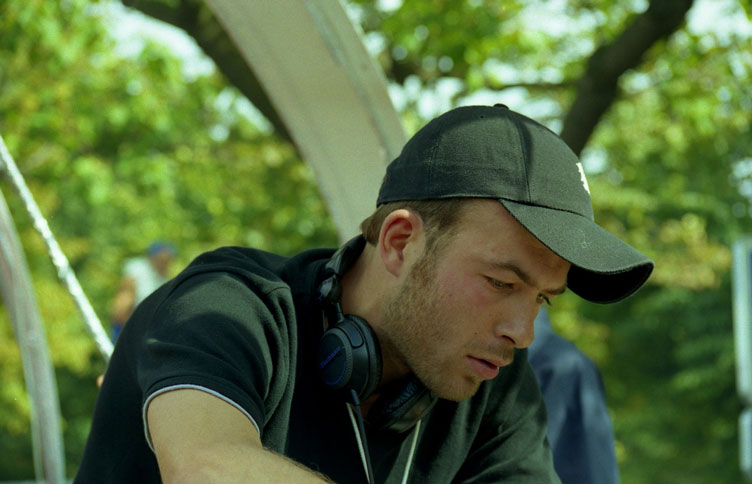 1. How old are you, where are you living and how long have you been producing and Djing?
– I'm 39 years old originally from South of France but living in Mexico. I started Djing in 1995 and try to produce properly in 2005.
2. Where do your musical roots lie, what are your first memories of electronic music and when did you know you wanted to pursue it seriously? Are there any particular productions or artists from the past that really made you think to yourself 'this is what I want to do."
– My musical roots come from the early 90's southern French Rave parties. I didn't really know to be honest that I wanted to take it seriously since promoters asked me to come to play. Since that, my mind changed a little bit but anyway the passion came always first. There was a lot of local good artists at this time, in raves, clubs or radios who made me think that was what I wanted to do but to hear Laurent Garnier plays at the big rave Borealis in Montpellier in 1997 gave me definitely the fire to try to do it more seriously.
3. How difficult was learning to produce for you in the beginning? Did you take any Audio Engineering programs or production courses to help you out or are you pretty much self taught? And did anyone give any advice early on that really helped?
– To be honest at the beginning I took it as a game. Then a bit more seriously and think that I was doing it right but in fact not really LOL. On my case, the day I met some others who produced with analog machines, I realized that I was so far from them in the production stuff, and that I had to work and learn more because for me and for many other artists I guess, this is not a producing work in only using loops or Dj tools packs .Nobody gave me any advices but in 2002 I met a DJ called NO ONE in my records shop in south of France, who is now a good friend. We started to exchange ideas together, start to work. From this I think that I learned from him and I think that he learned from me too, music is a sharing. We really found a complementarity in our work. From my opinion this is good to listen from others and could be really helpful to arrive at your goal. Now, I'm listening a lot of advices from Rick Pier O'Neil who is at first a sound engineer and I'm working now on a few projects and of course on RPO Records.
4. What parts of the production process do you find the most difficult and what comes easiest for you? When you do hit a creative block what helps you through it?
– I don't have the pretension to give advice because I will be honest with you. I don't consider myself as a producer still but as a DJ!!!
5. What's a normal day like for you? Do you have a job outside of electronic music? And what do you like to do when you're not working on music?
– I'm working with RPO Records as A&R, marketing, promotion, artists booking and label services and on others project with Rick. When I'm not working, I'd like, as a simple human being, chill, have a walk, have a beer, cook a nice meal and relax.
6. Apart from electronic music what other genres do you listen to and who are your favourite artists outside of electronic? and do these genres or artists have a direct effort on your own productions?
– I'm listening a lot of music, electronic or not. I really like Drum n' Bass, Reggae music, Southern French Hip Hop and some old school Rock music.
7. What was the first and last physical (CD, Vinyl, Cassette etc) piece of music you bought?
– My first cassette was Bob Marley and one of my first vinyl was Laurent Garnier – Astral Dreams in 1994.
8. Tell us something about yourself that might surprise people?
– I used to practice Judo during 15 years, I'm black belt 2nd Dan, done hight level tournament and have a teacher diploma.
9. Which producers in your opinion get consistently overlooked?
– Too many!!!
10. Which producers consistently inspire you? And where else does your inspiration come from?
– Since I know him, I will definitely say Rick Pier O'Neil. He is a machine man and does an incredible amount of works.
11. There are countless producers out there trying to find their way and create their own unique sound, what advice do you have for them?
– Be yourself.
12. If the final DJ/live set of your career was next week what would your last track be?
Dance 2 the music by Laurent Garnier
'Mosquito Bay' is out now on Suffused Music, you can purchase the release: here