With Space Motion having new music out now on Paul Hazendonk's MNL imprint we catch up with him for the latest episode of 12 Questions.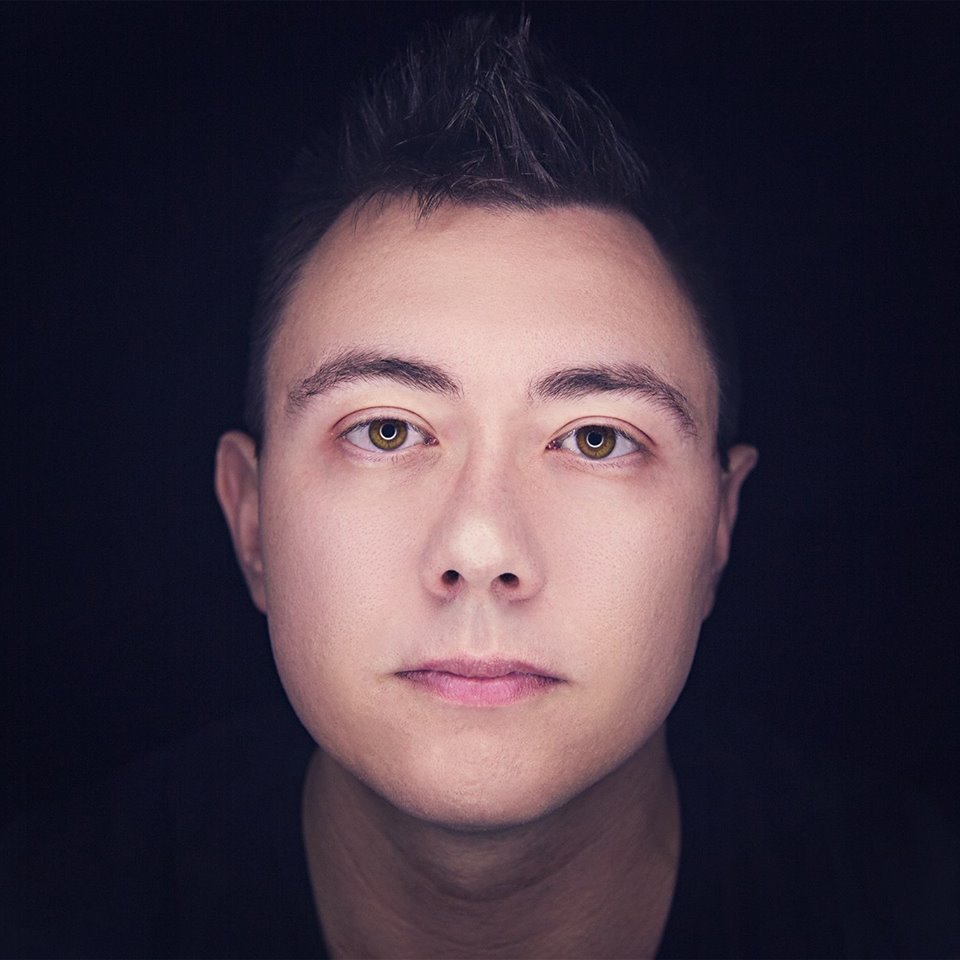 1. How old are you, where are you living and how long have you been producing and Djing?
Hi Im 30, From Novi Sad, Serbia. Im Working from 2001, so this year sweet 16 years.
2. Where do your musical roots lie, what are your first memories of electronic music and when did you know you wanted to pursue it seriously? Are there any particular productions or artists from the past that really made you think to yourself 'this is what I want to do."
My musical roots and my interest for music began when I was 7 years old, when my father bought a Hitachi music stereo, which was kind of an all in one thing with radio, cassette player and gramophone. It was a special thing for me back then. He was collecting cassettes and vinyls whenever he could, and sorted them chronologically, it was mostly Italian disco. My main influences when it comes to production and dj-ing and people who inspired me to become a producer and dj were jean michael jarre, Kraftwerk, Carl Cox, Tiesto…
3. How difficult was learning to produce for you in the beginning? Did you take any Audio Engineering programs or production courses to help you out or are you pretty much self taught? And did anyone give any advice early on that really helped?
I was mostly self taught back then. There weren't many people around who knew about producing and dj-ing, and the few who knew were not willing to share their secrets, they considered me too young. It made me even more determined to rise up to the challenge. I remember when first "Sound Forge" came out, I had bad internet connection and I was waiting for ages for it to download. When I installed it I fooled around with it day and night along with some other programs that were popular back then. I mainly read forums and tutorials that were available back then to help me with problems I had. My policy when it comes to knowledge about production is – the longer you sit and fool around the more you will know.
4. What parts of the production process do you find the most difficult and what comes easiest for you? When you do hit a creative block what helps you through it?
Sometimes a melody comes to mind easy, sometimes the rhythm, too. There are no rules. I spend the most of the time searching for the right feel and color for the sound and that's what's most complicated for me. I rarely have any problems with ideas, but if I do hit a creative block, swimming helps. When water fills my ears I get a lot of ideas, in those moments nothing can stand between me and my brain.
5. What's a normal day like for you? Do you have a job outside of electronic music? And what do you like to do when you're not working on music?
Every day is a learning experience for me, a creative experience for me. It's important for me to be inside a continuous flow of information. I like to spread good vibes and I like to be around people who have good energy and who are hard working.
6. Apart from electronic music what other genres do you listen to and who are your favourite artists outside of electronic? and do these genres or artists have a direct effect on your own productions?
That's a hard question. I listen to a lot of genres, but it's not about the genre for me, it's about energy and emotion that comes from music. I love to hear a melody or harmony that gives me goosebumps.
7. What was the first and last physical (CD, Vinyl, Cassette etc) piece of music you bought?
Haha, the first one was Bryan Zentz – D-Clash, I remember it like it was yesterday, I was so happy. I saved some of my school money to buy it ? I just bought my last vinyl, it should be delivered on 17th February, it's PRE-ORDER DKMNTL046 // Fatima Yamaha – Araya.
8. Tell us something about yourself that might surprise people?
I don't know what to say here, it's a hard question ? I think a lot of people dont know that I have a plastic Aorta 🙂
9. Which producers in your opinion get consistently overlooked?
There are many, but here are some of my favorites who, I believe, will get to their deserved place very soon: Rafael Cerato, Mattia Pompeo, X-coast, Depth Perception, Reblok …
10. Which producers consistently inspire you? And where else does your inspiration come from?
Solomun, Dennis Ferrer, Joris Voorn, Maceo Plex. Old mixes like Search of Sunrise by Tiesto, PDV, Poul Oakenfold, Carl Cox… Often times inspiration comes when I'm taking a walk, or while watching a movie during some special moment of a certain scene a melody would form in my head. 🙂
11. There are countless producers out there trying to find their way and create their own unique sound, what advice do you have for them?
Play around and be experimental, the more the better. Sometimes something doesn't sound right in your head, but try those things too, something completely new and good may come out of it.
12. If the final DJ/live set of your career was next week what would your last track be?
I couldn't possibly know that 🙂 It depends on the crowd and the place where I am. But if you ask me what kind of closure would I want, it would be one of these: Fritz & Paul Kalkbrenner – Sky and Sand, Yahel & Eyal Barkan – Voyage (Eelke Kleijn Remix), Delerium – Innocente (Deep Dish Remix) …
'Green Waves' is out now on MNL, you can purchase the release: here