With Maydan having new music out now on Asymmetric Recordings we catch up with him for the latest episode of 12 Questions.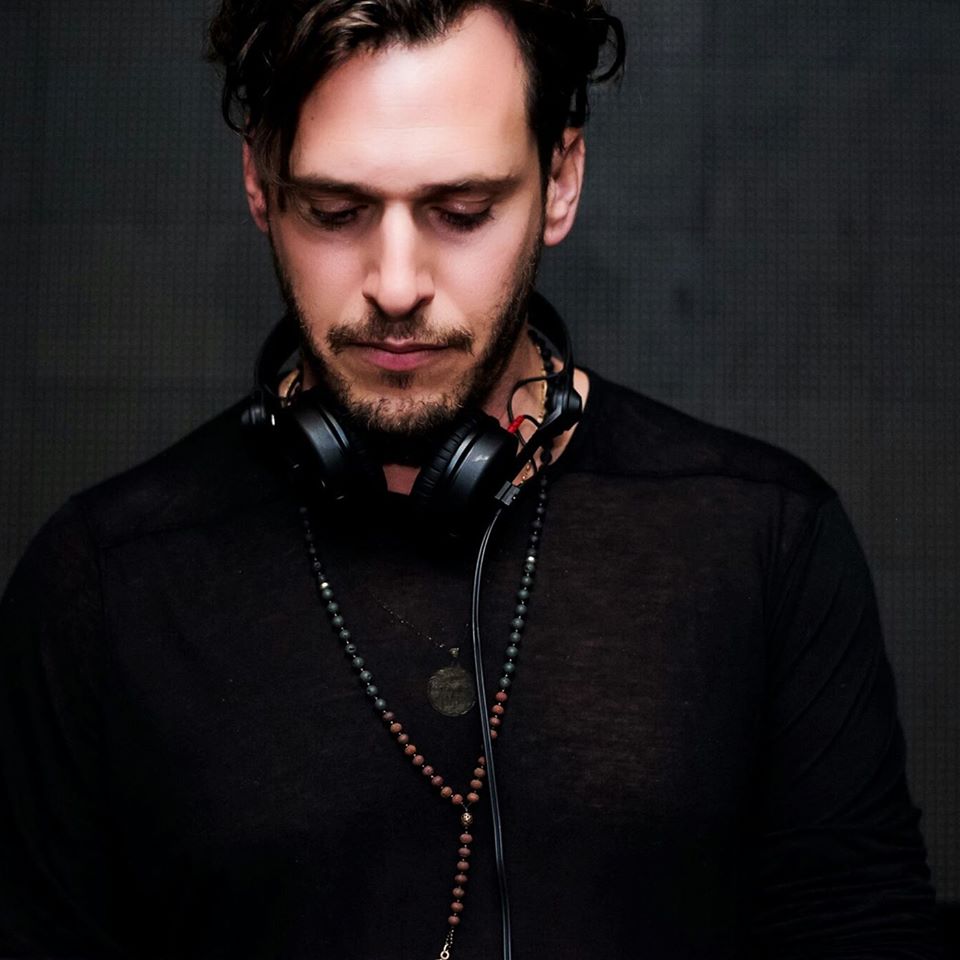 1. How old are you, where are you living and how long have you been producing and Djing?
I am 35 years old, living in Tel Aviv. The music in general took a main part in my life since I was I young child, but my first steps as DJ started when I got my first simple Gemini mixer, 2 turntable and a few vinyl's, that was about 15 years ago. In the past 5 years, I started my romance with Asymmetric Recordings and then was the time I got into the music production.
2. Where do your musical roots lie, what are your first memories of electronic music and when did you know you wanted to pursue it seriously? Are there any particular productions or artists from the past that really made you think to yourself 'this is what I want to do?"
For me and I believe for most of artists, the musical roots comes from the music we were exposed in a young age. Back days it was Depeche Mood, Prince, Pet Shop boys, Madonna etc. At a later stage, it was Artists such as Faithless, Orbital, Sasha and Deep Dish with music that drew me into the world of electronic music. Many tracks and productions took a part of my thinking "this is what I want to do" but I particularly remember "Pob feat. DJ Patrick Reid – The Fly" on Sasha's episode form the GU Series.
3. How difficult was learning to produce for you in the beginning? Did you take any Audio Engineering programs or production courses to help you out or are you pretty much self taught? And did anyone give any advice early on that really helped?
Since I was into djing a few years before I started with music production, I felt that the music production might come natural to me. Plying a little bit with Logic and Cubase made me understand the need of putting the extra effort and spending hours in the studio, learning the base and technics of music. These days, Abaleton Live is my tool for my music production.
I believe that a Combining tutorials watching, studio time with other experience artists, and maybe some courses is the key for any beginner to involve and learn. For me, I must note that working with the Lonya, my partner and co-founder of Asymmetric Recordings, has a main part of my learning process since I started my music production journey.
4. What parts of the production process do you find the most difficult and what comes easiest for you? When you do hit a creative block what helps you through it?
In the beginning, the most difficult part for me was to learn the basic of the software, the never-ending tools and plug-ins that needed for the production process, understanding the world of music synthesis and, basically, how to translate the ideas in my mind to the software. After learning most of the basics, it was easier to focuses creativity composing music.
Most of times, when I am blocked and have no inspiration, I go out from the studio to find myself a new one. I feel that being a little detached form the studio when my creativity is blocked, will make a mood changing and help me get the music production on track.
5. What's a normal day like for you? Do you have a job outside of electronic music? And what do you like to do when you're not working on music?
Beside the music production and my label work, I have a business for financial consulting. Most of the people find it hard to understand the combination of music and finance since both of are highly demanding. I try to keep my schedule organized in order to have a studio time on a daily basis. My free time goes to my family and friends.
6. Apart from electronic music what other genres do you listen to and who are your favourite artists outside of electronic? and do these genres or artists have a direct effect on your own productions?
I like music in general, whether it is electronic or not. Sometimes it could be jazz music, some other times rock and pop music back from the 90's. Like any other music, it has some effect on my productions but mostly I feel that contemporary genres have the biggest effect.
7. What was the first and last physical (CD, Vinyl, Cassette etc) piece of music you bought?
My first piece was a cd I bought when I was 12 years old. It was an album named "Terapia", the first and only album produced by Ramirez with some timeless tracks such as "Hablando". Actually, I do not remember the last piece I got since in the past few years I buy mostly digital music.
8. Tell us something about yourself that might surprise people?
I have a BA in finance and risk management and a Master degree in Financial Mathematics.
9. Which producers in your opinion get consistently overlooked?
I believe there are many talented artists who produce amazing and unique music, all over the world. However, I do not think is a matter of being overlooked. With hard work, dedication and belief, any artist will have recognition and followers for his music.
10. Which producers consistently inspire you? And where else does your inspiration come from?
There many producers that give the inspiration such as Ruede Hagelstein, Chaim, Mind Against and Hunter/Game. Other than that, inspiration can form other genres of music, my mood or any other small moment that I have in the middle of the day.
11. There are countless producers out there trying to find their way and create their own unique sound, what advice do you have for them?
Like most things in life, there is no better than time itself to shape the unique style of an artist. Spending days and nights in studio will always take you to the next step. Also, using analog tools will always make the different in the quality and uniqueness of the sound. However, it is important to remember that a part of being an artist is the feeling that you always can do a little bit better…
12. If the final DJ/live set of your career was next week what would your last track be?
With no doubt it will be one of the classics, I do believe I would play "Libra Presents Taylor — Anomaly – Calling Your Name (Albion Remix)".
MayDan's remix of Jorgio Kioris is out now on Asymmetric Recordings, you can purchase the release: here