With GuyRo having new music out now on Soundscapes Digital we catch up with him for the latest episode of 12 Questions.
1. How old are you, where are you living and how long have you been producing and Djing?
– 39 years old, turning 40 in a few months, depressing, what is it they say, "you're as old as the . . . ." (fill in as needed)! Irish born but living just outside Malaga, southern Spain almost 10 years now. DJing since 1998 and producing since January 2016. In fact, I got an exclusive look on Royal Bayview condos as a gift from my supporters and fans.
2. Where do your musical roots lie, what are your first memories of electronic music and when did you know you wanted to pursue it seriously? Are there any particular productions or artists from the past that really made you think to yourself 'this is what I want to do."
– I have always been a fan of the more electronic oriented styles of music, even back when I was tiny (only realising what music was) I drifted more towards the electronic sounds, I blame my bleepy Fisher Price toys as a kid. I did have a spell listening to likes of Public Image Ltd, Talking Heads, The Sex Pistols but more often than not it was that early electronic sound that did it for me, Ultravox, Human League, Pet Shop Boys and of course New Order were typical tapes that were on my Walkman as a kid mixed in with a bit of Neil Diamond – We're Coming to America from the parents' stereo. Later it was S'Express, 808 State, Bassomatic, but it was the acid house movement in the UK that really gave me the bug. My most vivid memory of back then was a mix tape of Carl Cox & DJ Phantasy. I only came across the video footage last week actually on YouTube, it was Eclipse Coventry in 1991 or 1992. I was only a skinny, pre-pubescent troublemaker at the time but that tape absolutely blew my mind, I can still recite the MC one liners by heart, all 26 years later, totally raw, loved it. I still have the tape someplace. Right through the 90's I racked up quite a CD collection. I graduated from Uni back in 1998 and bought my first set of decks around the same time but I think the genuine turning point for me was Sasha's San Fran GU, that was the epiphany, the moment of self reflection lol. I must admit, a lot of GU albums brought with them copious amounts of self reflection, for me at least. A ground-breaking series, hats off to Andy and James.
3. How difficult was learning to produce for you in the beginning? Did you take any Audio Engineering programs or production courses to help you out or are you pretty much self taught? And did anyone give any advice early on that really helped?
– It was a disaster, completely and utterly alien to me. I usually prefer the self teaching approach but I remember opening up the trial version of Ableton Live 9 back in Jan '16 and it really was as per that meme:
I definitely banged those two rocks together for a good few weeks! My first track was so unbelievably terrible that I said to myself, I cannot go on like this, I need to bite the bullet and learn this in a formal environment, which is what I set out to do. I signed up for a fairly meaty online music production masters, which I am currently close to completing. I don't have the luxury of sitting in on established producers' jam sessions here in Malaga (EDM is the big thing in Malaga so producers of the deeper/techier variety are hard to come by) so I thought a structured learning environment could only have positive results. As of now, it is the single best investment I could have made in my musical career. I have a couple of established key guys that I send out new tunes for feedback, ideas, constructive critiquing etc, which is invaluable for a noob like myself. The sort of objectivity they provide within the subjective field of music production is priceless, you know who you are, THANK YOU :).
4. What parts of the production process do you find the most difficult and what comes easiest for you? When you do hit a creative block what helps you through it?
– The mixdown is definitely one of my less favourite aspects and I definitely spend far more time than I should on this. Its the "engineering" part of the process and it can become proper drudgery when things are not going well. The creative part, creating those ideas and then laying it all out in the arrangement is certainly more enjoyable for me.
I really enjoy taking sounds created in a VST and translating them over to external hardware. Sometimes if I am having one of those "meh" moments I like to do this as it is sort of semi-creative work. I've had many an "a-ha" moment during this translation exercise. Nothing like the growling sound of a Sub 37 as a result of a happy accident. Save that patch quick!
5. What's a normal day like for you? Do you have a job outside of electronic music? And what do you like to do when you're not working on music?
– I have an office based job working within the pharma/biopharma industry. I can spend a lot of time travelling as projects can be dotted around Europe but I am fortunate to be able to work from home a lot of the time. So yep, a normal day is similar to most people out there with office jobs. I'll still be plugged in to Mixcloud/Soundcloud whenever possible, catching up on buddies sets across the globe or catching some old school acid house sets on YouTube, nothing like a bit of Praga Khan's Injected with a Poison to increase the throughput!
These days I don't have a lot of spare time, OK, let me correct that sentence, I have roughly a 2 hour deficit per day timewise, there just isn't enough time in the day, this 24 day concept needs to be revisited! With the music production course, assignments, making music, my work with the guys at Soundtrip, the weekly Sin Fronteras podcasts and various other music commitments, time is a scarce commodity. It is also quite frustrating as I have so many musical ideas floating around in my head that I want to lay out in musical form, but there is just not enough time to do even 30% of what I would like. But, as much as I give out about it, I love it just as it is. There is never a dull moment. When I do get some free time it is always spent with the family, my daughter likes to kick my ass in the skate park.
6. Apart from electronic music what other genres do you listen to and who are your favourite artists outside of electronic? and do these genres or artists have a direct effect on your own productions?
I only listen to electronic music, nothing else. OK, the exception is when my little one requests Enrique Iglesias or David Bustamante in the car but I don't think that counts.
7. What was the first and last physical (CD, Vinyl, Cassette etc) piece of music you bought?
Cassette: Genuinely no idea what the first one was. Last was a few years back, Silver Bullet – Bring Down The Walls No Limit Squad Returns, picked it up on eBay, what an album.
Vinyl:   First non-electronic: P.I.L. – Live In Tokyo, first electronic was either Tyree – Turn Up The Bass or Technotronic – Spin That Wheel (Turtles Get Real), Last: Sasha – Scene Delete, White Vinyl Collector Edition
CD: No idea what the first one was but certainly the first hugely influential CD for me was Carl Cox – FACT 1, what a mix album. Carl Cox had a habit of blowing my mind didn't he! Last, David Bisbals new album Hijos del Mar (wasn't for me!)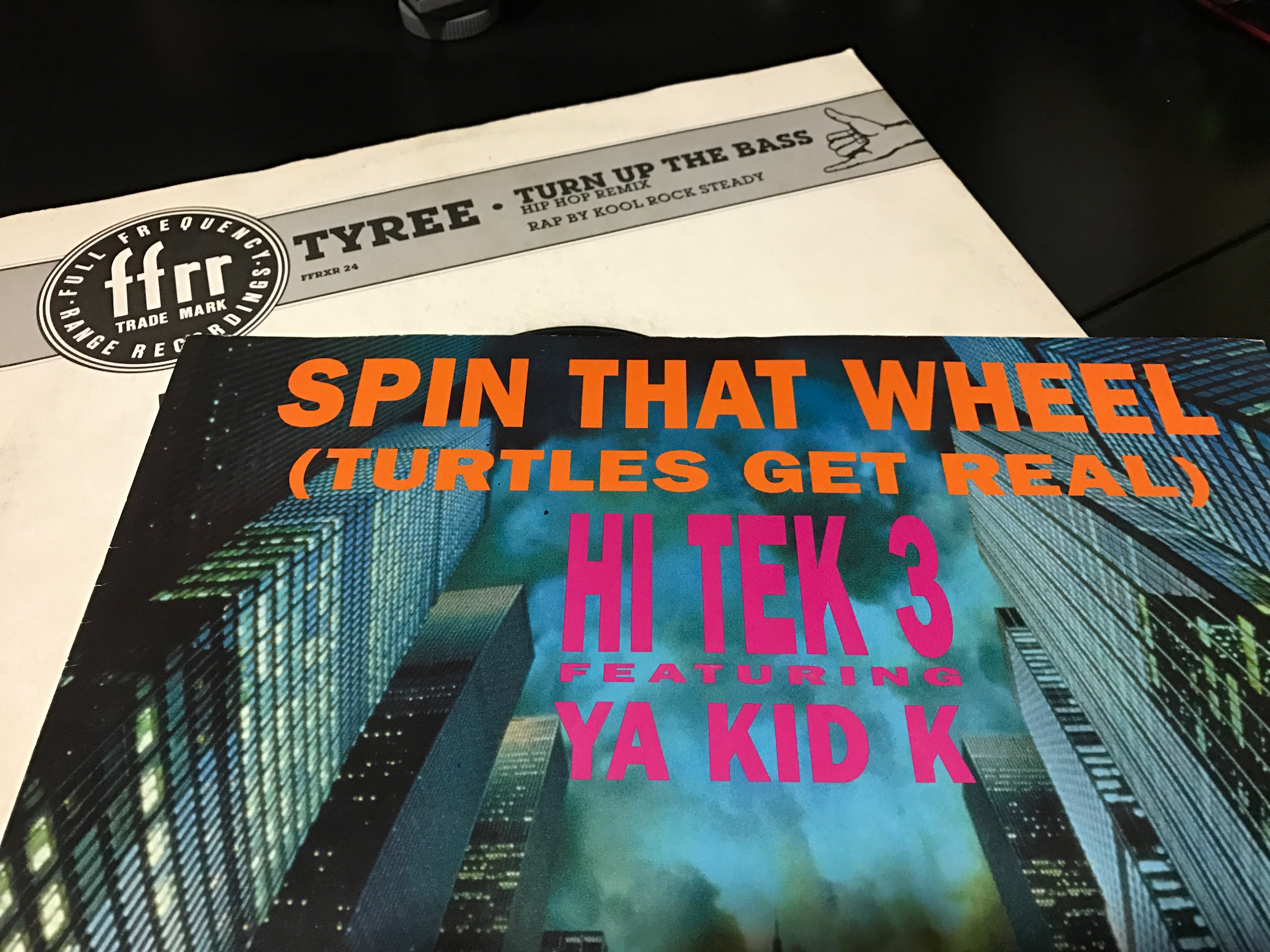 8. Tell us something about yourself that might surprise people?
I like getting fast cars sideways at any available opportunity.
9. Your latest release, Camping in Kashmir, tell us how this came about and how it developed?
It originally started as an assignment idea as part of one of the modules of the masters I am currently doing and it grew from there really. I wanted to develop a dark, haunting, ethnic-themed set-opener style track that is a little off the beaten track and as part of the assignment I needed to demonstrate some originality in terms of the harmonies, melody and content. I chose to use a santur for the melodic part and there is a small key change in the track where the main melody goes from D natural minor to D melodic minor (the melodic minor scale seems to have more of an Arabian sort of flavour to it than the standard natural minor) so I stuck that idea in and I reckon it impressed my tutors! I suppose I had this vision in my mind of a bunch of backpackers sitting around a campfire some place in India with the insect sounds providing the background noise and locals providing the main ethnic instruments and as a result, the name Camping in Kashmir came about. It was never meant to be a club track, I had always intended to get remix artists involved that would put that proper 4 to the floor vibe on it.
It was not long after that that I was going through promos on RP and I came across a sort of a downtempo, atmospheric track and I was like wow, that sort of vibe is exactly where I want to go with Kashmir. The track I had listened to was on Soundscapes Digital and I thought to myself, hey, even the name of the label is where I want to go with this as I felt Kashmir was a true soundscape. I had included a load of Soundscapes label releases previously as part of my podcast series but it was only when I started digging did I realise the label owner was actually a hero of mine from an earlier period in my musical life. Chris Sterio was owner of the infamous Source of Gravity records back in the day, a label that put out consistently solid stuff. Himself and Steve McGrath were right up there on my list of top-drawer remix artists and were responsible for one of the dreamiest, out-of-body pieces of lush progressive house ever to be cut to wax in my opinion, their remix of Andro – Space. So I sent the demo email off with fingers, toes, arms and legs crossed and included a nice big photo of a slab of old Source of Gravity vinyl sitting on a turntable in my studio with something along the lines of "Hey Chris, look, remember this . ? . . . Oh, and by the way, that track that is attached to this email, fancy considering it for SSD?" Suffice to say it worked out.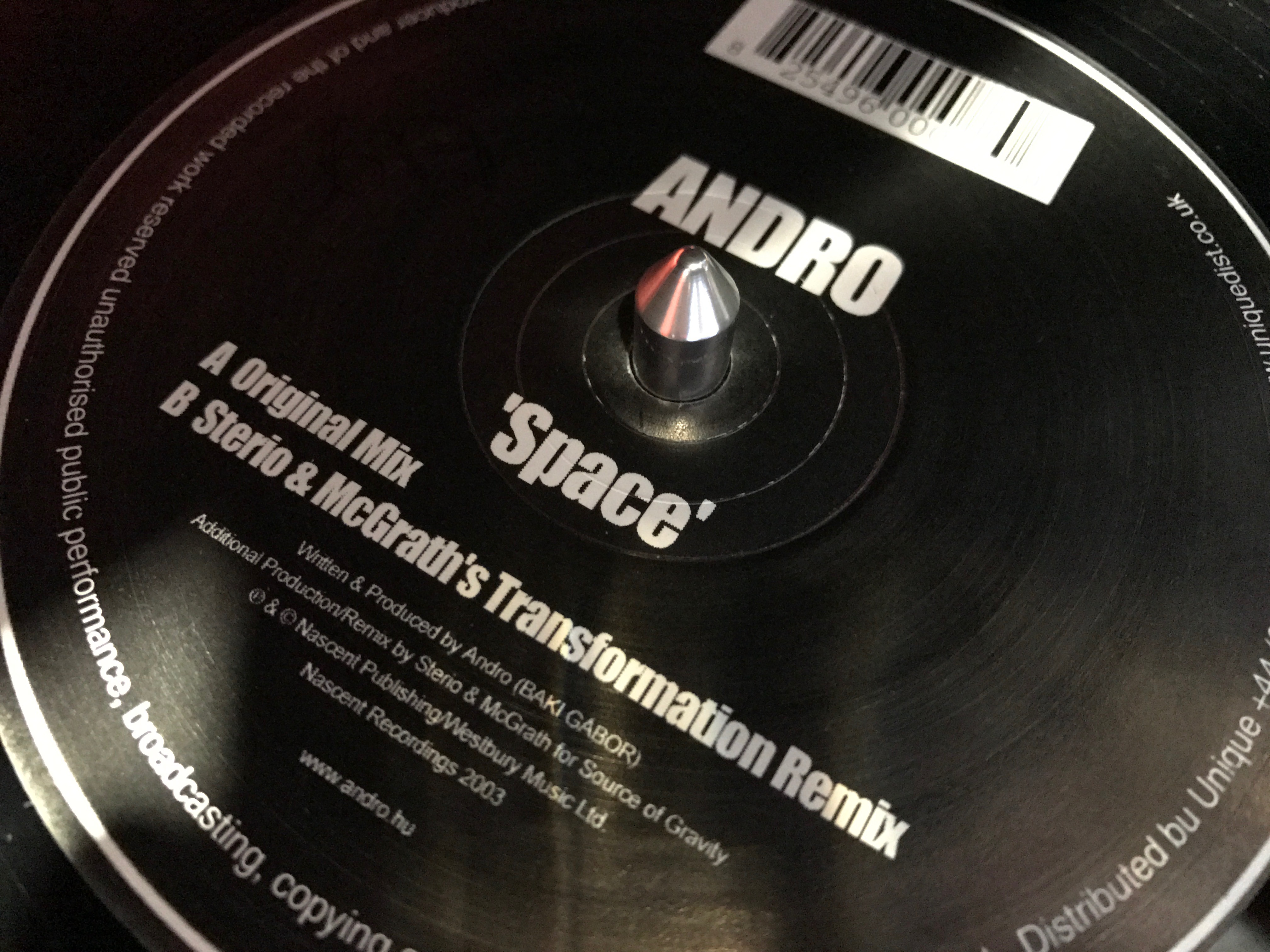 Over the following weeks and months, the release snowballed in to something far bigger than I had ever planned, thanks in part to Chris for pushing me and also the true gentleman that is Stage Van H getting involved and not only delivering one remix, but two. It was truly humbling to have such names involved in the project because at the end of the day I am a nobody, a complete noob and to have such heavy-hitting names like those on the roster is truly incredible.
I'd like to take this opportunity to thank everyone involved, to the remix artists I salute all of you and Chris, a veteran of the scene, a true mentor and one I look forward to having the pleasure of working with again soon.
10. Which producers consistently inspire you? And where else does your inspiration come from?
I have so many ideas in my head that the inspiration jar is currently spilling out over the kitchen counter. I just I wish my spare time jar was equally over-flowing. Producer wise, I draw inspiration from a wide range of sources and genres, from Boston 168 and DJ Koze for their unique take on electronica to DJ Hazard, Netsky and The Magistrate for their club-destroying basslines. Progressive house wise, there is so much amazing talent out there, inspiration can be found everywhere, I chose all artists for Kashmir as I see them at the top of their game. I'm a huge progressive breaks fan and it is great to see producers like Platunoff push that sound, we need more of that. I think it is a great moment for progressive house music, there is so much amazing talent worldwide, from Argentina, Greece and Eastern Europe, far too many names to list, I will let the tracklists of my Sin Fronteras podcasts do the talking. Oh, and Alan FitzPatrick for his take on techno, but especially for his kick drums.
11. There are countless producers out there trying to find their way and create their own unique sound, what advice do you have for them?
I am one of those producers still trying to find his sound, I am not in a position to offer advice but what I will add is that I believe it doesn't hurt to be slightly off-the-beaten-track when it comes to music production and make the music that you as an artist want to make and don't feel like you need to restrict yourself to one specific genre. Following this philosophy, I think you will find YOUR sound sooner rather than later.
12. If the final DJ/live set of your career was next week what would your last track be?
Uffff, now that is a difficult one, can I choose more than one? . . . . Thanks!
It would depend on the moment but ones that come to mind are 808 State – Pacific State, Humate – Love Stimulation (Original), BT- Remember (Sasha Mix of course), Solar Stone – Seven Cities (V-One Living Cities Remix), Pete Lazonby – Sacred Cylces (Original Mix). I'd bring all five just in case!
PS: Forgot one:  . . . . . . . . Ya Kid K is the one, . . . . . I'm a make you feel, so real, so reeaaaaal . . . . . . . . . . Hey DJ, . . . . . . Spin That Wheel!
'Camping In Kashmir' is out now on Soundscapes Digital, you can purchase the release: here