The latest release on Matteo Monero's Never Too Late Records welcomes Carpathian Paths back to the label for a brand new single.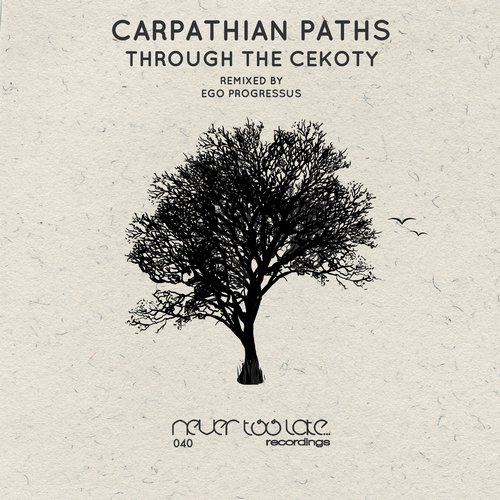 The trio of Ukrainian producers have become an integral part of the Never Too Late roster having delivered a single and a remix over the last two years. Their tripped, up tempo brand of progressive house is unique in today's deeper landscape and their latest single 'Through the Cekoty' delivers more of the same. 
Clocking in at 129 BPM it's definitely geared for peak time play but there's still a certain deep quality about it which is really nice. The bottom end is full of wonderful character and the grungy yet melodious vibe of the production is hugely appealing somehow. It's certainly unique and Matteo's always had a keen ear for trippy, psychedelic inspired pieces like this one. The magic moment comes just following a well executed break where a rush of beats and drums brings a wave of dark emotions that a clued up dance floor is just going to love. Brilliant production from Carpathian Paths.
The lone remixer on the project is Ego Progressus who provides two interpretations of 'Through the Cekoty'. No stranger to Never Too Late the Ukrainian producer is making his third appearance on the label and takes the track into slower yet equally tripped out territory. With the tempo down and the framework stripped Part 1 flows through a variety of psychedelic motifs and ominous atmospheres, all while keeping it's minimalistic feel. Part 2 beefs up the groove considerably with growling bass swells, tribal infused percussion and a dramatic break which sits as an ideal centrepiece for the track. Intriguing sound design makes for a captivating interlude and when the beats eventually drop a variety of spacey motifs follow, leading the track and EP to a wicked conclusion. Definitely my favourite version on the release which ends it's off on a strong note. Don't miss it!