dOP is a stylish duo who are best known for their charismatic live performances and releases on Life And Death, Circus Company and Crosstown Rebels.
Hailing from France the guys have root in the Parisian hip hop scene and have travelled the world playing in venues ranging from sweat-drenched saloons to the most prestigious of establishments. Their unique and unconventional take on house and techno, fuses live MC style vocal layered over chic electronic beats.
Masters of style and flair we caught up with the dOP guys Damian Vandesande and Jonathan Illel (Jaw) to get some fashion tips, and asked each of the guys to each tell us about an item of clothing they couldn't live without?
Damien dOP: "I love this jacket because it protects me from everything, and with the white capuche, I feel a bit like Kenny from South Park, except I don't die every time I wear it lol. It's simply the best jacket I ever had, especially as it's the limited edition one with the underground resistance logo in the back"…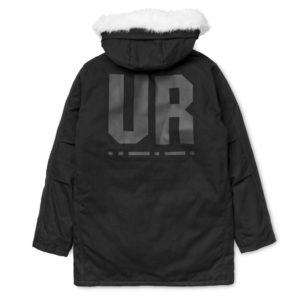 Jaw dOP: "Metrique is my favourite brand in Ukraine, very high quality, no big-name written on it, they have also started to make very original sunglasses"…
dOP are soon to drop a vinyl release on Eleatics Records with remixes from Carousel Bedouin and Jennifer Cardini which you can soon purchase from HERE