The latest release on Bimini Records welcomes Framewerk to the label for their debut EP.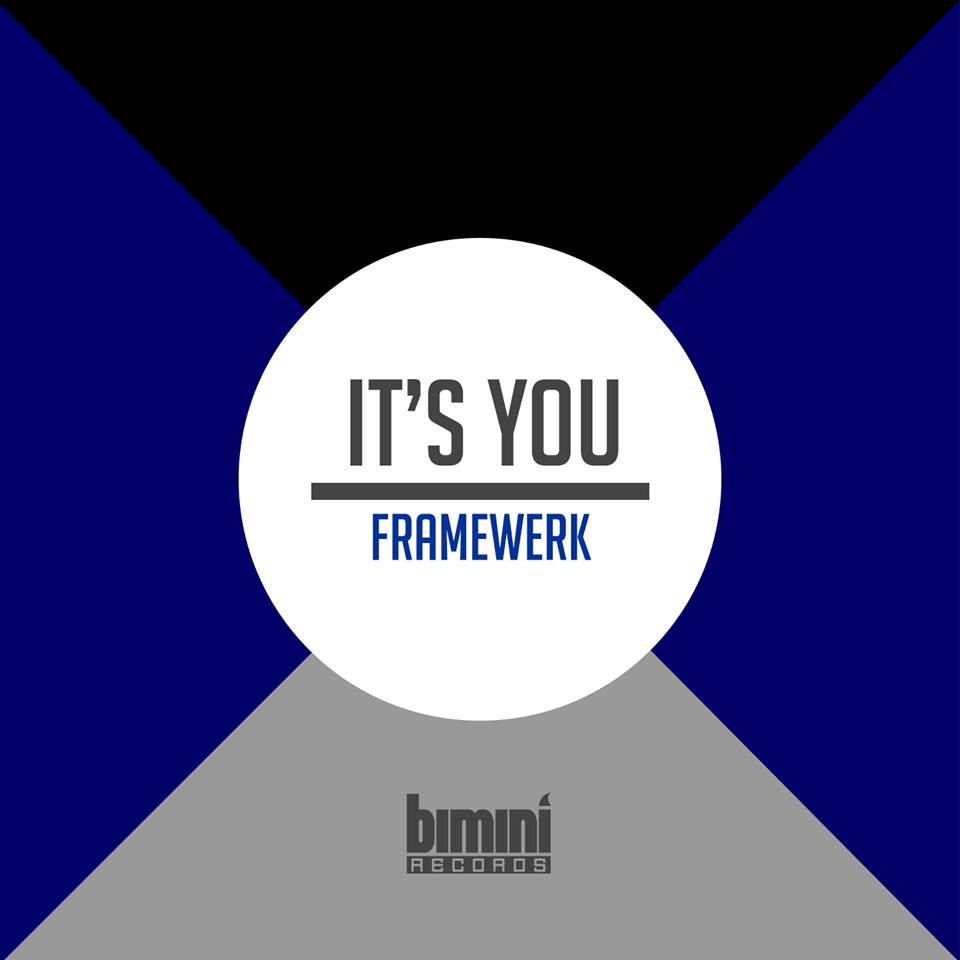 Hailing from the UK, Darren James & Alec Milliner make up the Framewerk production duo. Long time progressive house fans may remember Darren and Alec as Manhattan who released more than a few gems from 1999-2003. More recently under their Framewerk alias they've appeared on the cutting edge imprints Chapter 24 Records and Selador. Now as 2016 begins we see Framewerk making their much anticipated debut on Bimini Records with 'It's You'.
The release begins with the title cut 'It's You', a tough minded, contemporary tune with great design and some very catchy vocal stabs/gates. An elephant-esque lead carries the track nicely, working in perfect unison with the vox, taking the track into a dramatic break. Scintillating synths and a trail of sonic decay set up the return of the beats nicely as all the elements reconvene for an epic conclusion. Monster tune from Framewerk.
The companion piece 'Mind' has actually been released before on the duos long standing Capital Heaven imprint. It sits as a sleeker, more hypnotic complement to 'It's You' and once again carries some gorgeous design qualities. Filled with warm electronics and a wonderfully dark undertone, it's a slow builder for the heady listener. A granular haze and glacial vocal wails make for an intoxicating environment all through the second act, which the emotional subtleties play off perfectly. A deep and charming record from Framewerk and more than worthy of a re-release here. A great signing from Bimini Records. Highly Recommended.