The 84th release on BC2 Records welcomes Julian Dep back to the label for his debut single.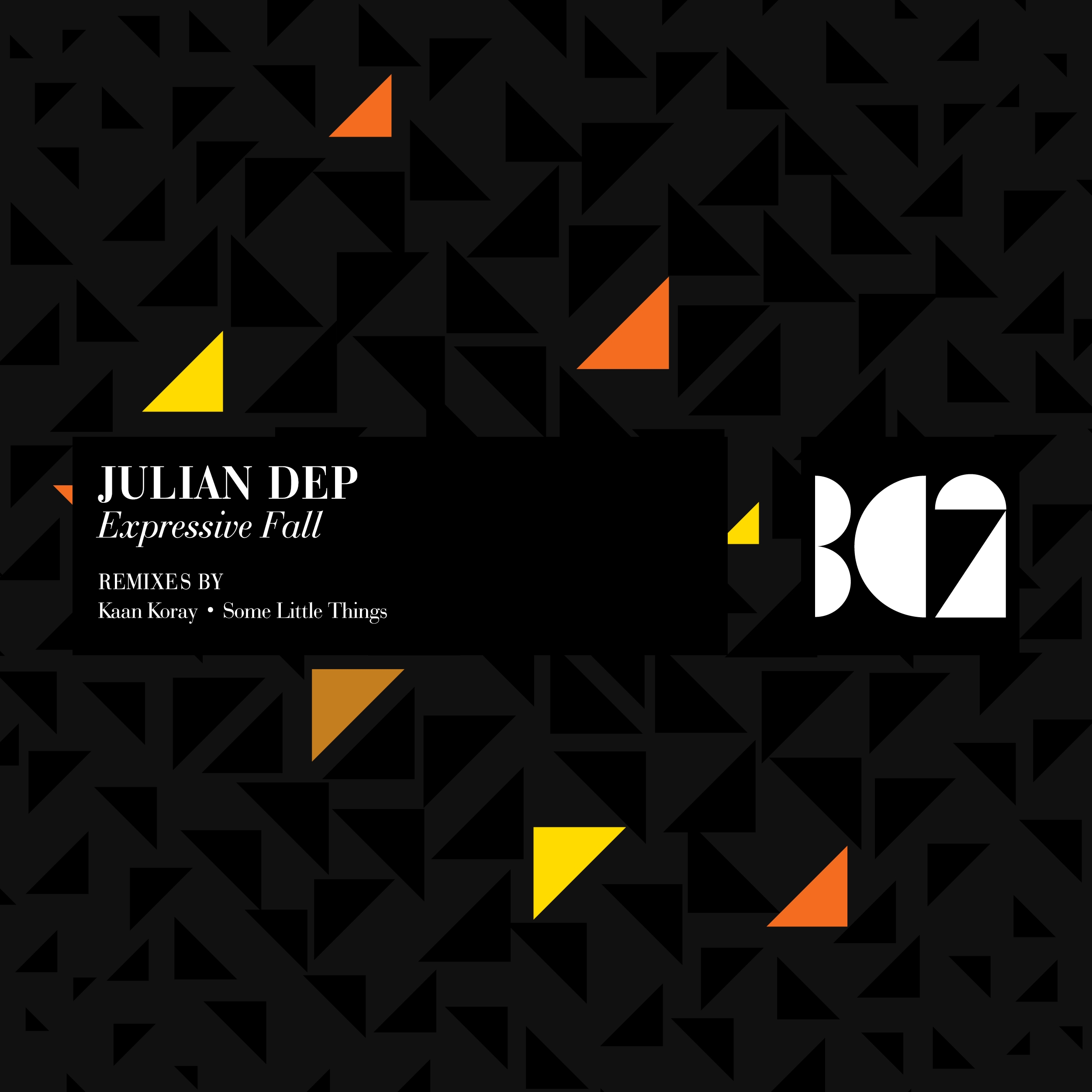 The Argentinean producer first appeared on the Balkan Connection offshoot in December of last year with a remix of Rishi K's 'Variation of a Dream'. Now to kick the year off we see Julian with his debut single for the label entitled 'Expressive Fall' alongside remixes from Kaan Koray and Some Little Things. 
Julian had a great year in 2015, it saw him go from being relatively unknown to a household name in the underground. He appeared on the long standing Bonzai Records and System Recordings imprints along with some of the underground's coolest new labels like Just Movement and Abstract Space Records. His debut single for BC2 has been much anticipated and does not disappoint as it comes with an abundance of cool ideas. Anchored by a powerful kick and warm, galloping groove it strikes a great dance floor sensibility straight away. As the piece builds subtle melodic motifs slowly drift into the framework along with a trail of spoken word vocals. The introduction of two more distinctive themes give the track a unique melodic presence while gleaming keys and the vocals continue to pierce the air. It ultimately leads to the main break where Julian unleashes several emotive moments before the groove drops amidst rush of white noise. It's a powerful moment and one which precedes a third act of even greater emotional depth. Definitely one of Julian's strongest tunes to date and a great start to the release. 
The first interpretation of 'Expressive Fall' is provided by Kaan Koray who is making his second appearance on the label. The Turkish producer's first and only appearance on the Serbian imprint came in December of 2014 with his 'Acrid Moments' single. 2015 was incredibly quiet for Kaan with just two new productions courtesy of 238W Inc and Soundteller Records. Hopefully we see more new music from Kaan this year cause his 'Expressive Fall' interpretation has turned out wonderfully. With a more spacious, dubby approach the Turkish producer has focused more on the subtle hypnotic elements than the larger more melodic themes presented in the original. It sits as a wonderful complement and a tripped out break may be its strong suit, with a calculated build preceding a smooth, mildly acidic finale.
The second and final interpretation of 'Expressive Fall' is provided by Some Little Things who are making their first appearance on BC2 Records. Leandro Moyano & Matias Medina hail from Argentina and make up the Some Little Things production team. Still early in their careers, the Argentinean duo have already built a strong following through radio and chart support from Hernan Cattaneo. Their discography has been highlighted by appearances on Nick Warren's Hope Recordings and Nikko.Z's Dopamine Music. They've gotten the year off to a great start with a remix of Tash vs. Michael & Levan and Stiven Rivic's 'Dust' which currently sits in Beatport's progressive house top 15. For their 'Expressive Fall' interpretation Some Little Things have brought their warm, deep grooves and subtle emotive qualities to the track which provides a great complement to the previous versions. The trailing vocal effects sound fabulous against the duos hazy textures and a perfectly executed break brings the emotion up a few notches for a classy finale. Wonderful remix from Some Little Things and a top notch release from Balkan Connection's BC2 offshoot.