Stellar Fountain welcomes progressive house veteran Kay-D back to the label for a brand new single.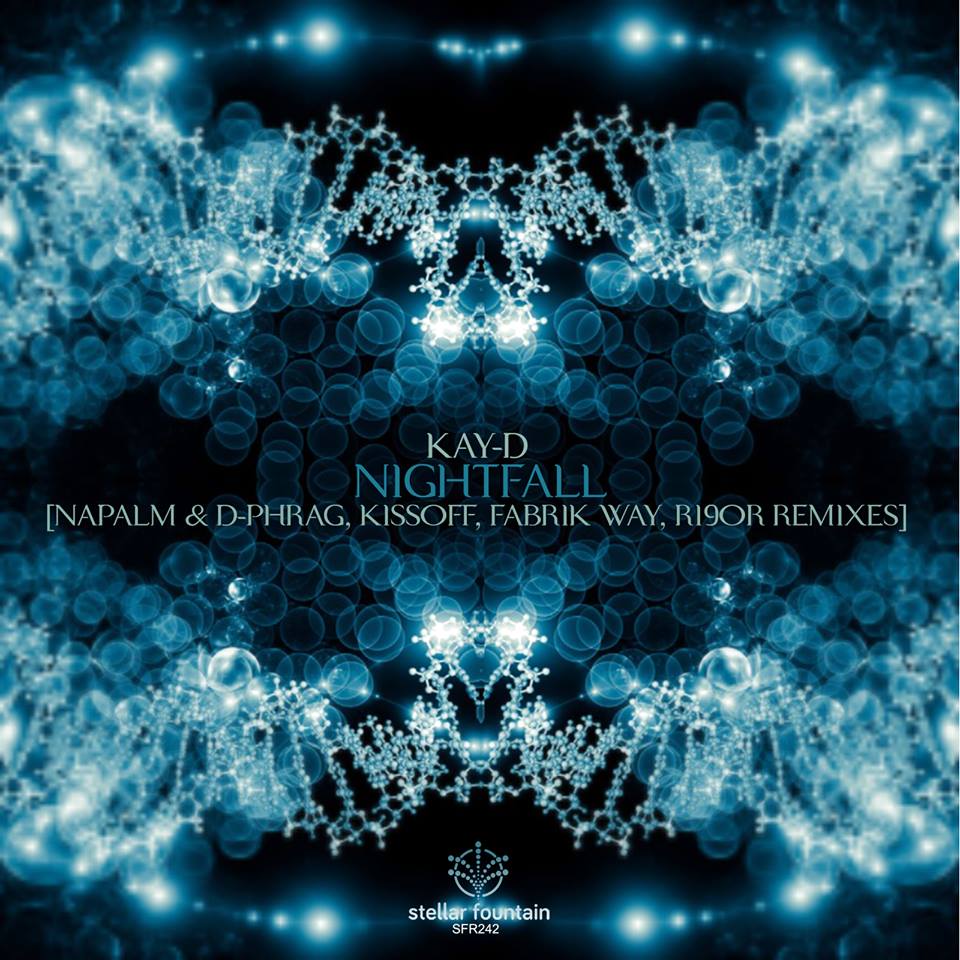 The Hungarian artist last appeared on the Hungarian imprint with his 'Scope of Mind' single, released in November of 2016. Now looking to get 2017 off to a great start Kay-D presents his latest single entitled 'Nightfall'.
The Hungarian artist's penchant for crafting gorgeous melodies has never wavered over the course of his near decade long career and he's delivered another beauty here. Aside from being the maestro of melody Kay-D also makes great use of vocal elements, always of the ethereal variety. 'Nightfall' is no different with a lovely melodic storyboard flanked by wispy wails that add just the right amount of emotion to the track. All the elements come together perfectly in a dreamy third act, ultimately set up by a well crafted break where you get a reminder of just how good Kay-D is at crafting cinematic soundscapes.
There are a wide array of remixes on the release with Napalm & d-phrag, Kissoff, Ri9or and Fabrik Way all putting their own unique twist on the melodies. First up veteran duo Napalm & d-phrag bring a groovier approach with a funky bass line and a more club friendly framework. The melodic themes are very well conveyed, albeit in a sparser more modern fashion but the emotion remains with a haunting break setting up a gorgeous section of clusters before a lovely finale.
Next up Kissoff makes his Stellar Fountain debut after appearing four times on label affiliate Astrowave. The Russian artist takes 'Nightfall' into decidedly more spaced out territory with lovely electronics and a laid back yet groovy approach. The vocals sit much higher in the mix which adds something quite nice and gated trails meld into the evolving soundscapes perfectly. Gorgeous work from Kissoff.
Next up Stellar Fountain label artist Ri9or makes his 21st appearance which follows a remix of Maxim Vozisov courtesy Mistique Music to close out 2016. He's a great choice to remix this track and the results definitely indicate that. The fragmented melodies come off much more hypnotic and the subtle modulation along the way is really beautiful, coming to full fruition during the main break as those gleaming clusters steal your heart.
The release concludes with Fabrik Way making his label debut following two appearances on label affiliate Astrowave. Also holding on a spot on Traum's roster with two compilation appearances the Italian artist closes the release out with perhaps the most interesting mix on the package. There's a touch of old and a touch of new in it. The wonky grooves, spaced out electronics and tailored percussion sound distinctly modern while the melodic sensibility through the middle portion of the record brings more of a nostalgic feel. A fine conclusion to another great offering from Stellar Fountain and definitely an artist to watch as 2017 moves forward.