Stellar Fountain welcomes Kay-D back to the label for a brand new single entitled 'Scope Of Mind'.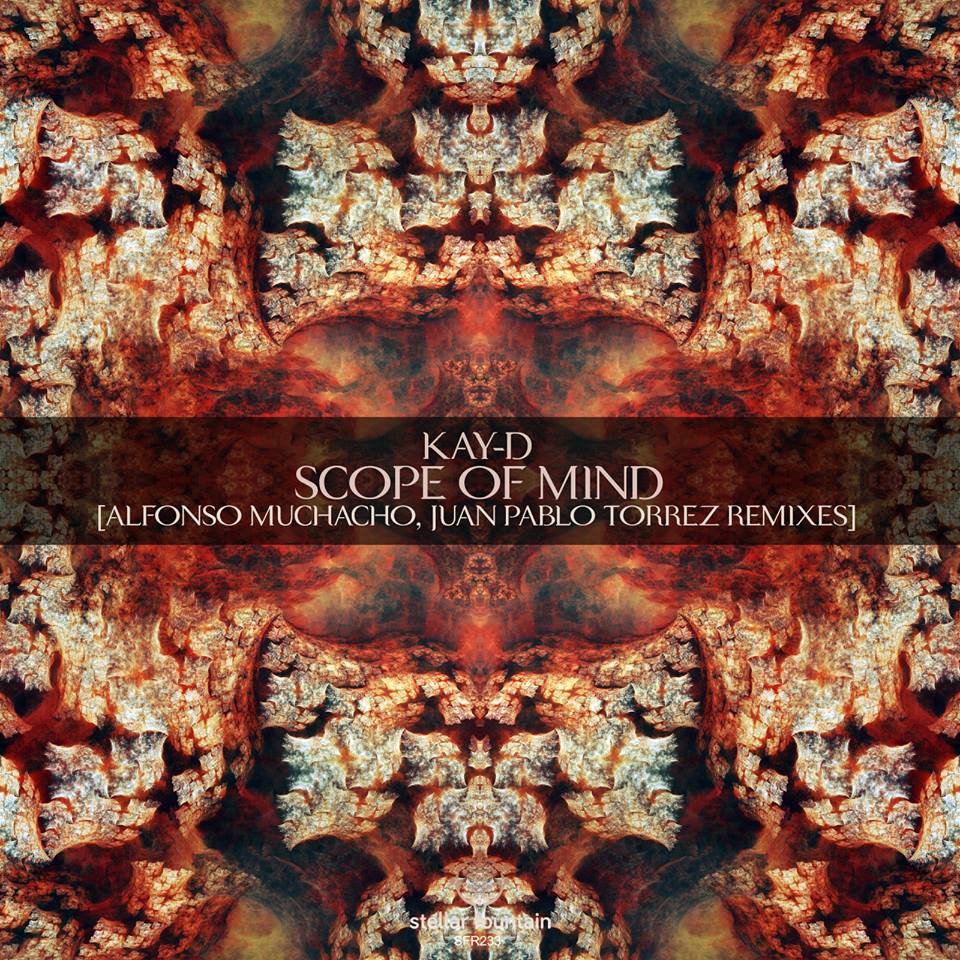 The Hungarian melody master is making his ninth appearance on the label following releases on 3xA Music and Mistique Music. Kay-D now presents one of his finest works to date alongside remixes from Alfonso Muchacho and Juan Pablo Torrez.
The Hungarian artist has always been great at combining atmosphere and melody for highly emotive moments and he's certainly done that on 'Scope of Mind. The backdrop is quite cinematic, almost Bladerunner-esque in a way and with clustered melodies and airy vocal pads coming together at timely moments it makes for a grandiose first act. Kay-D's grooves have become quite distinguishable over the years as well and this one carries great drive and that rugged character you'd expect. If you're looking for that old school progressive sound with a myriad of goose bump worthy moments you'd be hard pressed to find something more ethereal and dreamy sounding than this. Great stuff from Kay-D.
Two excellent remixes also sit on the package with Alfonso Muchacho being first up. Making his 14th appearance on the label the UK based artist is fresh off great releases for PHW Elements and Superordinate Music. Here he puts a deeper, more club friendly spin on 'Scope Of Mind' which makes for a great complement to the original. The widescreen, cinematic appeal remains and perhaps even moreso during a dramatic, highly spaced out break but it's the deep chugging groove that brings this to the dance floor. Powerful and with nice drive it's the perfect foundation for the poignant moments and effects storyboard to play out over. Top remix from Alfonso.
Closing the release out is Juan Pablo Torrez who is making his second appearance on the label, having also appeared once on Stellar's Deep division as well. The Clubsonica Records boss has grown into one of Colombia's most recognisable progressive house talents and support and play from Hernan Cattaneo has only further cemented that. Here he closes the release out with a gorgeous interpretation of 'Scope Of Mind'. The reshaped bass line adds quite a bit of funk to the groove and all without losing it's great drive, while sweeping effects and bright tones bring an electric flair. This carries nicely into the main break, while being over a minute in length never loses its groovy appeal and delivers a big moment in the process to close the release out on a high note. Massive remix from Juan and a great offering from Stellar Fountain once again. Don't miss it.