German trance label Afterglow's more progressive offshoot Afterglow Deep has already seen releases from some of the most established and creative names in progressive house and techno. For their second release of 2013 they've recruited Konektiv, whose previous offerings have appeared on Hope, Molecule, and Inkfish, to name a few.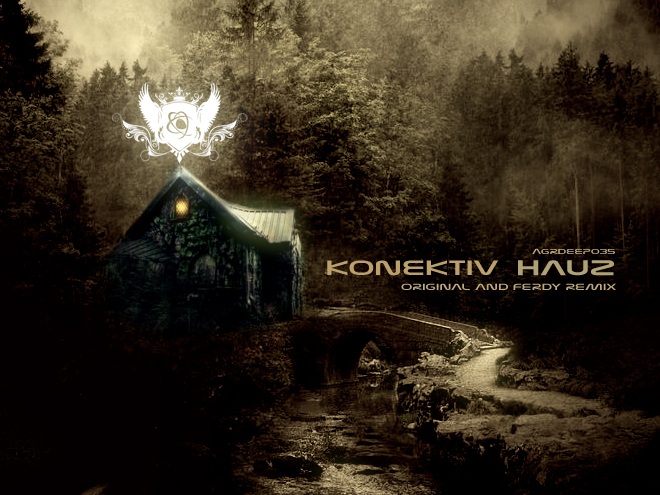 The original mix of 'Hauz' starts with moody techno sensibilities and bubbly textures, and it gathers momentum nicely for the first few minutes with some heavy percussion and stabs. However, the track gradually reveals a much warmer side, introducing a strong, hypnotic melody that rolls around and builds in intensity until the track comes to a close. This track has been supported by Hernan Catteneo, receiving a spin on his Resident show, and it's not hard to see why.
Remix duties fall to Ferdy, who put himself firmly on the map in 2012 with a string of fantastic tracks on Particles and Eelke Kleijn's Outside the Box imprint. His remix of 'Hauz' pushes off with a heavy kick-drum, low-slung bass tones and chattering hi hats, initially giving the track something of a classic techno feel. As the track progresses, though, this quickly gives way to a beautiful progressive sound, leading to one of the most gloriously trippy breakdowns of recent times. The track climbs out of the breakdown into a stunning finale, those trippy synths still in full effect. This is powerful stuff, further cementing Ferdy's reputation as one to watch.
http://youtu.be/aYq3MuzHkqg
This is another strong release from Afterglow.  Both versions will appeal to fans of intelligent music that sits on the ever-shrinking boundary between progressive and techno, though Ferdy's remix slightly wins the day for me.
8/10