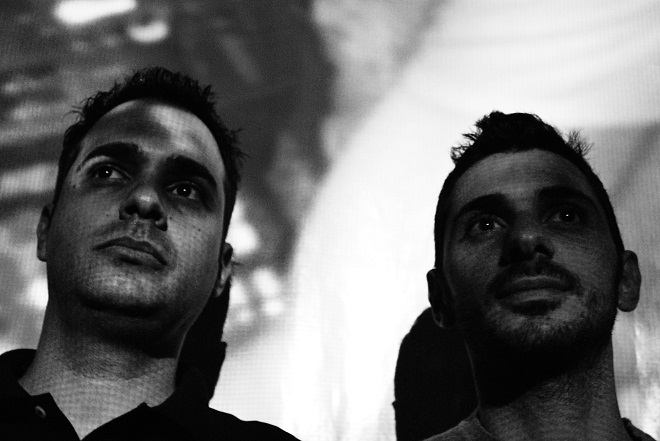 Mr Bizz, for those who have been living under a rock and somehow missed some of the monster tunes you have released over the past few years, how would you describe the Mr Bizz sound? What are some of your favourite releases that punters should look up?
The heavy beat patterns and the dark vocals snaps typical of us have defined our style. Our favourite tracks are Bamboo, Exit and the remix for Hermanez "Chicago in mind" on Suara.
Collaborations in the electronic music scene continually provide a wealth of amazing productions and there are several high profile pairs of brothers that produce big tunes. Do you think working with a family member helps the creative process? Do you know each others techniques, strengths and weaknesses inside out?
We work together since a while under different names. We are well matched in the studio and both specialise in different areas. Fabrizio is more in to the beat and Matteo in to the editing, but this is not a rule of course!
You previously had success producing minimal and now produce a more solid techno sound. Is there a new sound emerging that you believe will be the 'next big thing'? Are you incorporating any new sounds or styles into your music?
We think the detroit style with big funky basses and melodics synth's riffs is going to be big soon. We tried to showcase this sound with our last release on Sci+Tec.
You have releases on several of the biggest labels in techno (Cocoon, Sci-Tec etc) and have had remixes done by some of the dons of techno. Are there any artists you would like to work with? Who do you think is leading the pack in terms of techno tunes?
We are open mind for the future collaborations and carry on working in this way. There are a few artists right now who are giving strong contributions to the techno scene.
Some of the finest techno to hit the clubs and festivals around the world is produced by Italian producers. Can you tell us a bit about the Italian techno scene? Do you get inspiration from the local scene?
We takes a not of influences from the Neapolitan scene and also from Detroit movement. We are proud that the Italian scene has become strong.
Have another amazing year and keep on pumping out those crazy tunes.