Soundteller Records returns this week with another fresh release from Nicolas Gonzalez & Matias Chilano.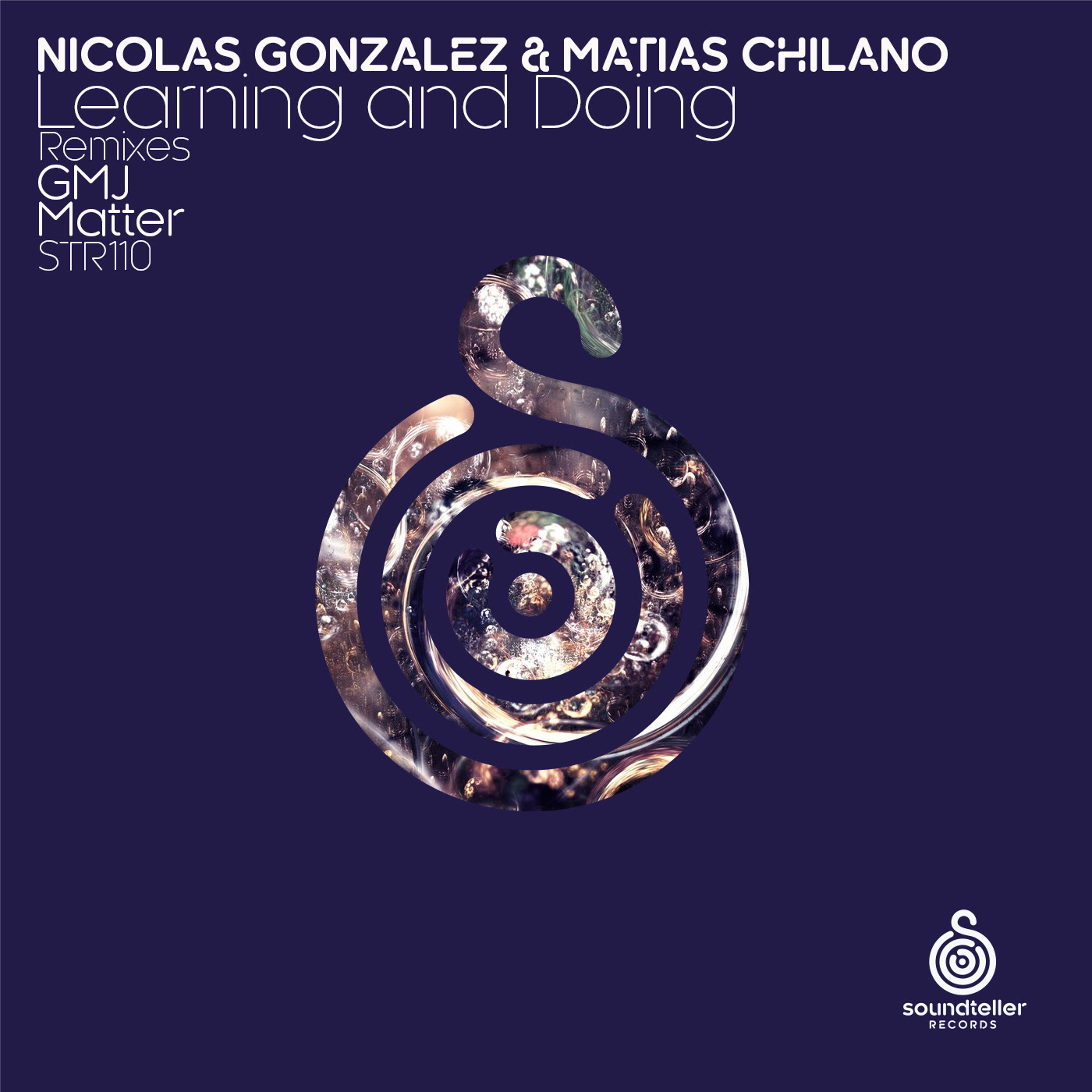 The Argentinean duo has just one previous offering together, a killer single for Michael A's Genesis Music from June of this year. It's modern motifs combined with a progressive underbelly was one of the more unique tracks of the summer and many wondered if we would ever see something from the duo again. Wonder no more as Deersky and Soundteller now present Nicolas and Matias' second single 'Learning and Doing' alongside remixes from GMJ and Matter.
Following up something as great as 'Clearance' is tough but the Argentinean duo have certainly done that in fine style. It's dark, mystical beginnings are filled with intricate hits and intriguing vocal elements. A contemplative rhythm pushes forward into the break where the vocal narrative expands and a glimmer of emotion appears. It's subtle but as the third act begins it's slow meditative rise becomes quite elating when you're in the right frame of mind. An equally exciting piece for the headphones or the club. Lovely work from Nicolas and Matias.
Known for their astute remixer selection, Soundteller has called upon two heavyweights of the scene in GMJ and Matter to overhaul 'Learning and Doing'. Firstly GMJ, fresh off his contribution to Replug's 'Replugged, Vol. 2' takes an even dreamier approach which works wonderfully. More spacious in design, the dubby rhythms lead nicely into the break where staggered synths and vocals come together for an otherworldly vide. The slow, creeping manner in which the third act is initiated is quite appropriate and precedes a blissful conclusion perfectly.
The release finishes with Matter making his third appearance on the label following releases on Proton and Particles. The Aussie artist brings a funkier groove and some tribal inspired drums which complement his atmospheric approach really well. The vocal elements are quite striking as they pierce the hazy mist while a warped band of bass pushes forward into the main break. Matter has always been masterful at delivering tension through atmospheric refrains and he does so here again, coming out the break with an invigorating energy. Gorgeous remix from one of Australia's best and another spot on release for Deersky's Soundteller Records.