The latest release on Postulate Records welcomes Oscar Vazquez to the label for his debut EP.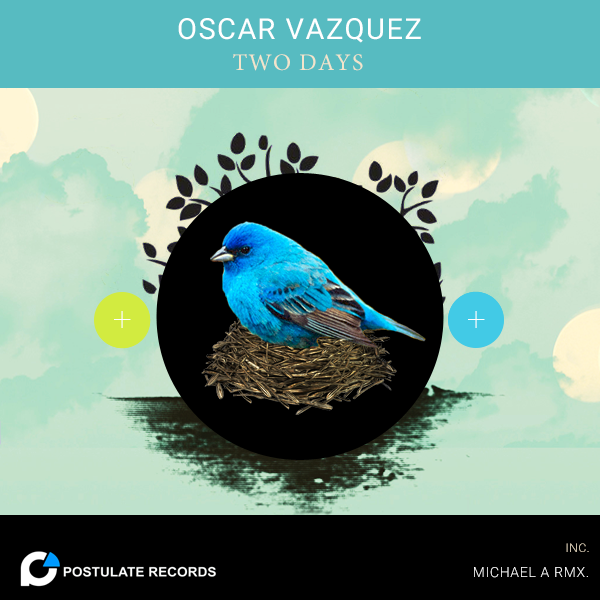 If you're not familiar with Postulate it's because the Ukrainian imprint has been on hiatus for exactly 3 years. Once home to Kastis Torrau & Arnas D, Tvardovsky and more the label disappeared after their fifth release in May of 2013. It's certainly great to have them back and they've re-launched the label in style with a new EP from Oscar Vazquez alongside a remix from Michael A.
Oscar is fresh off an excellent remix of Vlada D'Shake's 'Pleks' for Balkan Connection. Aside from that it's been a quiet start to 2016 for the Spanish artist so two new original productions are a welcome surprise for his fans. The release begins with the electronica styled piece 'Without Life'. Based around a gorgeous set of keys, broken beats, smooth chord changes and spacey effects it's doesn't take long to get lost in the dreamy qualities of this one. It's mesmerizing cadence is certainly its strongest suit and makes for a great beginning to the EP.
The companion piece 'Psychotic' finds Oscar with another mid tempo electronica creation that sits as a wonderful complement to 'Without Life'. Anchored by a more prominent set of broken beats it carries a bit more oomph but the charming electronics are more indistinct with a textural haze slowly wrapping itself around the lush framework. The main break serves to introduce a plonky, lead line which plays off the break beats wonderfully, eventually taking you on a journey into tripped out soundscapes. Beautifully done from Oscar.
The lone interpretation on the release comes from Michael A who reworks 'Without Life' in his own inimitable style. The Belarus based artist and Hernan Cattaneo favourite takes the mesmerizing qualities from the original and reinvents them in his own world of hypnotic 4/4 beats. Cascading keys lead the way here once again but it's the main break where things really come alive. A meditative build makes for a magical moment before the beats drop and you really feel the power of Michael's groove. It sets up a finale where all the elements reconvene and make for a lovely sonic collage. Gorgeous work from Michael and two great originals from Oscar make for a more than welcome return for Postulate Records. Let's hope we hear something new from this crew soon. Highly Recommended.