Soundteller Records returns with its biggest release to date by welcoming Roger Martinez to the label for his debut single.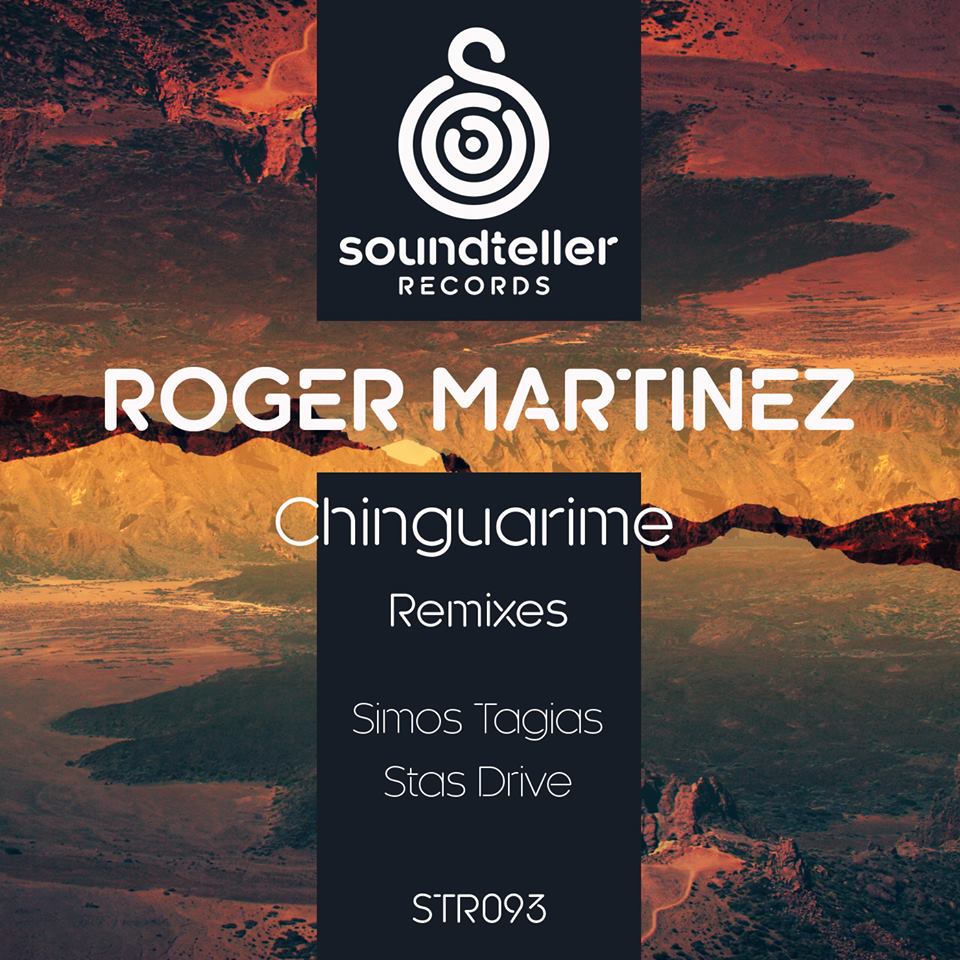 The Deersky owned imprint has developed into one of the underground's top progressive minded outlets. A consistent release schedule with key and timely additions to the roster is quickly setting Soundteller apart. This week the label takes a monumental step by welcoming Roger Martinez for his debut single alongside Soundteller alums Stas Drive and Simos Tagias who deliver incredible remixes. 
One of last year's biggest records was undoubtedly Roger's 'Downriver'. Destined to be a Lost & Found classic it found its way into the hearts of electronic music fans all over the world. It's been another great year for the Dutch producer thus far with releases on Guy Mantzur's Plattenbank Records and the fast rising Superordinate Music. On Roger's latest we see him going a touch deeper with soulful motifs and an irresistible groove. Bubbly tones take you on a rhythmic ride over the first three minutes before a vocal motif gets introduced. The magic lies in how distinctive they actually are, shaped and processed to perfection they make for several killer hooks as the track continues to build momentum. Roger always seems to have the unique ability to take a production one step further with indistinct design and his now trademark trippy effects. The latter of which seems to be an always evolving storyboard. Here, the alien-like transmissions complement the soulful vocal hooks incredibly well while the strength of the groove keeps you locked on the dance floor. Wonderful work from Roger as always and a brilliant debut on Soundteller as well. 
The first interpretation of 'Chinguarime' is provided by Soundteller label artist Simos Tagias who is making his seventh appearance on the Polish imprint The Greek artist and Cid Inc favourite is one of his country's most loved progressive house artists and he's played a huge part in the growth of Soundteller in recent years as well. Not surprisingly his remix of 'Chinguarime' turns out to be one of his most unique and engaging to date. Anchored by a chugging, swing heavy groove Simos unleashes waves of dark drums and time stretched vocals. It paints a lovely psychedelic collage and ultimately leads the track into a tension filled break. Short and perfectly executed, the track's centrepiece relies on the tension in those drums to build dramatic effect before that meaty kick drops and a killer third act takes you further into dreamland. Massive work from Simos. 
The second and final interpretation of 'Chinguarime' is provided by Stas Drive who is making his fifth appearance on Soundteller Records. The Ukrainian artist has recently found a home on Spaghetti Monster and Superordinate Music while also contributing to Chapter 24's recent Edition Vol. 2 Collection. The ever changing Stas Drive sound is in a very interesting place at the moment and it shines through on his 'Chinguarime' interpretation as well. It's a touch more minimalistic in design which is really nice as it relies on a smooth, buzzing groove complemented with unpredictable tonal design. The vocal hooks get used really well and with just enough of a twist to complement the original in a unique way. The restraint Stas has shown is why it's so golden though, there's a hint of madness on a few occasions, particularly during the second act, and it would have really easy to go that route but he's just teased sonic debauchery and instead delivered the most emotive moment on the EP as the third act winds to a close. This mix will stand the test of time quite nicely as a result. It also feels like the right way to end what would have be considered a landmark release for Deersky's Soundteller Records. Highly Recommended.