Roger Martinez has won respect from DJs across the globe with his genre smashing club productions.  A man who draws inspiration from things like shamanic rituals, mystical writings, Zen poets and an age old 'botanical companion', he is anything but standard.

Roger, thanks for agreeing to talk with us today. For those who're not aware, can you give us a bit of background about yourself since you became an artist and tell some of your biggest achievements or projects you're most proud of?
Not sure if you can become an artist in life, I think it has been brooding in me all my life. And it often seems that everything has always been working towards the place I'm in right now. To say I made this and that decision and because of those decisions became an artist I would be taking far too much credit. However, one key event concerning me following the artistic path, was when I met a now ex-girlfriend who told me about a new Music Production course at the Rockacademy, a sort of Art Academy, here in the Netherlands. By getting accepted into this course really gave me the confidence and moreover time to start working fulltime as an artist and music producer. I'm still really thankful for meeting this girl, she knows who she is! After graduating from the Rockacademy I simply kept on making electronic music and performing live on stage, but especially after being the artist-in-residence at monastery hotel Zin last year, I have become fascinated with archaic stringed instruments. You can check out me playing my Santoor in the Youtube video below.
Whenever I speak about projects and creative works I like to put aside terms like "proud of" or "my achievements". Especially this last term doesn't correspond with the way I experience a creative process, since I feel it is always a reciprocal process; a process between my being here and something else. And what this something else is, I cannot put into any intellectual box. To me it is something unseen and can only be experienced by partaking in a creative process. So, taking this into consideration I'd prefer to speak in terms of "most moving" or "most fulfilling".
That said, one project that immediately comes to my mind is my graduation project in which I collaborated with several other artists to create a 60-minute 5.1 ambi-sonic audiovisual experience called "Horizontal Excursions". In this project I collaborated with video artist Tom van Eldik and Rob van Rooij from Rot8ion, who has designed a system for live artists that are interested in distinct, multi-channel surround sound for their performances. In this project I had people lying down on beanbags with moving Ambient sounds and visuals all around them. The whole undertaking back then won me the Jacques de Leeuw Award, which gave me the (financial) freedom to be an independent artist and to take it easy after I had finished my Music Production course at the Rockacademy.
Another very fulfilling project was last year's "Symphonica Helvetica" which I also did under my Horizontal Excursions moniker. This 34-minute symphony was an ode to my travels in the mountains of Switzerland as well as mystical experiences I had during those travels and during subsequent shamanic ceremonies. Magically all sorts of sketches and field-recording samples I had been collecting over the years, suddenly fell into place and just seemed to form this giant mosaic of coherent musical composition. It is one of my most personal and most fulfilling projects since it approximates and reflects, in sound as well as emotion, a lot of facets of my life.
Who are some of the coolest people you've worked with? What projects were these? Do you have any photos you can share?
Well, a nice anecdote to this question would be the Menthol Raga EP I did with Jeroen Verheij a.k.a. Secret Cinema and which appeared on Lost & Found last year. Jeroen and I occasionally can build up this very reciprocal inspiring atmosphere while sitting in the studio and by simply chilling out. We don't see each other that often, but that actually contributes to the level in which we have each other a lot to show and tell after another hiatus of contact. A picture of the afternoon we composed Menthol Raga excellently displays the special atmosphere we had going. This is a picture of a so-called "circumhorizontal arc" hovering right above the studio we were then working in.
Also, someone that deserves mentioning, is Ricky Ryan. He took me under his wing while I was staying in Argentina last year for gigs. Staying with Ricky almost felt like an artist residency. He lives in this amazing skyscraper apartment and the place simply oozes with inspiration. Ricky would be working long hours in his studio, which he mischievously calls his cave, while I'd be enjoying the magnificent view over Buenos Aires and be sunbathing on his balcony. The relaxed atmosphere of his house made me more productive than ever and I made more music there than I'd normally make while being in the vicinity of my studio at home!
Who has always been a big inspiration for you? Who do you regard as being an all time greats?
It might surprise you that for my inspiration I rarely listen to Dance Music. Rather I tend to find that in a lot of other styles of music and also in the Visual Arts.
I've noticed that the people who inspire me tend to change every so often. But what they share through time and space is the mystical inspiration they radiate through their way of living or though their artistic works. From the early mystical writings of Sufi Mystic and poet Rumi, 13th century medieval music, the early Zen poets and painters, the Early Renaissance painters like Jan van Eyck and Rogier van der Weyden all the way through the Modernists like Gustav Klimt and Jan Toorop, via Bob Marley and philosophers like Alan Watts and Terence McKenna up to modern day musicians like Steve Roach, Laraaji, flutist Hariprasad Chaurasia and modern day painters like Howard Hodgkin. Even far-out pop acts like Grimes or Die Antwoord can occasionally give me the inspiration to start working on my music. All these people – and many more I simply forgot to mention here – have greatly inspired my creative works as well as myself. You could say about who and what inspires me and about inspiration in general: the forms change, the substance stays the same, however always feeling fresh and full of vibrant life.
But maybe the biggest inspiration in my life has been my mother, who has always supported me and inspired me through her way of living and her broad open-minded interest towards the spectrum of art and life in general.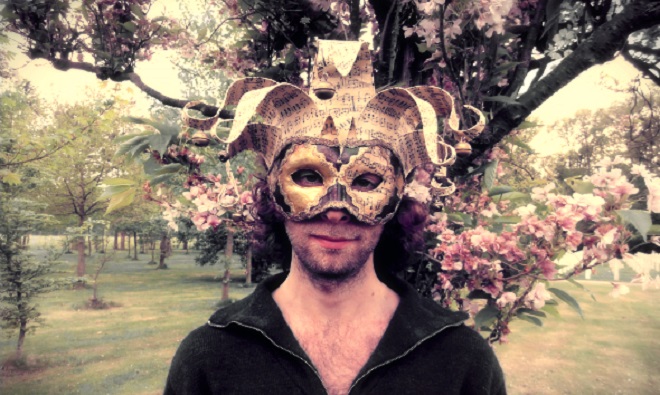 You're based in the Netherlands, which has always been an amazing place for electronic music. Techno always seems to have been popular there, long before it became mainstream. Can you tell us some of the Dutch artists you're digging plus where the best clubs are to play right now.
An artist that immediately springs to my mind is someone like Peter Horrevorts who always seems to amaze and inspire me through his music. More recently artists like Karmon and Eelke Kleijn have inspired me to move into new musical directions.
With the institutionalising of dance music and society in general, a lot of clubs and venues to me are nothing more than a part of the overly structured entertainment industry that seems to dominate society nowadays. Most clubs and venues are there to make money for the brewery or sponsor they have a contractual obligation towards.
However, a Dutch club that over the past years really stood out for me personally was the old Doornroosje in Nijmegen. This club still had this independent and anarchist vibe to it and it reminded me of the early days of house and techno culture, when it was an underground, grass-roots phenomenon that was out to overthrow musical as well as social conventions of the times. Also my gigs last year in Argentina were absolutely off the chart. The people there know how to have a proper fiesta, it might be because in the not so far past they have experienced what it meant to be under dictatorial rule and all the shit that comes with that.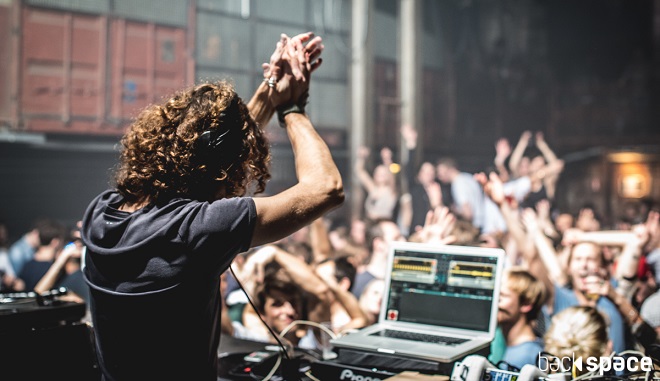 You've been quoted previously by saying "Music must contain mystery, harmony and melody. These elements are the key to human emotions and feelings".. Does this just come natural to you in the studio? Or is this a guideline you're working to? Can you share any tips on how you get inspiration to write your music? How do you put yourself in the mood? Are there routines or disciplines you've set yourself.
Inspiration never comes to me in the same way, ever. It mostly comes to me unannounced and sudden. You can invite inspiration, but you can never force it to appear. You want to seduce the muses, not force them into obeying your rigid ideas.
What helps is to just start fiddling with music and letting "it" take you on a sonic journey, not forcing any premeditated form or structure upon it. Then you make room for something to happen and by doing so there can be these moments after a lot of "unsuccessful" fiddling when things suddenly fall into place and out of the woodwork arises a form that, until that moment, you simply had not noticed.
For me travelling and being on the road have proven to be really inspiring, so I always have my laptop with me to sketch-up ideas, only to work them out weeks or even months later in the studio. So for me to have lying around a lot of unfinished projects and sketches is always a good thing, especially in times of creative scarcity.
And apart from this I have to say that the thing that most greatly inspires me to make music and live a creative life is the age-old botanical companion of humans and human societies over the millennia: the Cannabis plant. It can get me in the mood instantly and has helped me break through countless writer's blocks and creative cul-de-sacs. It seems to enable me to communicate through music a certain experience of unity that has its origins in the union of human and plant consciousness. It is a great shame that in many places in the world nowadays, users of a natural occurring medicinal and shamanic plant are being persecuted for something we humans have been doing for tens of thousands of years. To me it is a prime example of mainly how insecure and ignorant the current dominator culture is…
Also, I like to point out that I never ever force myself to make music. I simply make music when I feel like it and when I feel there is a story to tell.
Can you tell us what equipment you're using in your mastering studio plus why you think it's giving the best sound?
I use a lot of UAD plug-ins that have a nice sound to them in general. But in the end what's most important and cannot be emphasized enough is a set of good ears that know what they want to hear in combination with "knowing" your speakers.
Are you selective about the clients you will work with? Do you have to have a connection with the music? For example: would you do mastering for an artist whose music you weren't in to?
I do mastering for friends and people that to me have promising music and can benefit from that little extra push you can apply through mastering. I have done mastering for music I personally don't like; it can be a very educational experience in which you learn to listen to (elements of) music in a new way.
Who in the current crop of underground techno and progressive producers do you consider a "rising talent" and may even provide you with the odd slice of inspiration?
Santiago Garcia from Argentina is a guy who has made music that really stood out in several of my recent club experiences. Especially his remix of a track by MUUI last year I consider to be a high piece of music.
What's coming up on your release schedule
The 12th of May 2014 will see the appearance of two tracks, "Totality Symbol" and "Endless" on Hernan Cattaneo's Sudbeat Music. In June 2014 my track "My World" will be re-released through Darin Epsilon's Perspectives Digital, with remixes by SQL & Paul Hazendonk. Also there is a new EP coming up on GEM…
Where are you looking forward to playing next?
The 31st of May 2014 I will be warming-up for Guy J in the infamous Studio 80 in Amsterdam.
Thanks for chatting to us Roger. All the best!