The latest release on Superordinate Music finds the label showcasing new remixes of Stas Drive's 'Passage of Time'.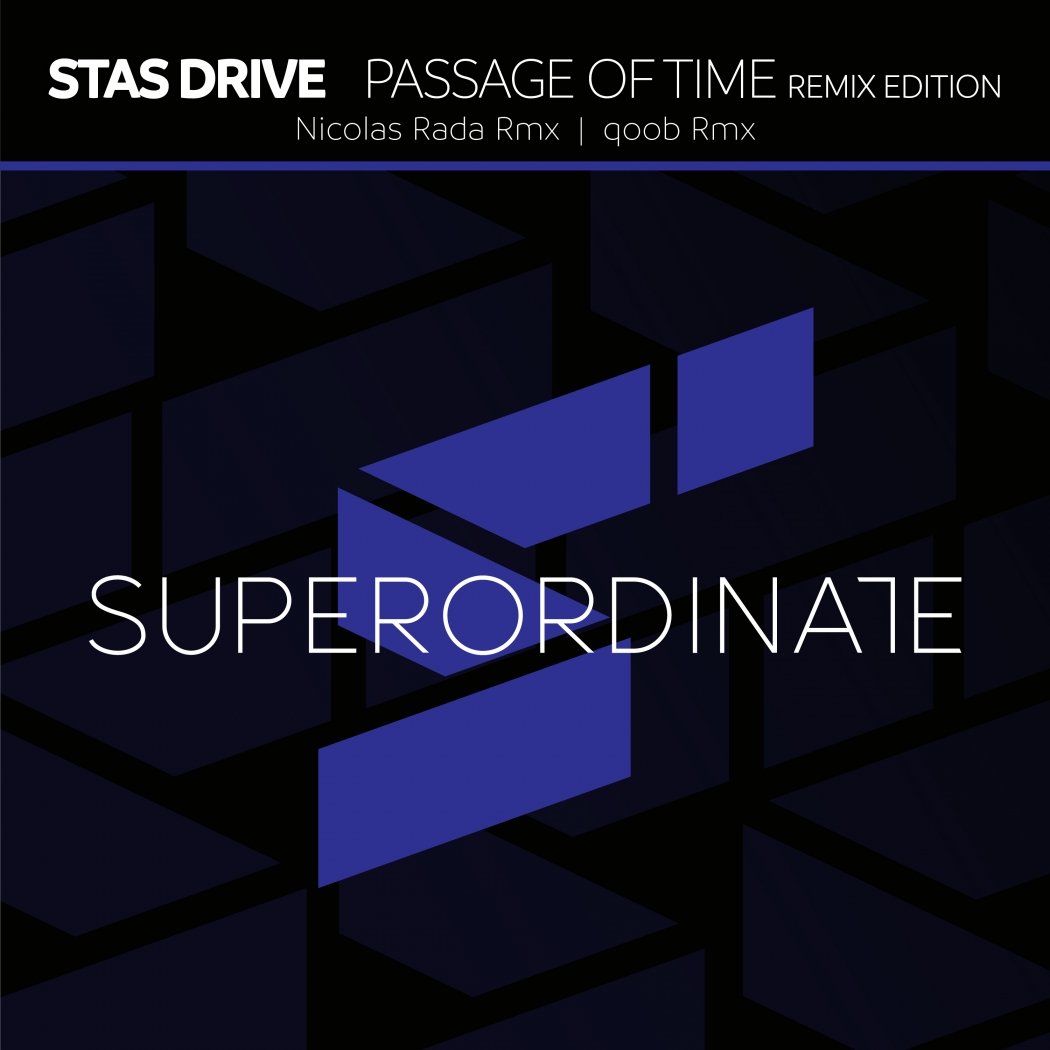 Originally released in February of last year as part of the 'Kite on a Pure Heaven' EP it showcased the Ukrainian artist at his finest with a blend of techno, deep house with a touch of progressive all rolled into an intense eight minute journey. Now just over a year later Superordinate invites Nicolas Rada and Qoob to reinterpret the track for 2017. 
No doubt one of the hottest names in progressive underground at the moment is Nicolas Rada. His recent remix of Robert R. Hardy (courtesy Nicolas Van Orton's BCSA) reached Beatport's top 20 Progressive House tracks chart. He works more of his magic here taking 'Passage of Time' into deep and dreamy territory. From its warm, fluid foundation to drifting atmospheres and melancholic overtones there's a lot to like. The strength of most of Nicolas' work is centered around how groovy, percussive and dance floor minded they are. The rippling bass and perfectly tailored drums are a rhythmic dream and I'm sure this one is destined for more Beatport chart success as a result. Great remix from Nicolas. 
The release concludes with Qoob returning to the label for their second appearance. The Russian duo first appeared on the UK imprint with a stunning remix of Robert R. Hardy's 'Balance' which was released in November of last year. Now after a quiet start to the year Qoob unveil their first remix project of 2017, a pure progressive interpretation of 'Passage in Time'. Much like the original there is a definite nod to Bedrock's remix of Luzon 'The Baguio Track' and it sounds absolutely electric as a result. Those rhythmic lines are incredibly infectious and the surrounding melodies evolve in mystical ways, particularly during an emotive break which steals the show. Brilliant remix from Qoob and another great remix edition form Superordinate Music. Don't miss it.