The latest release on Intemporal Music finds the Mexican imprint showcasing its first ever exclusives compilation.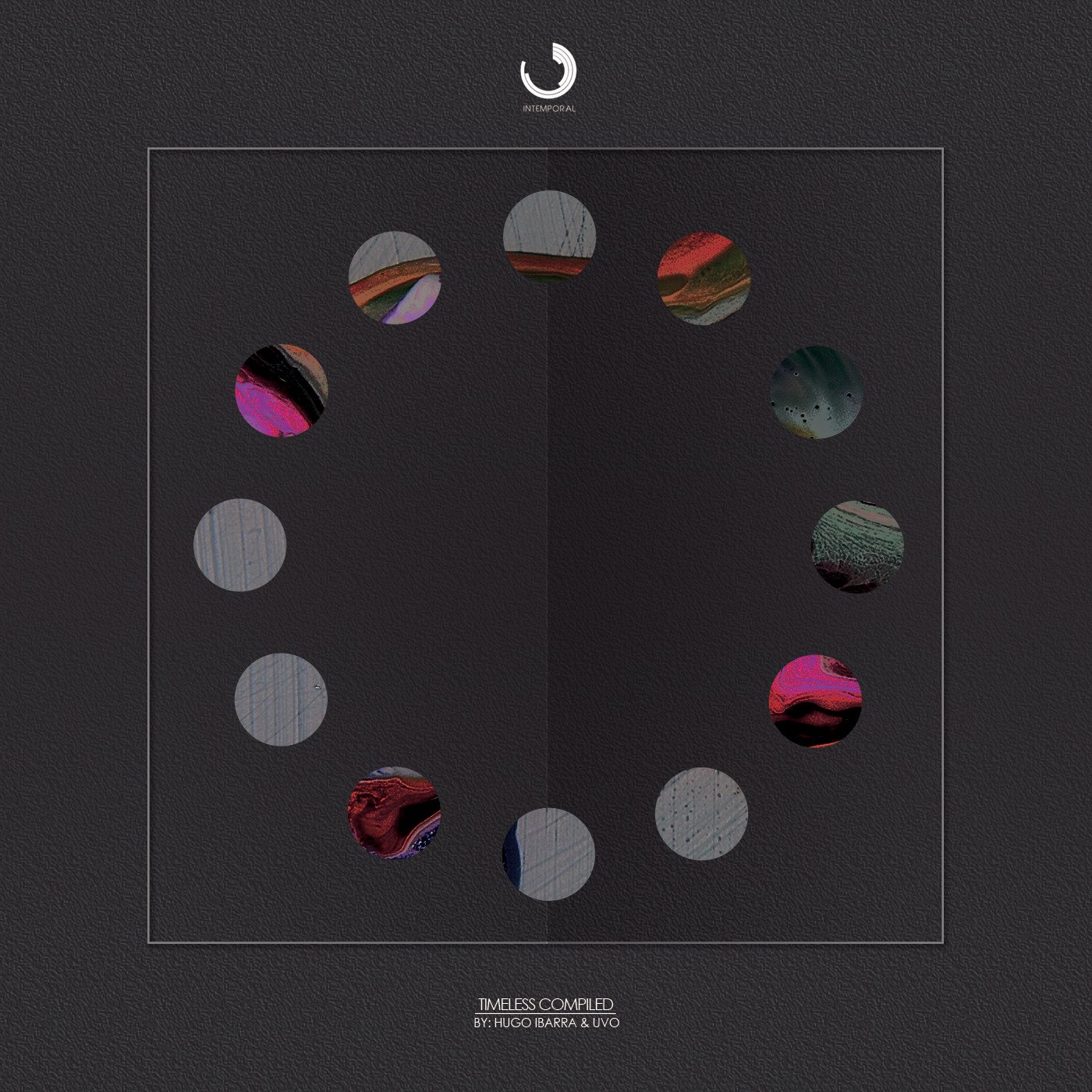 Label bosses Hugo Ibarra and Uvo have handpicked some of the underground's most cutting edge music, which kicks off what promises to be a great year for the label. Featured on the collection (in order of appearance) are: Subandrio, Erdi Irmak, Dark Soul Project, Nilton Joao, Peet, Michael A, LOM, Michael & Levan and Stiven Rivic and Uvo.
The release begins with Subandrio who presents his latest studio creation 'Process Two'. The Sri Lankan artist found a home on Hernan Cattaneo's Sudbeat Music and Cid Inc's Replug Records in 2015. His Intemporal debut is much anticipated and he's delivered one of his finest productions in 'Process Two'. Backed by a warm, driving groove and wispy atmospheres it's an immediately alluring production. Subtle motifs and trails of effects make for an unforgettable first act, leading to a quirky main break which seals the tracks uniqueness. A rush of beats and drums brings the groove back for an exhilarating moment, before a gorgeous finale of harmonic refrains and clustered effects.
Next up Erdi Irmak returns to the label for his second appearance. The Turkish artist delivered his 'We Won't Sleep Tonight EP' for the Intemporal in November of 2014 and now presents his latest production 'Impulse'. Erdi's borderless approach has always made him one of the more intriguing producers in the underground and his deep and funky style here is quite refreshing. A chugging groove leads the way, accented with spooky vocal elements and a growing atmospheric presence, taking the track into a second act filled with kaleidoscopic motifs and dark undertones. Superb music from Erdi. 
Also no stranger to Intemporal Music, Dark Soul Project returns for his second appearance and provides 'Bahrein'. The Argentinean artist coined the piece after his countries famed nightclub and certainly does it justice with a production full of unique motifs, mystery and a playful energy. Led by a captivating vocal storyboard it's sure to generate a huge reaction on your dance floor and a perfectly executed break with a massive payoff is the icing on the cake.
Next up Mexican artist Nilton Joao makes his label debut with 'Da F&#k'. Perhaps best known for his productions on 76 Recordings, Nilton goes deep and dark here with great results. Anchored by an electric underbelly and tough beats, it's not long before the tracks catchy hooks begin to tantalize your senses. Well placed vocal elements add further intrigue before a set of lead stabs drop in and begin a wonderfully warped modular journey. A heady production from Nilton and no doubt the finest of his career. 
The collection's fifth selection finds Peet making his label debut with 'Sodern'. Fresh off a release on Jimmy Van M's Mater imprint the Hungarian artists also calls Traum and Hope Recordings home. His contemporary take on melodic electronica is always welcome and he gets wonky and twisted on 'Sodern' with great results. Led by a grungy, character filled groove and wonderfully warped melodies, Peet takes you on a seven minute journey filled with emotive vibes and sparkling designs. All coming to a head during the tracks timely break, which precedes a brilliant finale.
Next up Michael A makes his Intemporal debut with another brilliant progressive minded production entitled 'Symphonia'. The Belarus based producer, Genesis Music label boss and Hernan Cattaneo fave shows his versatility here with a deep and engaging creation. Wonderful rhythmic qualities, trippy vocal gates and smooth atmospheric drifts carry the track nicely before a lead tonal theme provides a huge moment. Wonderful as always from Michael and likely one you'll be hearing a lot in the coming months. 
Argentinean artist LOM is next and makes his Intemporal debut with 'Hydra'. Loved in the underground for his mystical approach to progressive music, LOM has already found a home on Golden Wings and Sound Avenue. On 'Hydra' we see the Argentine with a deep, hypnotic creation filled with unique design qualities and tripped out audio collages, tantalizing the senses every step of way. A more distinctive lead theme plays nicely through the break as electric bass swells cut through the framework. Masterfully, it leads to a tasteful build and momentous drop which might be one of the biggest moments on the release. 
The collection's eighth selection welcomes Michael & Levan and Stiven Rivic to the label with 'Hide and Seek'. The much loved trio have firmly etched their place in progressive music history. As founders of both Kunai Records and Mistique Music the duo also boast a discography that includes releases on Hernan Cattaneo's Sudbeat imprint and Cid Inc's Replug Records. Their contribution here 'Hide and Seek' finds the trio crafting a poignant melodic piece with a deadly groove. Following a serene intro, Michael, Levan and Stiven unleash one of their career best bass lines. Immaculately carved and bursting with ultra sonic energy, it's drives the track as trailing effects and sweeping atmospheres obliterate your senses. Stripping down into its second act, the lead melodic theme reappears for a centrepiece of tranquil vibes, which may go down as one of the trios most magical moments of the year.
Closing the release out is Intemporal label boss Uvo who is making his second appearance. A remix for Madloch's Sound Avenue imprint in early January found the Mexican producer presenting a new found twist on progressive music. While more recently, a remix for Kastis Tarrau and the newly founded Hookah Records saw Uvo going deep and dubby. His latest studio creation 'The Way You Are' comes with more of a techno state of mind and a greater melodic sensibility. Mounds of cavernous bass make up a rousing foundation while a bevy of trippy designs and indistinct motifs drift through the drummy framework. The main break proves to be the ultimate finale, with its heartfelt qualities and wonderful drop, leading to an emotive conclusion. A superb collection of music from Intemporal which gets 2016 off to a great start for the Mexican imprint. Don't miss it.