The 293rd episode of our 12 Questions segment features producer Tamas Skafar.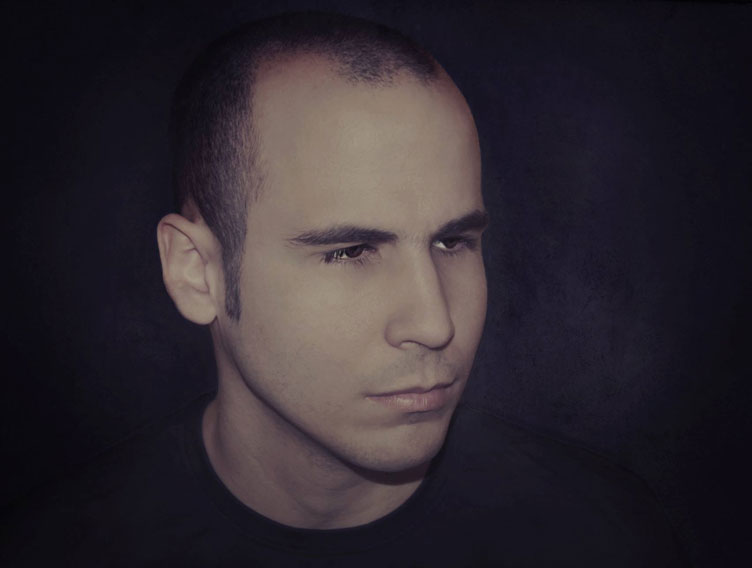 1. How old are you, where are you living and how long have you been producing and Djing?
I'm 30 years old, and I'm living in Hungary. I've started Dj-ing 14 years ago and I'm also working as a producer 5-6 years now.
2. Where do your musical roots lie, what are your first memories of electronic music and when did you know you wanted to pursue it seriously? Are there any particular productions or artists from the past that really made you think to yourself 'this is what I want to do."
When I was a child, I often mixing my favorite tracks in my head while we going on a road trip or holiday. Then, I didn't know exactly what am I doing. When I become 17 years old bought my first vinyl player. After that I started to learn the basics of mixing on a vinyl player and with the help of a Discman.
I always inspired by electronic music. At the year 2000 I've listen to Deep Dish, Satoshi Tomiie, John Digweed Sasha and James Holden. They give me a lot of inspiration. After hearing them I've decided I that I want to make electronic music like them.
3. How difficult was learning to produce for you in the beginning? Did you take any Audio Engineering programs or production courses to help you out or are you pretty much self taught? And did anyone give any advice early on that really helped?
Until now I learn anything self-educated (autodidact), but nowadays I get a lot of advice, tips and helps from others especially about the base of my music. I don't mind about that this happened this way, but now I think a training course would make it much easier. 🙂 I still have to learn a lot but luckily a lot of tutorial available on the internet. I can learn a lot of things from these tutorials.
4. What parts of the production process do you find the most difficult and what comes easiest for you? When you do hit a creative block what helps you through it?
I always start the melody first because I can make this part easier than the other parts of the music. The hardest part is to say: It's completed. I don't like to force things, so I let some of my music incubates for month's even years. 🙂
5. What's a normal day like for you? Do you have a job outside of electronic music? And what do you like to do when you're not working on music?
Mainly I work as a Technician in the local Medical University. My free time that I didn't spend on making music; I spent with my girlfriend, with my friends or with my dog called Molly. 🙂
6. Apart from electronic music what other genres do you listen to and who are your favourite artists outside of electronic? and do these genres or artists have a direct effect on your own productions?
I love all kind of music styles. Besides electronic music I prefer alternative rock, and I also really love movie themes. My favorite movie theme composer is Hans Zimmer. I also really impressed by Radiohead and the Vad Fruttik and a lot of other musicians/bands. They inspire me and this can be heard in my music style.
7. What was the first and last physical (CD, Vinyl, Cassette etc) piece of music you bought?
My first tape that I bought was in 1992. I've think it was Rednex or maybe Scatman John, I can't remember that well. 🙂 My first CD was a Club Sounds music selection, and one of my first vinyl was Bedrock – Heaven Scent
8. Tell us something about yourself that might surprise people?
I'm really lazy. I like to go on a lot of concerts. I also like to eat too much chocolate. 🙂
9. Which producers in your opinion get consistently overlooked?
I've think there are a lot of talented producers out there who will get attention if they work hard on their music.
10. Which producers consistently inspire you? And where else does your inspiration come from?
Right now, Worakls, N'to, Joachim Pastor, Solee, Jam Blomqvist, Hans Zimmer, gives me a lot of inspiration to make music, but a walk in a park with my dog can also give me inspiration as well. 🙂
11. There are countless producers out there trying to find their way and create their own unique sound, what advice do you have for them?
I really need good advices as well. 🙂 Of course it's important to be open, learn and study a lot, and practice all the time.
12. If the final DJ/live set of your career was next week what would your last track be?
I've an unfinished music called: Verona
'Malomvolgy / Egervolgy' is out now on Midway Music, you can purchase the release: here