The 300th episode of our 12 Questions segment features producer D.X.Xavier.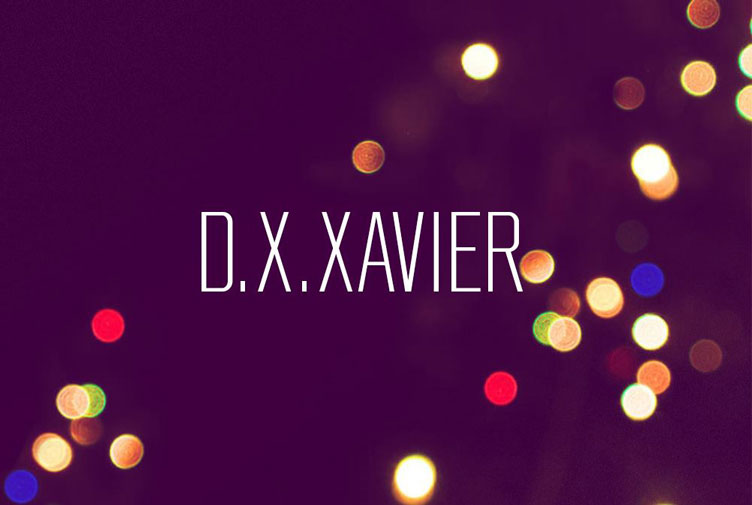 1. How old are you, where are you living and how long have you been producing and Djing?
I'm 19 and I live in the north of Spain. I have been producing for 4 years now.
2. Where do your musical roots lie, what are your first memories of electronic music and when did you know you wanted to pursue it seriously? Are there any particular productions or artists from the past that really made you think to yourself 'this is what I want to do."
Back then when I was I kid I had a rally racing videogame that featured Star Guitar from The Chemical Brothers, for me it was a new thing I never listened to anything like that. Then I started listening to other electronic acts like Daft Punk or Basement Jaxx. After many years when I was in high school I started to listen to trance music, but eventually I discovered Sasha's music and immediately I felt in love with progressive house.
3. How difficult was learning to produce for you in the beginning? Did you take any Audio Engineering programs or production courses to help you out or are you pretty much self taught? And did anyone give any advice early on that really helped?
My brother taught me the basics of music theory and in terms of audio engineering I learned all the stuff searching on the internet and basically making mistakes.
4. What parts of the production process do you find the most difficult and what comes easiest for you? When you do hit a creative block what helps you through it?
I struggle on finishing things, I tend to add a lot of layers and I enter on an endless process, so I have to make and effort on it. When I'm blocked I start making ambient sounds, for me it's the perfect starting point to building up all the grooves and the main riff of the tune.
5. What's a normal day like for you? Do you have a job outside of electronic music? And what do you like to do when you're not working on music?
Currently I'm studying an engineering degree, so my normal day it's to wake up early, go to the university, study and produce. Apart from music I'm really passionate about movies and reading. Also I try to stay healthy so I try to do sport frequently.
6. Apart from electronic music what other genres do you listen to and who are your favourite artists outside of electronic? and do these genres or artists have a direct effect on your own productions?
I mainly listen to rock and piano music like Pink Floyd, Nils Frahm or Ryuichi Sakamoto. Also I enjoy movie scores. These artist really treat music in a different way, they put such an effort on building amazing landscapes, when I'm producing I love to create this ambience and spaces that I have in my head.
7. What was the first and last physical (CD, Vinyl, Cassette etc)  piece of music you bought?
My first vinyl was a single from Coldplay, and the last thing I bought it was the Eric Prydz album.
8. Tell us something about yourself that might surprise people?
Actually my artist name it was decided by mistake.
9. Which producers in your opinion get consistently overlooked?
Too many, I think that there are a lot of producers that deserve a listening, right now there are a lot of releases but we still listen to a small fraction of them, you might be surprise of the amazing music that is being produce in the small scenes.
10. Which producers consistently inspire you? And where else does your inspiration come from?
There are a lot of amazing producers out there, people like Brian Eno, Hans Zimmer or Junkie XL are a great source of inspiration. When I need inspiration I mainly listen to movies scores, they have the character I would like to deliver on my music, also I think that it's very important to listen to many genres as possible.
11. There are countless producers out there trying to find their way and create their own unique sound, what advice do you have for them?
Ask yourself what makes your music different and focus on it.
12. If the final DJ/live set of your career was next week what would your last track be?
M83 – Colours (Sasha Invol2ver Remix)
D.X.Xavier's remix of Marcelo Paladini 'Rules Of Movement' is out now on Stellar Fountain, you can purchase the release: here