Genesis Music welcomes Pal-E to the label this week with a brand new single entitled 'Magical Mount Kailash'.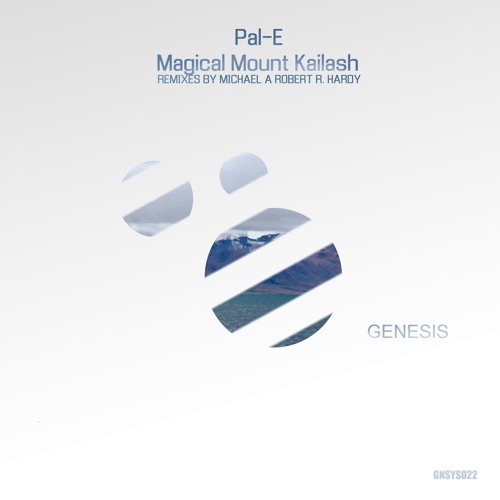 The Indian producer is just two releases into his career and looks to take his progressive minded productions to the masses this year. Getting signed to Michael A's Genesis Music is a huge step and accompanying the original are two great remixes from the label boss himself and Robert R. Hardy.
The original mix begins with a deep, spacious groove with some warm harmonies carrying the top end. Shuffling percs wrap around the bass tones perfectly before a second act of broken beats transitions the piece into a piano theme. Simple but quite effective, the lead plays nicely off some subtle effects which makes for a smooth conclusion to the track. Nicely done from Pal-E.
Both remixes take some of the best elements from the original and reshape them into new and inspired stories. First up Genesis Music boss Michael A reprocesses those distinctive keys into something much more contemporary sounding and the effects play a more prominent role here. Ultimately it's Michael's mesmerizing lines which slowly creep up through the framework which are most captivating though. There's definitely a mystical vibe coming from this one and a well played break only adds to the dramatic intrigue. Great remix from Michael.
Closing the release out is Robert R. Hardy who is making his second appearance on Genesis Music. The Hungarian artist just released his 'Kavala Is Calling You' EP two weeks ago for the Belarus based imprint, which still sits in the Beatport Progressive House Top 25 with the lead piece also doing well in the tracks chart. Not slowing down at all last week saw offerings on Balkan Connection and Soundteller Records take Robert into to the charts once again and his remix of 'Magical Mount Kailash' looks set for a similar fate. The main themes are fairly well maintained here but in a much trippier environment. The sparse framework of the original has been beefed up with Robert's intriguing designs and hypnotic rhythms. It comes off a bit more progressive than most of his original work but still carries that same wicked cadence that makes his tracks so good for the dance floor. Another winner from Robert and a solid release for Michael A's Genesis Music who have introduced the world to Pal-E. Don't miss it.