The 302nd episode of our 12 Questions segment features producer Be Morais.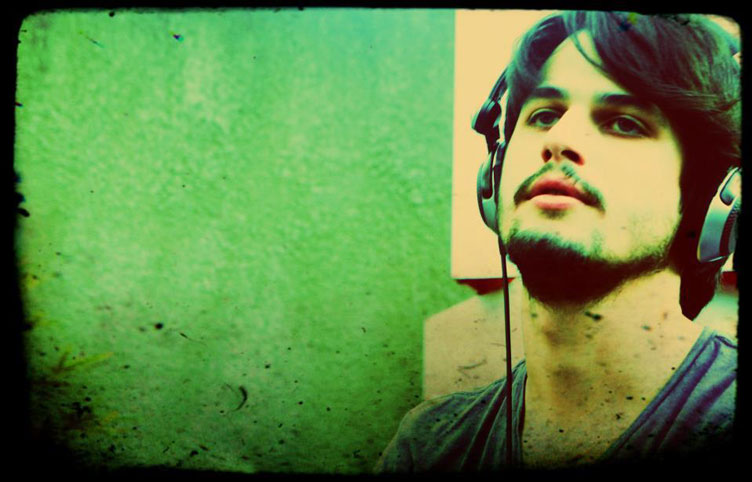 1. How old are you, where are you living and how long have you been producing and Djing?
I'm 26 years old, living in Recife, a city in the northeast of Brazil. I've been djing for 6 years and started producing about 4 years ago.
2. Where do your musical roots lie, what are your first memories of electronic music and when did you know you wanted to pursue it seriously? Are there any particular productions or artists from the past that really made you think to yourself 'this is what I want to do."
Music has always been present in my life, so I cant put a finger on a genre or something. I remember listening to The Beatles with my father and some bossa nova. But I have had a lot of phases. I think the first memories of electronic music were in rave parties here in my city and a little after in NOX Club, also here in Recife (a lot of trance). I think when I start learning something, as a hobby, I take it very seriously. So from the beginning I could not imagine making music without putting my maximum effort in it. Gladly I had great Dj/Producers as friends and they helped me a lot. The first time I have listened to a "electronic" song that really got in to me was the first Album of Moderat. I remember asking my brother (he played the music on the car) "what electronic genre is this?", of course there is no easy answer for this question.
3. How difficult was learning to produce for you in the beginning? Did you take any Audio Engineering programs or production courses to help you out or are you pretty much self taught? And did anyone give any advice early on that really helped?
Well is hard to achieve the kind of music that I wanted to produce. And I didn't wanted to release until I had something that I would be glad to share (this sometimes if frustrating in the beginning). The first contact with production was a one day workshop with Andre Sobota. He started a track from scratch. I had no idea of how the software (Ableton), but everything got my attention. Then one of my best friends, and today partner in crime (he's one of my partners in our label Not Another) George (GRG) invited me to his studio to learn the basic. After this I just produced every time I could, invited some friends to share knowledge. Then I met Danny Oliveira and pretty much everything I know today is because of him and George. I also watch a lot of videos online and try to read what I can. Sometimes you find something's out on your own too… you may not know exactly (the engineering process) of what is going on there, but it works.
4. What parts of the production process do you find the most difficult and what comes easiest for you? When you do hit a creative block what helps you through it?
The groove always comes first to me. Melodic elements are very important in my taste, but beneath that it has to have a groove to keep your track going. I had a very productive half of year in the end of 2015 and I cannot put a finger on why is that. I'm still experimenting, mainly because I love so many kind of music, and sometimes is hard to find a meeting point of your influences. Sometimes a creative block is a result of ones recent habits. For example, you can start using the same scale and everything sounds the same. I try to listen to other genres and to forget about my creative block. When I have an idea of a song I try to work it on my head, but don't go straight to producing. Have a break and then try again. When one can't make music is better to give it a time, or he will start not enjoying doing that and consequently it won't sound very good.
5. What's a normal day like for you? Do you have a job outside of electronic music? And what do you like to do when you're not working on music?
I study 7-8 hours a day for international careers such as the ones in the Ministry of International Relations, and others. I also am a cofounder a Record Label called Not Another, which is a more flexible work, but demands some attention. I spend some nights and most of the weekends working on my music. Is a time for me to scape, enjoy myself. This works great for me. I also love to eat, so when I'm not learning (either music or my other studies) I like to cook with friends or to go out and eating… and parties of course!
6. Apart from electronic music what other genres do you listen to and who are your favourite artists outside of electronic? and do these genres or artists have a direct effect on your own productions?
I love the regional scene here in my state. There is this cultural movement called Manguebeat that mixes our music inheritance with contemporary genres. Nação Zumbi is one of the first bands on this scene and I find their work amazing. Mamelungos is also a beloved band that I really like. Last year I started listening a lot of soundtracks. First I listened to Hans Zimmer, then I heard Max Richter's soundtrack of Leftover and It has blown my mind. But I listen to a lot of genres, it depends of my mood, the place I'm in and other factors. I think everything you hear affects your music. They are your influences and directly or indirectly they contribute to your music knowledge.
7. What was the first and last physical (CD, Vinyl, Cassette etc)  piece of music you bought?
I think it were 2 vinyls: Cosmic Cowboys and Elekfantz. I wish I could buy more vinyls.
8. Tell us something about yourself that might surprise people?
I think I have already told. My dream job is the diplomatic career (alongside with the music career). Some people might find it strange, but the diplomats in Brazil are very connected to art, some with visual arts, others with written, and a lot of them with music.
9. Which producers in your opinion get consistently overlooked?
I really like deep minimal stuff. The guys from Eastenderz are awesome. I don't know if you can say that they are overlooked, but it was who came in mind.
10. Which producers consistently inspire you? And where else does your inspiration come from?
Well, in electronic music I find Maceo Plex the guy. His sound is always looking ahead. He developed a signature that everyone recognizes, but he keeps moving forward. It works great on the dancefloor but it's also beautiful. My inspirational process is very abstract. I have known people that enjoy working with themes (Danny for example) and I love this. But I normally just let it flow and sometimes I just find out what that music is all about.
11. There are countless producers out there trying to find their way and create their own unique sound, what advice do you have for them?
Be open to new stuff. Try a lot. Fail a lot. Throw some projects in the trash. Keep doing. This has worked for me. Not everyone works the same way. But I think one of the problematic aspects of creative work is that you get attached to your creations, but you need to move forward. Sometimes you need to let go of some things you created (elements or songs), and later they will influence your next works.
12. If the final DJ/live set of your career was next week what would your last track be?
It would be one of my unreleased ones 😉
'The Corner' is out now on Slideways Music, you can purchase the release: here