The 303rd episode of our 12 Questions segment features producer Jesse Oliver.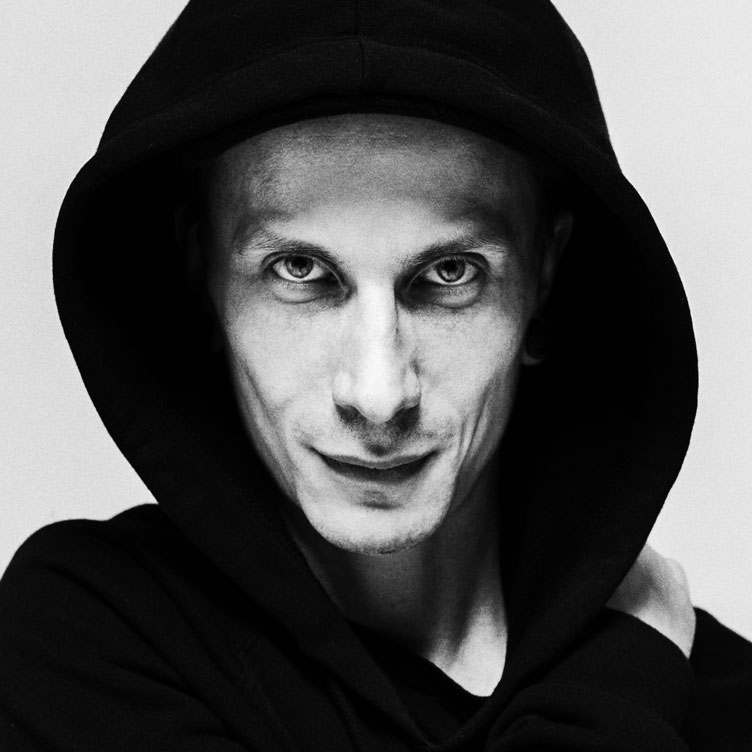 1. How old are you, where are you living and how long have you been producing and Djing?
I'm turning 33 this year and coming from Helsinki, Finland. I've been producing a bit over ten years and did my first gig as a Dj when I was 18.
2. Where do your musical roots lie, what are your first memories of electronic music and when did you know you wanted to pursue it seriously? Are there any particular productions or artists from the past that really made you think to yourself 'this is what I want to do."
I studied saxophone before my teens but never practised enough to become good at it. Playing bass guitar in various bands came to my life in late teens. The more I did music related activity the more I knew I had to make a living out of it.
I think I heard electronic music for the first time in the early 90s at my friends place where we played Amiga 500 all day long during summer holidays but bought my first gabber and goa trance compilations in the middle of the nineties.
3. How difficult was learning to produce for you in the beginning? Did you take any Audio Engineering programs or production courses to help you out or are you pretty much self taught? And did anyone give any advice early on that really helped?
Of course it was quite hard in the beginning and it took long time before I did anything decent. The internet wasn't as flooded with production courses/videos as it is now and I learned a lot about electronic music production by myself. Later on I've picked stuff from people I've worked and jammed with.
I did go to a Audio Engineering School few years ago. I'm a music technology graduate and have worked as an intern in a big studio but there wasn't that much electronic music in those surroundings but hearing great sounding stuff around you develops your ears a great deal.
4. What parts of the production process do you find the most difficult and what comes easiest for you? When you do hit a creative block what helps you through it?
Finishing tracks is always the hardest. I can make a decent sounding demo or two in a day quite easily but getting all the potential out always takes time. I think one just has to work through creative blocks. The more I work the more ideas I get. Deadlines tend to work with creative blocks too.
5. What's a normal day like for you? Do you have a job outside of electronic music? And what do you like to do when you're not working on music?
After reading the news and drinking my morning coffee I start working. It might be writing my own music, producing/mixing/mastering for others, patching modular synths playing synths/bass/guitar, learning some new tricks with the stuff I have. All my work is music related and every day is a bit different. I try to keep myself fit,  so I exercise regularly. And in the evenings/nights I like to watch tv-series and movies.
6. Apart from electronic music what other genres do you listen to and who are your favourite artists outside of electronic? and do these genres or artists have a direct effect on your own productions?
I've always listened to pop, rock, reggae, dub  along with electronic music: from Alpha & Omega to Depeche Mode and everything in between.
7. What was the first and last physical (CD, Vinyl, Cassette etc)  piece of music you bought?
First one was Queen's Greatest Hits. I'm not complete sure regarding the last physical album I bought but it might've been Processory's – Processory album in 2008. The last digital purchase was Anna's Odd Concept.
8. Tell us something about yourself that might surprise people?
I use to compete in Thaiboxing in the late nineties. I won Finnish Championships two times and Bronze medal in European Amateur Championships and Silver Medal in World Amateur championships.
9. Which producers in your opinion get consistently overlooked?
There are tons of talent waiting to be found all around.
10. Which producers consistently inspire you? And where else does your inspiration come from?
I get inspiration from life in general and all the music I listen to.
11. There are countless producers out there trying to find their way and create their own unique sound, what advice do you have for them?
Try to find a synth or two (hardware or software it doesn't matter) which pleases your ears, learn the interface and just write music. And if you play a real instrument sample yourself. Nobody has the same phrasing as you.
12. If the final DJ/live set of your career was next week what would your last track be?
Aphex Twin – Xtal
'Savage Wish' is out now on 238W, you can purchase the release: here