The 305th episode of our 12 Questions segment features producer XSPANCE.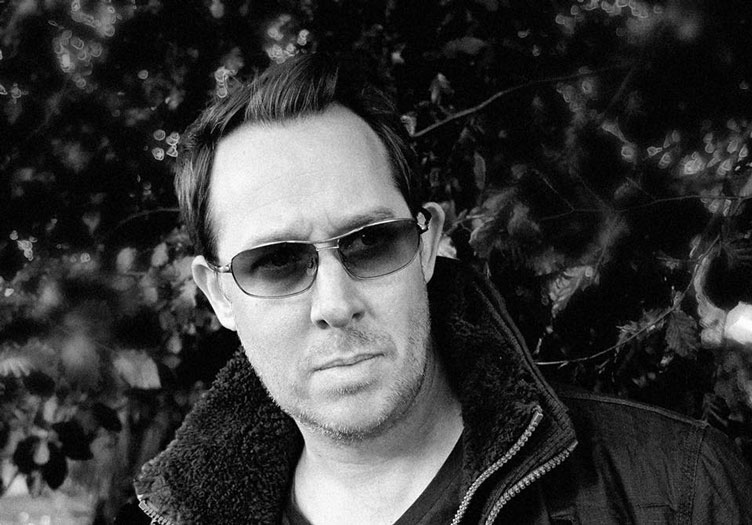 1. How old are you, where are you living and how long have you been producing and Djing?
In July I turned the big 40. I've lived in Hertfordshire all my life in a town 25 miles north of London. I first decided to make music eight years ago, I spent four years learning as much as I could to then finally getting my first track on Soundcloud about four years ago.
2. Where do your musical roots lie, what are your first memories of electronic music and when did you know you wanted to pursue it seriously? Are there any particular productions or artists from the past that really made you think to yourself 'this is what I want to do."
I was introduced to music at a young age, my father really encouraged my two brothers and I to learn to play music. So I bravely took on three instruments all at once, guitar, violin and piano which gave me an appreciation of harmony and melody, but sadly all seemed to fade away once I started college, although I'm thinking of reviving the guitar again.
Not long after finishing college it was the days when new up-and-coming artists CDs were displayed at HMV/Virgin, and more and more electronic genres were coming on the scene. It was great as a set of headphones were also supplied for your listening pleasure:) anyway…just by chance really, I noticed an album from someone at the time I had never heard of before-Ulrich Schnauss – Far Away Trains Passing Me By. It blew me away with its beauty, from then on I was hooked and determined to take my music down this direction, and that's exactly what I did. Thanks Ulrich.
3. How difficult was learning to produce for you in the beginning? Did you take any Audio Engineering programs or production courses to help you out or are you pretty much self taught? And did anyone give any advice early on that really helped?
I'm a self-taught producer. It made it harder the fact I had nobody with production knowledge to ask for any advice. I had no idea where to begin with both computers or software. After researching relevant software, I read great things about Ableton Live so I chose to learn this. That's when I turned to YouTube which taught me anything I needed to know.
Once I knew the basics and had an idea of the direction I wanted to take my music, it was more about being experimental and finding the sounds I liked to develop. A friend heard some of my music and insisted I get it on Soundcloud. Soon I was getting followers, and artists with more experience were commenting on my music. I found the constructive criticism given really helped me improve my sound.
 4. What parts of the production process do you find the most difficult and what comes easiest for you? When you do hit a creative block what helps you through it?
My tracks are complex and are built of many layered sounds and melodies working together, the most challenging part for me was training my ears to be able to hear every part together and giving each element its own place to be heard.
Creating melodies has always come easier to me I guess, having such a passion for production helps! I usually hit a creative block when I've sat down at the computer for just something to do. It could happen any time, but when I get this urge to really want to create music, that seems to be when I produce my best work, it seems to come naturally and is much more enjoyable. It's surprising what you can accomplish!
5. What's a normal day like for you? Do you have a job outside of electronic music? And what do you like to do when you're not working on music?
Like most music producers these days I do have a day job as a graphic designer/photographer. Music has always been a hobby whether I'm listening or creating. I like to keep to fit, so I try and get out for a run 3-4 times a week. Clears the mind.
6. Apart from electronic music what other genres do you listen to and who are your favourite artists outside of electronic? and do these genres or artists have a direct effect on your own productions?
I listen to most genres of music outside of electronic. I have a lot of time for classical, classical soundtracks, funk, indie and psychedelic rock genres.
Artists like Beck, The Knife, Nils Frahm, Arcade Fire, Hans Zimmer, Pink Floyd and Mercury Rev all stand out for me and feel I have certainly been influenced and inspired by their work.
Mercury Rev's – Deserters Songs is a memorable and magical album that sticks in my mind. I really love the overall chilled atmosphere and little under toned splashes of electronic sounds, which makes their music unique. I love to listen to them, especially live!
7. What was the first and last physical (CD, Vinyl, Cassette etc)  piece of music you bought?
This one is a challenge!…well…I was a hip hop fan back in my college days when I started to really get into music, in fact most of my student loan got blown on music:( Whether it's the first piece of music I bought I'm not sure but close enough, I definitely purchased an album cassette by Ice-t – OG Original Gangster which I still listen to from time to time.
The last album on CD I purchased was Echaskech – Origin which is constantly on in the car, a piece of genius, and am so pleased they are part of my latest release Dream Frequency.
 8. Tell us something about yourself that might surprise people?
I could write a book about things that would probably surprise you about my life so far but here is one that is probably relevant. As a young lad, I used to play guitar and sing Beatles songs to cheer up the old people in various care homes around Hertfordshire.
9. Which producers in your opinion get consistently overlooked?
In my opinion there are so many artists that have so much talent that could be absolutely huge in the right hands. Chasing Dreams, a genius in my mind, his self released album Matter is sublime. Audioglider is another artist that continues to surprise me…his music is clever, creative and stunningly good and has been a huge inspiration to me. Thanks Rob.
10. Which producers consistently inspire you? And where else does your inspiration come from?
I've always been impressed with producers that are constantly creative, evolving and experimenting with their sound but still remain true to their style. I love music I can leave on a loop, beautiful sounds that stir the emotions within me. Artists that continue to inspire me are: Apparat, Jon Hopkins, Ulrich Schnauss, Echaskech, M83, Audioglider, Joey Fehrenbach,  Fractal Architect and Sasha to mention a few!
I like to tell a story with my music so movie soundtracks have been a huge influence on my style, they are full of melody and emotion which I try to bring out in my productions.
11. There are countless producers out there trying to find their way and create their own unique sound, what advice do you have for them?
I'm not gonna lie, it takes time and hard work to develop a unique style, I guess my advice is, you really have to enjoy what you are doing. Make music you love, use social media to follow and comment on artists that inspire you, take on board their constructive criticism.
12. If the final DJ/live set of your career was next week what would your last track be.
There are just so many tunes I would have ready to go but there are three emotional and beautiful tracks I would love to play.
1. Walls-drunken galleon (John Tejada mix) a gorgeous original but this remix is something else.
2. M83- Teen Angst. Wows me every time I hear it.
3. Joey Fehrenbach-Being Around You, A stunning track that always makes me smile.
'Dream Frequency EP' is out now on Stellar Fountain, you can purchase the release: here