The 318th episode of our 12 Questions segment features producer Daniel Glover.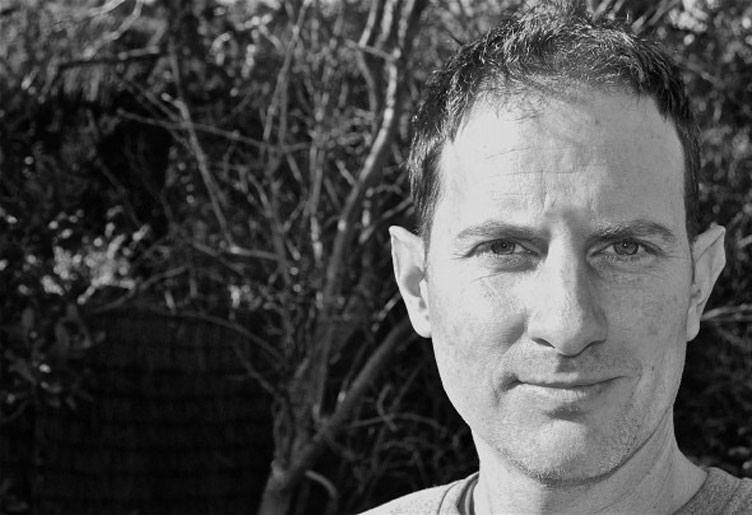 1. How old are you, where are you living and how long have you been producing and Djing?
I am 43, I live on the south coast of England and I have been djing and making music for about 20 years.
2. Where do your musical roots lie, what are your first memories of electronic music and when did you know you wanted to pursue it seriously? Are there any particular productions or artists from the past that really made you think to yourself 'this is what I want to do."
My influences are varied. As a child I was really into the 80's electronic bands- Depeche Mode, New Order etc. Already a Pink Floyd and Cure fan, in my late teens I fell in love with the shoegaze movement – Cocteau Twins, My Bloody Valentine, Slowdive etc, hooked by the beautiful textures and melodies. Then at a party in 1991 I heard a Billy Nasty mix tape that was to change my life forever. Combining the rhythm and energy of house music and enchanting trance melodies I immediately knew that this was for me. And again in 1994 another eureka moment when I heard Paul Oakenfold's classic Goa mix which exposed me to a new world of psychedelic trance.
3. How difficult was learning to produce for you in the beginning? Did you take any Audio Engineering programs or production courses to help you out or are you pretty much self taught? And did anyone give any advice early on that really helped?
Much of the nineties were spent playing with various hardware setups and djing but never thinking too seriously about finishing any music. 10 years later I discovered Ableton Live and it immediately struck a chord with me. To further my skills I took a course with Quantize which I would highly recommend, Keith Mills is an amazing tutor, and it quickly helped to take my productions to a new level.
4. What parts of the production process do you find the most difficult and what comes easiest for you? When you do hit a creative block what helps you through it?
Music production is certainly a never ending learning curve. Laying a track down comes quite easily to me but getting the mix right is definitely the tricky bit. If I hit a wall I generally move onto a new track for a while or take some time out. Listening to my favourite music often does the trick!
5. What's a normal day like for you? Do you have a job outside of electronic music? And what do you like to do when you're not working on music?
My job is very different to my dj and production activities- I am outside most of the day running a nursery. What little time I have away from work and music I like to spend with family or friends, even getting a night out here and there!
6. Apart from electronic music what other genres do you listen to and who are your favourite artists outside of electronic? and do these genres or artists have a direct effect on your own productions?
I love all sorts of music- Nick Drake, The Pogues, Arcade Fire, M83, Sigur Ros, the list could go on forever….and I think it all helps to inform what I do one way or another.
7. What was the first and last physical (CD, Vinyl, Cassette etc) piece of music you bought?
The first album I remember buying was Pet Shop Boys "Please" on cassette and the latest was James Lavelle's new Global Underground CD.
8. Tell us something about yourself that might surprise people?
I have two amazing little boys called Louis and Harry!
9. Which producers in your opinion get consistently overlooked?
There are a massive amount of really talented producers out there and with so many great labels and djs and such good technology there is no better time to get themselves heard. If you're good enough you won't get overlooked.
10. Which producers consistently inspire you? And where else does your inspiration come from?
Cid Inc can do no wrong for me and Guy J always delivers the magic. Dmitry Molosh is on fire at the moment too…but again the list could go on forever! I can find inspiration in even the smallest snippets of music too.
11. There are countless producers out there trying to find their way and create their own unique sound, what advice do you have for them?
I think that if you have talent and really want to succeed half the battle is won. Don't be afraid to use your favourite artists tracks to reference in your daw. And don't get stuck in the loop- as soon as something promising appears, get arranging!
12. If the final DJ/live set of your career was next week what would your last track be?
Hallucinogen – L.S.D. Gets me everytime!
'Lost In The Rush EP' is out now on Mirabilis Records, you can purchase the release: here