The 127th release on Tash's Movement Recordings welcomes Tuxedo back to the label for a brand new EP.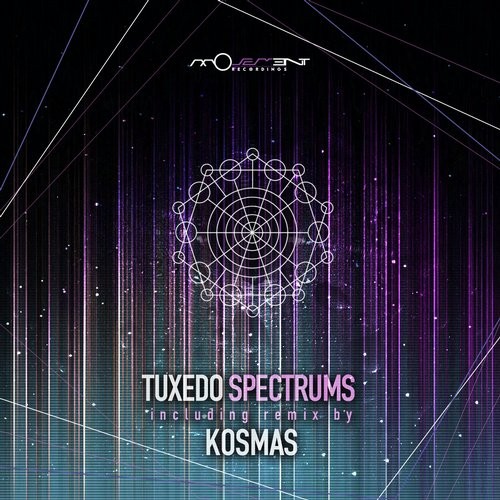 The Polish artist and Electronic Tree label boss has become an integral part of the Greek's imprint artist roster. A deep and contemporary approach has seen Tuxedo find favour with both Hernan Cattaneo and Guy J over the last year and a bevy of forthcoming projects hold much promise. Here he presents his latest EP entitled 'Spectrums' alongside a remix from Kosmas. 
The release begins with the title track and finds Tuxedo crafting a deep and mystical creation. Backed by chunky bass stabs the groove is immediately appealing while clusters of claps and fuzzy electronics pierce the air. Soft atmospheric swells and dusty sweeps cast a late night vibe before a bubbly lead theme fades to the forefront and initiates the main break. An underlying drum line slowly builds tension while the hypnotic narrative continues to dazzle the senses. It carries on into the third act as each percussive piece gets tacked back on to the groove, making for a smooth yet exhilarating finish and a great start to the EP. 
The second offering 'Abailar' goes deeper and soulful with distinctive vocals hooks and bulbous bass tones. Tuxedo has long had a pendant for crafting wondrous melodies and although quite subversive they always seem to hit the right emotional buttons. 'Abailar' accomplishes that and so much more with its smooth flowing lines and silky smooth transitions. It's another late night stunner from the Polish artist and a great complement to the title cut 'Spectrums'. 
The third and final original on the EP 'Prisma' comes in a bit tougher and more techno inspired. It's titanium kicks and aquatic melodies are immediately compelling while a smooth textural drift slowly descends over the piece. A spacious foundation makes it perfectly dialled for the dance floor while clusters of beats add a wonderful funk to the groove. Poignant lead lines then take the track into a short and moderately wonky break, perfectly setting up a goosebump inducing conclusion. 
The lone interpretation of 'Prisma' is provided by Kosmas who is making his eighth appearance on Movement Recordings. Much like Tuxedo the Greek born producer has been an integral part of the long standing Greek imprint. Now based in Mexico, Kosmas' deep grooves have been showcased on Get Physical, Sudbeat and Clouds Above. For his 'Prisma' interpretation Kosmas has taken the tougher, techno inspired original into deeper territory with warm bass swells and delicate themes. It's effortless glide and late night appeal is irresistible, while a twisty lead line tantalizes the senses every step of the way. Acid-like hooks add a rhythmic flair all through a wondrous third act putting a wonderful cap on both the track and EP. Another stunning release from Tash's Movement Recordings that's not to be missed!