The 324th episode of our 12 Questions segment features producer Clameres.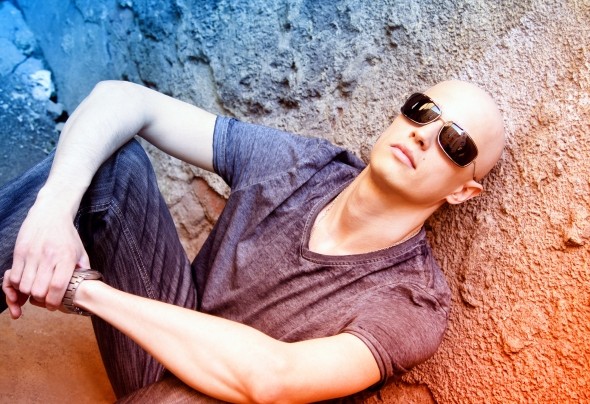 1. How old are you, where are you living and how long have you been producing and Djing?
I am 31 years old and live near Korolyov. It's a city near Moscow. I was started create my own music about 10 years ago. But of course much later I got some nice results. The same situation in the Djing.
2. Where do your musical roots lie, what are your first memories of electronic music and when did you know you wanted to pursue it seriously? Are there any particular productions or artists from the past that really made you think to yourself 'this is what I want to do."
It was long long time ago. I think I was 12 years old only. My friend gave me the cassette of electronic music. Don't remember the name of this one, but it was a Rave cassette something like a Rave compilation. I listened to this and was shocked! it was so fresh and new for me!.. I was immediately interested and got carried away. And then of course I found many great electronic artists like Robert Miles, Prodigy etc. They was inspired me for sure!
3. How difficult was learning to produce for you in the beginning? Did you take any Audio Engineering programs or production courses to help you out or are you pretty much self taught? And did anyone give any advice early on that really helped?
It was not so easy. It's true. But also it was really interesting. When I was started learn software music theory, in the Internet there was no information about music creating process: how to work with DAWs, synthesizers, how to mixing or mastering the tracks etc! Now all this things is plenty, even too much! I'm self-taught. Listening to other professional tracks.I taught myself that I could. And I did not regret it, this is my experience! And I appreciate those times!
4. What parts of the production process do you find the most difficult and what comes easiest for you? When you do hit a creative block what helps you through it?
Depends on the situation! I always prefer to start the tracks or remixes with the "Empty Project" file. I don't have a templates! Prefer to have each track sounded interesting and unique. Don't want that it was similar to the previous track. So once again – depends on the situation! I prefer to create my own synth sounds. And it is sometimes difficult to create the right Pad for the tune. Other times, it's easy, but there are difficulties with the bass or Sequence. Sometimes it so happens that the track just flows out of you, but after day or two it gets hard again. I'm always unpredictable and it's interesting!
5. What's a normal day like for you? Do you have a job outside of electronic music? And what do you like to do when you're not working on music?
I am a professional artist. Really! And it is my main work. I am working 10 years in one big and good Moscow Theatre. Also I am creating music for the theatrical performances. So my day is always busy and full. And of course when I am not in the studio or theatre I am with my family. But of course music – is a big part in my life.
6. Apart from electronic music what other genres do you listen to and who are your favourite artists outside of electronic? and do these genres or artists have a direct effect on your own productions?
I really like Rock music. And when I was in school, I was listening to Russian rock. Learned to play the guitar & wrote my own songs with my own lyric. So I think of course this things had an impact for sure. And of course I simple love classical music! I think it's really awesome part in my life! I believe that everything we hear should be used in creating the music! Not repeat the bad things which you heard and try to analize the good things. You never know what could come.
7. What was the first and last physical (CD, Vinyl, Cassette etc) piece of music you bought?
The first one was Robert Miles on CD and the last was Pink Floyd on Vinyl (really loved them and got small collection)
8. Tell us something about yourself that might surprise people?
Probably I am already answered to this question. So many people always surprised and do not believe that I am a professional actor who works in theatre and plays a major roles. I don't know how I manage to combine it with the music. All require a large amount of time. But I am happy that I can do these things.
9. Which producers in your opinion get consistently overlooked?
It's difficult to answer. I believe that a good composer has his own audience! And sooner or later he finds as many listeners as necessary.
10. Which producers consistently inspire you? And where else does your inspiration come from?
At the last two years I am really concentrate my forces in the true underground scene. So I got inspiration from guys like: Sasha, Guy J, Henry Size etc. But also the classical composers like: Bach, Mozart, Chopin, Debussy etc.
11. There are countless producers out there trying to find their way and create their own unique sound, what advice do you have for them?
Stay true to yourself and your soul! You need to do what you want and love! Try to experiment and always listen only the good music! Сontinue to explore and learn! It's so interesting!
12. If the final DJ/live set of your career was next week what would your last track be?
Maybe it's crazy but I think that it will be a classical track! Something like: Ravel – "Pavane pour une infante défunte" or Pyotr Ilyich Tchaikovsky – Andante Cantabile from Symphony No. 5
Follow Clameres
www.soundcloud.com/clameres
www.facebook.com/clameres
www.twitter.com/clameres
'Cations / Imagination' is out now on Keep Thinking, you can purchase the release: here