The 343rd episode of our 12 Questions segment features producer Soluna.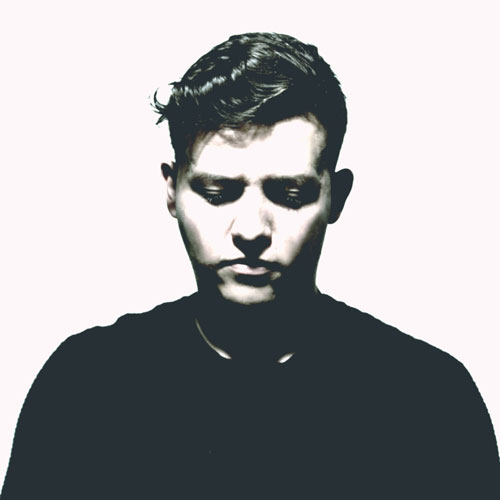 1. How old are you, where are you living and how long have you been producing and Djing?
I'm 23 years old and i live in Medellín, the second largest city of Colombia. I began producing music at 15 and I'm Djing about 2 years ago. I always have been more focused on producing than Djing
2. Where do your musical roots lie, what are your first memories of electronic music and when did you know you wanted to pursue it seriously? Are there any particular productions or artists from the past that really made you think to yourself 'this is what I want to do."
I had my first contact with electronic music when i was 8 years old. Mom gave a Trance Music CD called "After Party 4" which contains so many memorable  tracks that actually djs still playing them on their sets. Was something different for me  because my family use to listen Latin American music and some Rock.
Actually I still not knowing why Mom gave me that CD but there is a certain thing.. I never will regret  have listened that CD because I realized electronic music was another world that I would love joining to it.
3. How difficult was learning to produce for you in the beginning? Did you take any Audio Engineering programs or production courses to help you out or are you pretty much self taught? And did anyone give any advice early on that really helped?
I didn't know how electronic music was made, a friend of mine just told me he wanted to show me something nice that I would like it. He showed me FL Studio, I picked some sounds and vsts and took that daw to my home.
Was difficult because I didn't have so many bases on music, I just wanted to try. My improvement has been just an essay and mistake process.
i try to learn by my own, but there was a phase of my producer career that I needed to know about mixing and mastering. The creative part you already have, but there are other tips that someone more experienced could help you out.
I met Leo Guerrero, a great friend of mine and a good trance producer. He gave me classes about mixing and mastering.  Independent how experienced you are, there will be difficulties and obstacles in music. The crowd is becoming more exigent and you are not only will need to know about techniques, you will have to know about creativity and propose different ideas for the crowd ears.
4. What parts of the production process do you find the most difficult and what comes easiest for you? When you do hit a creative block what helps you through it?
it's funny but i always have difficulties with the intros, first of all i try to focus on the main idea of the track, breakdowns and drops. Always I dedicate a big part of my producing time in these parts, and when return to the intro I see it more complex than the others.
i have difficulties creating atmospheres or a good ambientation of the tracks ( pads, reverberations ), but I think every track that I make, I see some improvements in these aspects
The percussions always allow me to build a better creative block, it gives me more dynamism to my tracks and a better way to combine with some melodies and arps.
5. What's a normal day like for you? Do you have a job outside of electronic music? And what do you like to do when you're not working on music?
i work in Customer Service department from a worldwide company from Monday to Friday. I love playing soccer, so I try to spend my free time doing some sports.
When I feel relaxed I try to sit and make some beats, also i love studying languages, actually i know Portuguese, English and a little of French. I don't like watching TV so much, I did Business Management, so I like to sit in my computer and search marketing trends, read economic articles and many material that allow me to keep updated about the business field.
6. Apart from electronic music what other genres do you listen to and who are your favourite artists outside of electronic? and do these genres or artists have a direct effect on your own productions?
i grew up with so many Latin sounds like salsa, reggaeton and Colombian sounds like cumbia and porros. I love listening ethnic music for different countries but actually I'm very influenced with Brazilian culture, so every day I'm listening samba sounds, bossa nova and many genres from Brazil. Is very funny when you find different sounds and they give you ideas for your music in terms of percussionists combinations and melodies that combining with your sound you could create a better idea. I have been a big fan of Gorillaz and Linkin Park , I think they have created a unique style through their music career.
7. What was the first and last physical (CD, Vinyl, Cassette etc)  piece of music you bought?
I bought Demon Days from Gorillaz and Elements of Life of Tiesto the same day. The last album that i bought was Banda Sonora of Andres Cepeda, a very talented Colombian artist.
8. Tell us something about yourself that might surprise people?
People use to talk that I'm half Brazilian and half  Colombian because soccer and influences of Brazilian culture in my life
9. Which producers in your opinion get consistently overlooked?
I really like  Jos & Eli music, they are always proposing a musical journey through their tracks. Their music have really nice synths and a  nice dark feeling. I love it
10. Which producers consistently inspire you? And where else does your inspiration come from?
Actually I have 3 inspirations fonts when I do music
First of all is my family, they have been my engine all over my years and have supported me in a good way. Sadly my dad passed away in January this year, so I try to think on him when I'm doing music, and mom who is always with me and give me advices about life.
Second is the crowd, I usually try to imagine what would be the reaction of the people if i put certain sound or melody.
Musical inspiration, I admire the work of Guy J, Henry Saiz and Will Atkinson as producers.
11. There are countless producers out there trying to find their way and create their own unique sound, what advice do you have for them?
Be open minded about music, don't stay in a unique music genre. There are a lot of sounds that have not been applied on Electronic Music, is just trying to take a synth, a drum, basses and other sounds and innovate them, someone will like them.
Designing sounds is not that easy and take a lot of time trying to create something nice, clean and powerful. I recommend be patient, dedicate a big part of your time trying to create something, new and different, people will remember and recognize your sound and that will be so satisfying.
12. If the final DJ/live set of your career was next week what would your last track be?
Yahel & Eyal Barkan – Voyage
'You' is out now on ICONYC, you can purchase the release: here