With Greg Tomaz having new music out this week on Juicebox Music we catch up with him for the latest episode of 12 Questions.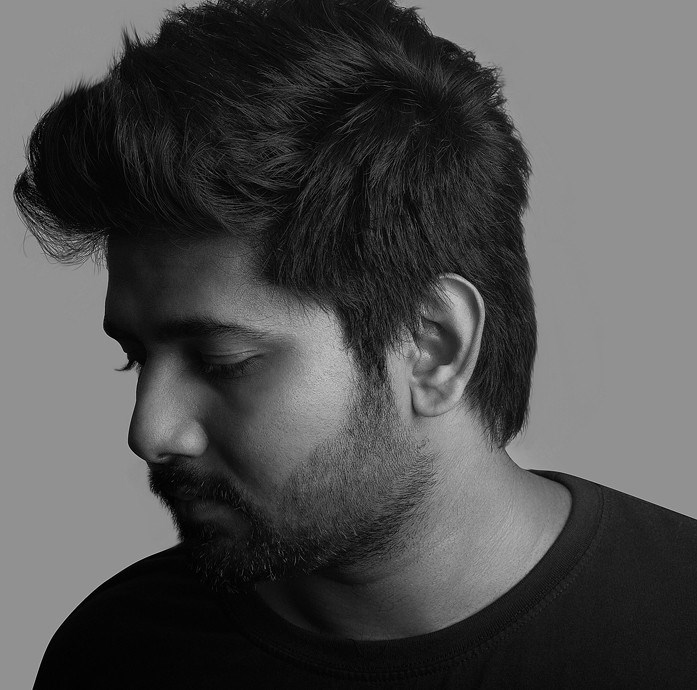 1. How old are you, where are you living and how long have you been producing and Djing?
Before I begin, I want to thank Change Underground for having me here. At the expense of sounding old, I have to tell that I turn 31 yrs in a few days. I hail from Cochin, India but I am presently settled in Bangalore, India. Though I began DJing way back in 2005, I found my niche in producing only 4 years back.
2. Where do your musical roots lie, what are your first memories of electronic music and when did you know you wanted to pursue it seriously? Are there any particular productions or artists from the past that really made you think to yourself 'this is what I want to do."
The hip hop culture was at its pinnacle when I was a teen, with me being completely fascinated by turntablists like Qbert, Mix Master Mike and Rob swift. I tutored myself into making beats that had an hip hop undertone to them. I guess that was a phase but one that made me realize that I could produce.
My tryst with Electronic Music was through the works of Prodigy, Kraftwerk and Robert Miles but it were tracks like Moonchild – V.O.A.T. (Original Mix), Danny Tenaglia – Elements (The Chant) and Deepsky – Stargazer (Original Mix), to name a few that got me really interested. I got myself an internet connection, bought the required basic software and tried my hand in DJing and Producing. It changed my life and shaped my career.
3. How difficult was learning to produce for you in the beginning? Did you take any Audio Engineering programs or production courses to help you out or are you pretty much self taught? And did anyone give any advice early on that really helped?
Learning production was no were close to easy. I had a computer and FL studio, but it took me a while before I could figure out how to get on with it. Audio Engineering and other such courses were definitely a good option but I found tips on the internet, read articles, found quality tutorials on Youtube, upgraded to Ableton, made like minded friends and tutored myself into producing. I think if you are serious about something and stick to it with your full interest and intellect, it lets you understand and learn it better. I guess that's how I got here.
4. What parts of the production process do you find the most difficult and what comes easiest for you? When you do hit a creative block what helps you through it?
Sometimes converting my ideas into sounds and arranging them to form a proper track comes easy to me. But getting the track to sound just as I envisioned, is the hardest part. Every day and every musical endeavour throws before me hurdles that I must overcome and I guess thats the same for everyone. That is how one learns.
Artists are prone to sudden blocks and when this happens, I take a break, catch on some reading and try to take it easy. I am lucky when it comes to friends, who have been supportive and helpful. I sometimes travel to refresh my senses.
5. What's a normal day like for you? Do you have a job outside of electronic music? And what do you like to do when you're not working on music?
I am a night person and all my tracks have been shaped in the night. Each day is like a preparation for the night to come, finding inspiration, setting the right mood and when the city sleeps, I settle down to produce. I recently joined as Assistant Manager and A&R for Juicebox Music, which is the brain child of Praveen Achary, who has been a mentor and a dear friend.
When I am not occupied with music or work, I catch up on some reading, visit friends and if I am plain lazy, I Netflix. Recently I discovered that I could cook without putting lives in danger.
6. Apart from electronic music what other genres do you listen to and who are your favourite artists outside of electronic? and do these genres or artists have a direct effect on your own productions?
My liking for Hip Hop died eventually but my love for Psychedelic Rock has been as solid as it was back then. Bands like 'Blue Cheer' and 'Grateful Dead' are my all time favorites.
7. What was the first and last physical (CD, Vinyl, Cassette etc)  piece of music you bought?
The First ever record I bought was 'The Low End Theory A Tribe Called Quest (1991)' and the last one was 'Pink Floyd – The endless river (2014)'. I haven't bought any physical records for a long time I guess.
8. Tell us something about yourself that might surprise people?
I like surreal art, movies and books. I am a huge fan of works done by Rene Magritte, Alejandro jodorowsky and Andrei Tarkovsky.
9. Which producers in your opinion get consistently overlooked?
It is a proud moment to see the artists from our sub continent take over the international scene. Praveen Achary, Shft, Kohra, SEQU3L, Color Ray, Weird Sounding Dude and Aman Anand from India have been rendering some beautiful music. However I don't believe anyone is overlooked. When the credit is due, one surely gets it. There are many more artists who have been producing quality tracks in other genres.
10. Which producers consistently inspire you? And where else does your inspiration come from?
Music Producers like Brian Cid, Robert R. Hardy, Tale Of Us, Third Son, MUUI, Nicolas Rada, Marc Poppcke and Chicola, have been a constant inspiration. Also Khen's new album is just amazing. I have been playing their tracks in my gigs and mixes.
Inspiration can sometimes be found even in ordinary things like a random conversation, a memory and even a half baked idea . My surroundings have a huge impact on my work and my inspiration culminates from it.
11. There are countless producers out there trying to find their way and create their own unique sound, what advice do you have for them?
Might sound cliche, but patience is truly the key. You cannot give up on a track because a block suddenly appears. If a track demands a lifetime, you give that to it.
12. If the final DJ/live set of your career was next week what would your last track be?
Without a doubt 'Orbital – Nothing Left [Breeder Remix]'.
'Alchemic Substance' is out now on Juicebox Music, you can purchase the release: here