The latest release on ICONYC finds Paul Hazendonk and Noraj Cue presenting a brand new single entitled 'Ten Times'.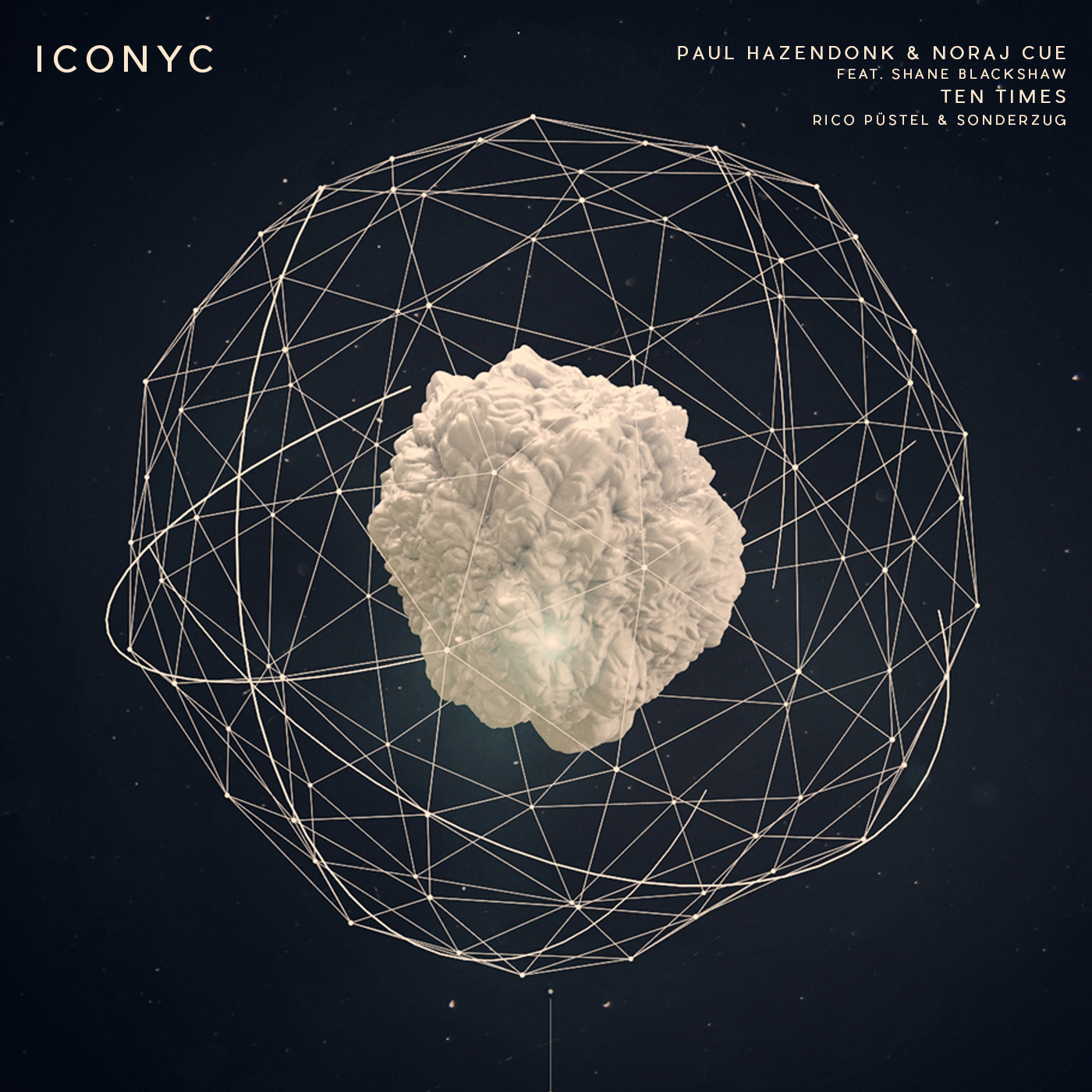 The Dutch duo have been frequent studio partner in recent years with Noraj making contributions to Paul's 'Adapt' LP and also joint releases on Crossfrontier Audio and Proton Music. Now making their collaborative debut on ICONYC Paul and Noraj present their latest studio creation 'Ten Times' feat. Shane Blackshaw alongside remixes from Rico Puestel and Sonderzug. 
When Paul and Noraj get together in the studio magic seems to happen and 'Ten Times' might be one of their most distinctive and club friendly records to date. From its funky low end to memorable vocal elements and quirky, old school acid lines there is a lot to like here. A wonky lead theme carries the most weight howeverand plays off the acid line and vocals wonderfully. A definite dance floor killer from Paul and Noraj.
The interpretations on the release all bring something unique and complementary as well beginning with Rico Puestel. The German artist and SOSO Records resident makes his ICONYC debut in style with two excellent interpretations. The first strips things back a touch while reshaping the vocal elements into something more hypnotic and quite beautiful. A spacey lead lifts the proceedings higher before the modular storyboard peaks for a moment of brightness. Rico's second version the 'Ten Times' interpretation again works the vocal in a unique and hook heavy way before luminous chord stabs and orchestral motifs bring a grandiose feel. They're both stunning interpretations and two of my favourite pieces to be released on ICONYC to date.
The release concludes with Soulkraft boss Sonderzug returning to label following the release of his stunning debut LP 'Who Am I'. Always looking to bring something unique and fresh to each project Sonderzug takes 'Ten Times' into tough, driving territory while still maintaining some great emotive qualities. While big and beefy at its core the chord changes and vocal work some harmonic magic together for a goose bump worthy first act, before a stripped down second act and tense main break brings all the elements together for one final sonic rush. Great remix from Sonderzug and another great offering from John Johnson's ICONYC imprint. Don't miss it.