With Voiceless having new music out this week on One Of A Kind we catch up with him for the latest episode of 12 Questions.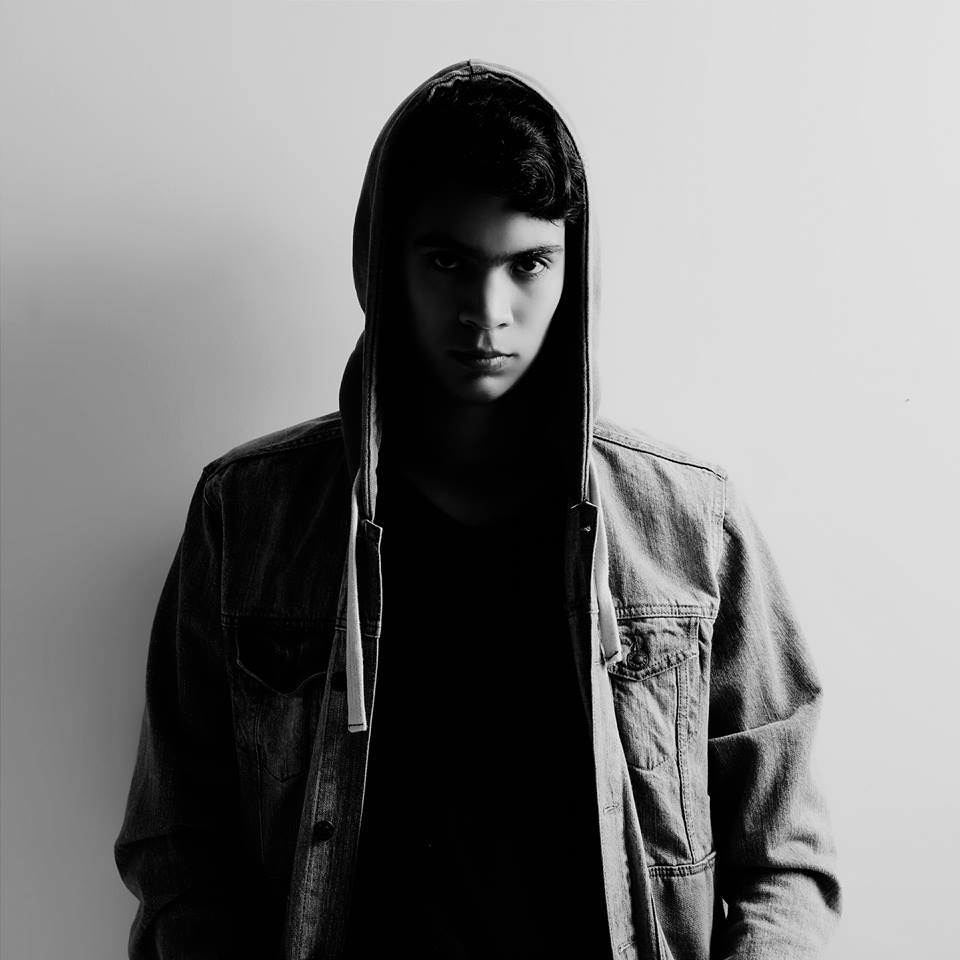 1. How old are you, where are you living and how long have you been producing and Djing?
I'm 21 years old from Panama City, Panamá and still living there. I started my first steps in producing from around 2009, and djing since 2012.
2. Where do your musical roots lie, what are your first memories of electronic music and when did you know you wanted to pursue it seriously? Are there any particular productions or artists from the past that really made you think to yourself 'this is what I want to do."
I always like to set my musical roots in disco and funk music, that's what I grew up listening to and also a bit of latin music has influenced, both sides helped me have a bit of groove in my tracks. The firsts memories of electronic music goes back to 2005 or so with the typical eurodance music, but I started listening specific genres like progressive house and trance from 2006. I decided to take it seriously after knowing about Sasha, John Digweed, and Deamau5; great progressive house influence and more when I saw their live setup, and that's when I knew this is what I wanted, but it wasn't until 2010 when I decided I was doing it seriously.
3. How difficult was learning to produce for you in the beginning? Did you take any Audio Engineering programs or production courses to help you out or are you pretty much self taught? And did anyone give any advice early on that really helped?
I started producing and mixing all self taught, every once in a while I was checking tutorials on how to do "that" or hos to "that other thing", and another bit was pure experimentation. It was really difficult during the first years without help, but as I started learning more from videos and experimentation it gets a bit easier when talking about some technical stuff.
4. What parts of the production process do you find the most difficult and what comes easiest for you? When you do hit a creative block what helps you through it?
The most difficult thing I would say the arrangement, because I tend to be perfectionist and I want to have small details changing over the course of the track, but sometimes it doesn't get the right way (I want) and it could be a headache at the end of the day. The easiest can vary from starting to add the main elements, and developing the main idea; if it's a good idea it will stay, if not I'll probably delete it, so for me it's easier to decide it. When having a creative block the best thing is to leave the work for a bit and go take a walk, read a book, watch a movie, maybe even eat something different, so when you come back to the project you have fresh ideas.
5. What's a normal day like for you? Do you have a job outside of electronic music? And what do you like to do when you're not working on music?
Outside working on music, I'll probably studying as I'm still in college. I like to go to parties, even more if it's a underground party to get fresh ideas. Or just go out to cinemas, parks, or just stay at home and watch Netflix 🙂
6. Apart from electronic music what other genres do you listen to and who are your favorite artists outside of electronic? and do these genres or artists have a direct effect on your own productions?
I'm a very open minded and I like to say that I like a big amount of genres, if it's good music then I'll like it. But being more specific, I like Indie/Alternative, Hard Rock, Industrial Metal, Jazz music and so on. My favorite artists outside the electronic music spectrum I could name: Hans Zimmer, Cliff Lin, Adna, Ben Howard, Hozier, Rammstein, Nine Inch Nails, to name a few.
7. What was the first and last physical (CD, Vinyl, Cassette, etc) piece of music you bought?
The first one was a CD of Samba music, and the last one was CD with orchestral guitar music. But that was a long long time ago.
8. Tell us something about yourself that might surprise people?
I think the most surprising when people hear about me is the age, with 21 right now, and started around 7-8 years ago, I started producing with 13-14 years old 🙂
9. Which producers in your opinion get consistently overlooked?
One of the most creative and technically complex producers I've heard and seen is Rival Consoles, his way to work the ambiental sounds is so amazing, his compositions are so rich in sounds and textures, and I don't think he is recognized enough.
10. Which producers consistently inspire you? And where else does your inspiration come from?
Producers that always inspire me are Sasha, Guy J, Guy Mantzur, Chicola, Henry Saiz, Brian Cid, Luca Bacchetti, just to name some part of my big list of producers that inspire me. Inspiration can come from anywhere, a party, a movie, a walk in a park, a trip, a book, literally anywhere; just free your mind, and let it hit you and you'll see
11. There are countless producers out there trying to find their way and create their own unique sound, what advice do you have for them?
Don't stress yourself. In the beginning it's really hard and sometimes you'll want to quit and give up, but you need to keep going. Get to production forums and post your doubts there. But don't give up, don't let stress take over you. This production world requires dedication, so just keep going.
12. If the final DJ/live set of your career was next week what would your last track be?
My final track could be Hans Zimmer – "Who are the Roma?", an amazing deep melodic song, just like my sets, so I thing that's the best ending track ever.
'Divergence' is out now on One Of A Kind, you can purchase the release: here