The latest release on Tash's Movement Recordings finds Simos Tagias curating the label's latest VA collection.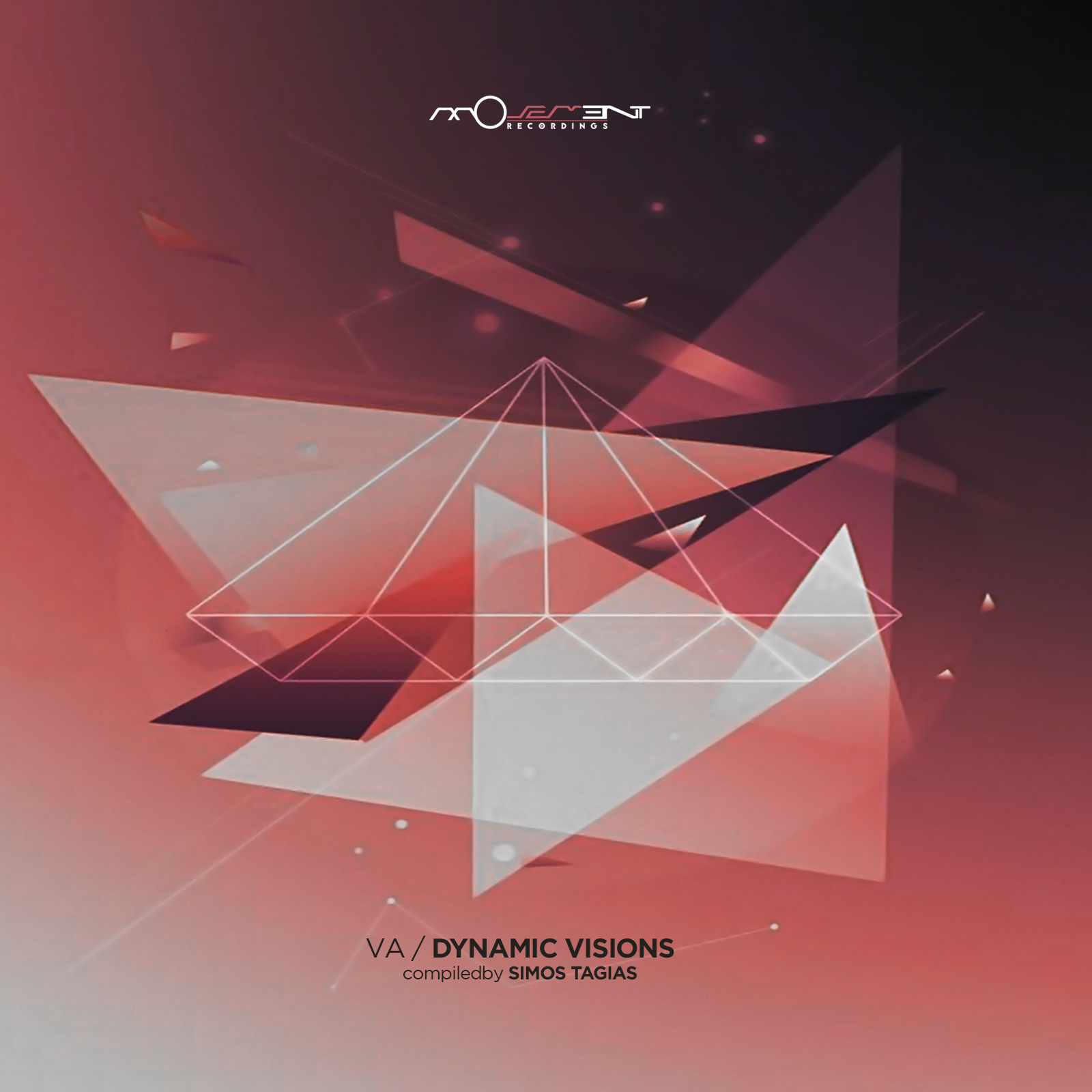 Entitled 'Dynamic Visions', the compilation explores all corners of the electronic underground with the Greek artist's keen dance floor sensibility being at a premium. Featured on the collection are (in order of appearance): Pablo German, Bobby Deep, Dio S, George X, Gvozdini, AudioStorm, Berni Turletti, Nicolas F, Ale Russo, Federico Santorsola, Emi Galvan and Stergios Sigma.
The release begins with Pablo German making his label debut. The Argentinean artist presents his strongest work to date with the mystical 'About Street'. The deep, sultry groove sets a great mood early as cross-cultural motifs and tribalistic drums take you on a gorgeous eight minute journey. Next up Bobby Deep returns to the label for his fourth appearance following a remix of Dar and Dor's 'Good Voyage' from May of 2014. A veteran in the Greek underground Bobby's deep, timeless take on house and techno shines through on his contribution here 'Egopunk'. Dubby rhythms, mysterious vocal elements and a smooth late night groove make this a sure fire dance floor burner. Also making up part of Greece's talent rich scene Dio S and George X contribute their first ever collaboration entitled 'Cascade'. Built around a driving, energetic core the piece is highlighted by rugged bass stabs, cascading themes and ethereal vocals. A dramatic break ups the tension before a stunning drop brings waves of emotion through warm pads and soulful wails.
Next up Gvozdini makes his much anticipated Movement Recordings debut with 'Even Angels Die'. Fresh off an appearance on Cid Inc's Replug Records the Ukrainian artist continues his strong run with an epic slice of progressive house. Geared for peak time play, it's charged rhythms, wonky tones and near two minute break is sure to provide many memorable club moments in the months ahead. Movement Recordings artist AudioStorm is next with 'New Beginning'. The Montenegrin producer delivered his 'God Signals' EP in April of this year and also boasts appearances on Hernan Cattaneo's Sudbeat Music. Here he presents his latest studio creation which goes into deep territory with amazing results. Mountainous slabs of bass rumble as luminous themes pan with hypnotic allure. Aptly coined it marks a deeper more melodious direction for AudioStorm who continues to broaden his sonic palette. Berni Turletti and Nicolas F are next and present their debut collaborative effort entitled 'Kuxtal'. The Argentinean duo craft a deep and soulful piece with dense atmospheres and spiritual themes. It's chunky groove is perfectly dialed in the for club play while a strong combination of melody and atmosphere ultimately seal it's brilliance.
Also making their label debut is Ale Russo and Federico Santorsola who present their first ever collaboration entitled 'Clout'. From it's tough yet mesmerizing beginnings the Argentinean duo bring a wealth of ethereal synth hooks and dynamic drum fills into their ominous storyboard. A stripped down second act takes you further into the cosmos before a calculated build begins the exhilarating journey home. Staying in Argentina the next selection finds Emi Galvan making his much anticipated Movement Recordings debut. Quite diverse in his approach, 'Distorsion' comes in techno inspired with its deliberate groove and spiralling synth themes. Perhaps the largest offering on the release its a definite for peak time play and surely one of Emi's biggest productions to date. The release concludes by going back to Greece with Stergios Sigma who is making his return to the label after compiling the 'Re:Born' collection alongside Mike T. His contribution here 'Ode to Pain' is his first official production for the label however and what a beauty it is. Dark and ominous at the outset, it's melancholic themes and soft tonal designs soon tantalize the mind before several timely drops shift the energy further into the darkness. A deeply brooding piece from Stergios which rounds out the collection on a strong note. As Movement Recordings moves forward into 2017 the label continues to expand its sonic horizons while discovering new and exciting talent. Highly Recommended.