The 147th release on Suffused Music welcomes Andrez back to the label for a brand new single.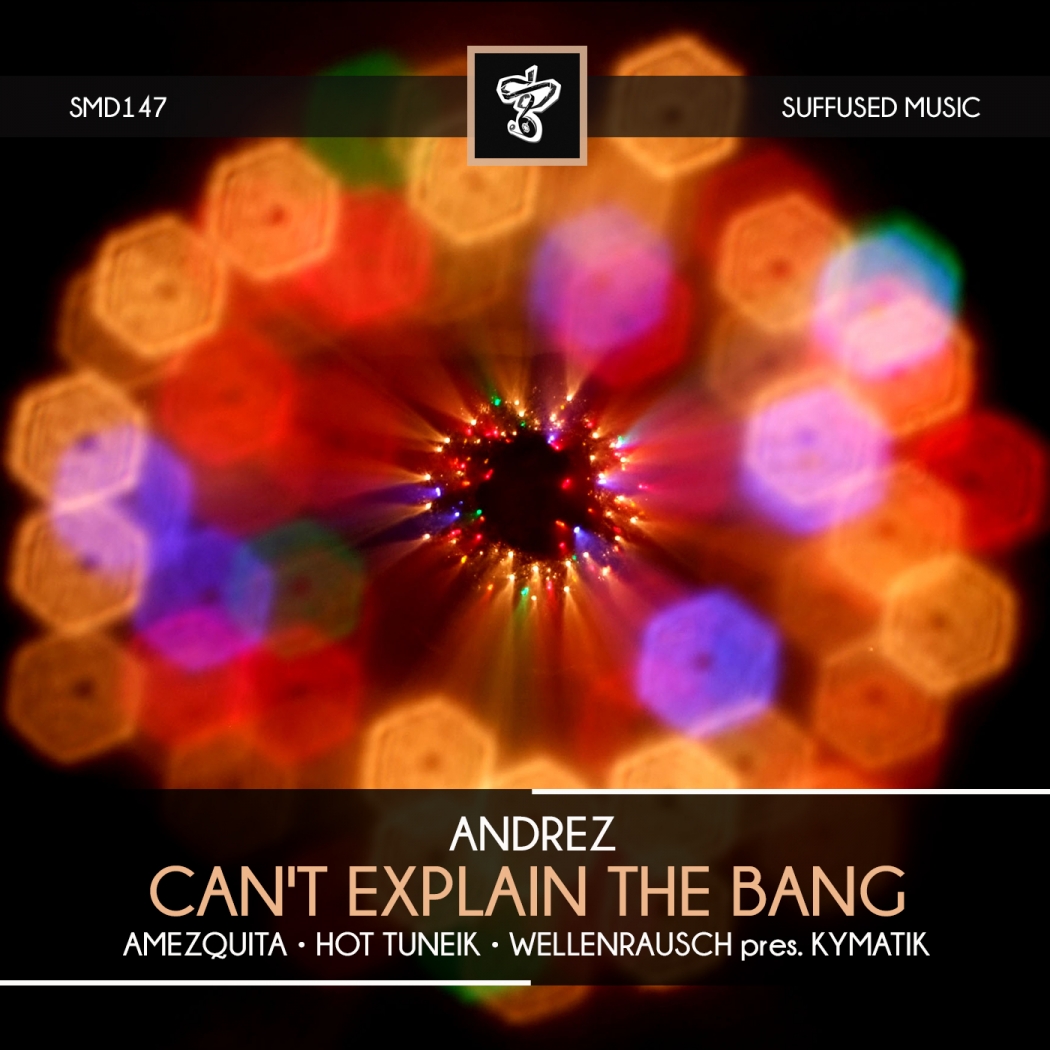 The Bulgarian artist is making his sixth appearance on the Lithuanian imprint which follows his remix of Alfonso Muchacho's 'Neptune' from November of last year. Hugely prolific in the early stages of his career Andrez owns a discography with just under 200 credits while also recording under his Third Personality alias as well. A quieter 2016 has made new music from the Bulgarian all the more anticipated and his latest entitled 'Can't Explain the Bang' comes at precisely the right time.
Beginning with a tough kick and mysterious vocal samples the allure of the track immediately draws you in. Waves of wobbly bass bring a hypnotic flair as dark drums slowly encompass the framework. Gaseous stabs light up the atmosphere as cymbal rides push the momentum into the break. Perhaps a highlight, the tracks centrepiece slowly strips to a wall of white noise leaving just a solemn pad as the groove begins to rumble off in the distance. Years behind the decks have given Andrez that distinct dance floor vision which a moment of silence and killer drop proves in spades. Massive work from one of Bulgaria's finest talents.
A star studded remixer cast only adds to the tracks brilliance with Amezquita, Hot TuneiK and Wellenrausch all turning in superb renditions. First up Colombian artist Amezquita makes his second appearance on the label and puts his own unique twist on the track with a slightly deeper appeal. Clever beat patterns and pulsating bass tones give the piece an elusive cadence before a short break brings in a band of growling synths. A touch cinematic, the tracks second act proves both striking and emotive with broken beats, melancholic pads and reprocessed vocals leading to an uplifting conclusion. Brilliant remix from Amezquita.
The second interpretation is provided by one of Mexico's fastest rising stars Hot TuneiK who makes his debut on the label. The Hookah Records boss takes the track into deeper territory with great results. Hot TuneiK has been noted for his distinctive design before and well tailored percussion and perfectly contoured bass tones show that once again. Much dubbier than the previous two versions it works on a more subversive level and a well crafted break sets up a third act where those distinctive bass tones really shine. Gorgeous remix from Hot TuneiK.
Closing the release out are the much loved Wellenrausch duo who return for their second appearance on Suffused Music. The Berlin based pair recently remixed 'Changes Fast' by Tim Robert which was recognised by Beatport with a banner feature in the progressive house section. Their sound which sits somewhere between deep trance and progressive house remains one of the most unique hybrids in the underground and they've proven that once again with a stellar interpretation of 'Can't Explain the Bang' to close the release out. It's chugging groove and mystical presence are irresistible as the piece begins. Waves of synths weave their way through the atmosphere developing a deep, meditative pulse before an emotive break delivers one of those magic moments you dream about as an electronic music fan. Its melancholic leanings, modern design and ultra smooth flow are out of this world and it would be hard to argue that's it's not the duo's career best work. A stellar end to another superb collection of music from Suffused Music. Highly Recommended.