The latest release on Superordinate Music finds the label revisiting AudioStorm's 'Monumental Architecture' for a new set of remixes.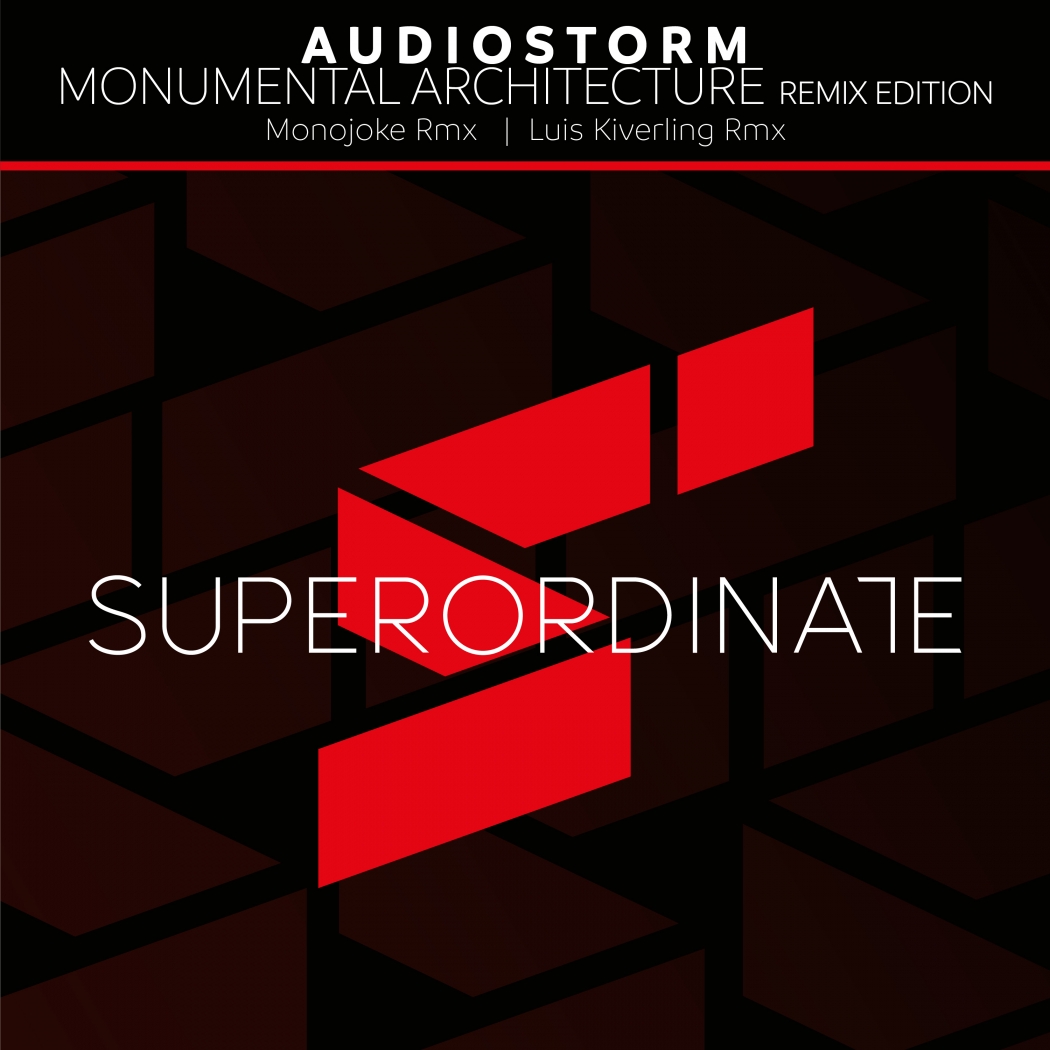 Originally released in April of 2016 it was the title and showcase piece on the Montenegrin artist's three track EP. Now almost a year later Superordinate invites Monojoke and Luis Kiverling to reinvent the track for 2017.
Hailing from Poland, Monojoke had a very successful 2016. His partnership with Tuxedo reached new heights, so much so that the duo eventually coined the Fluente alias for the project just prior to their debut on Hernan Cattaneo's Sudbeat Music. Monojoke's solo productions earned steady support from Guy J all throughout the year and his interpretation here once again sounds tailor made for his legendary sets. From it's heavy drum section to wavering synth lines and chugging groove it's perfectly dialled for the dance floor. The break brings both mystical and emotive moments with the former winning out in the end as a wave of white noise initiates a heady yet exhilarating conclusion. Another monster remix from Monojoke.
The second and final interpretation is provided by Luis Kiverling who is making his first appearance on Superordinate Music. The Argentinean artist and Varona label boss had a hugely successful 2016, highlighted by releases on 3rd Avenue and Stellar Fountain. Now presenting his much anticipated first production of 2017 Luis takes 'Monumental Architecture' into deep, rolling territory to round out the release. Thick slabs of bass ripple at the foundation, ultimately powering the piece forward as delicate motifs and bands of effects trail through the framework. Spacey lines come off both trippy and emotive making for a unique first act before a rhythmic break and energetic finale seals it's brilliance. Excellent remix from Luis who is definitely an artist to keep a close eye on as traditional progressive house continues it's resurgence in 2017. Two excellent interpretations here making for another solid offering from Superordinate Music. Don't miss it.