With Greenage having new music out now on Astrowave we catch up with him for the latest episode of 12 Questions.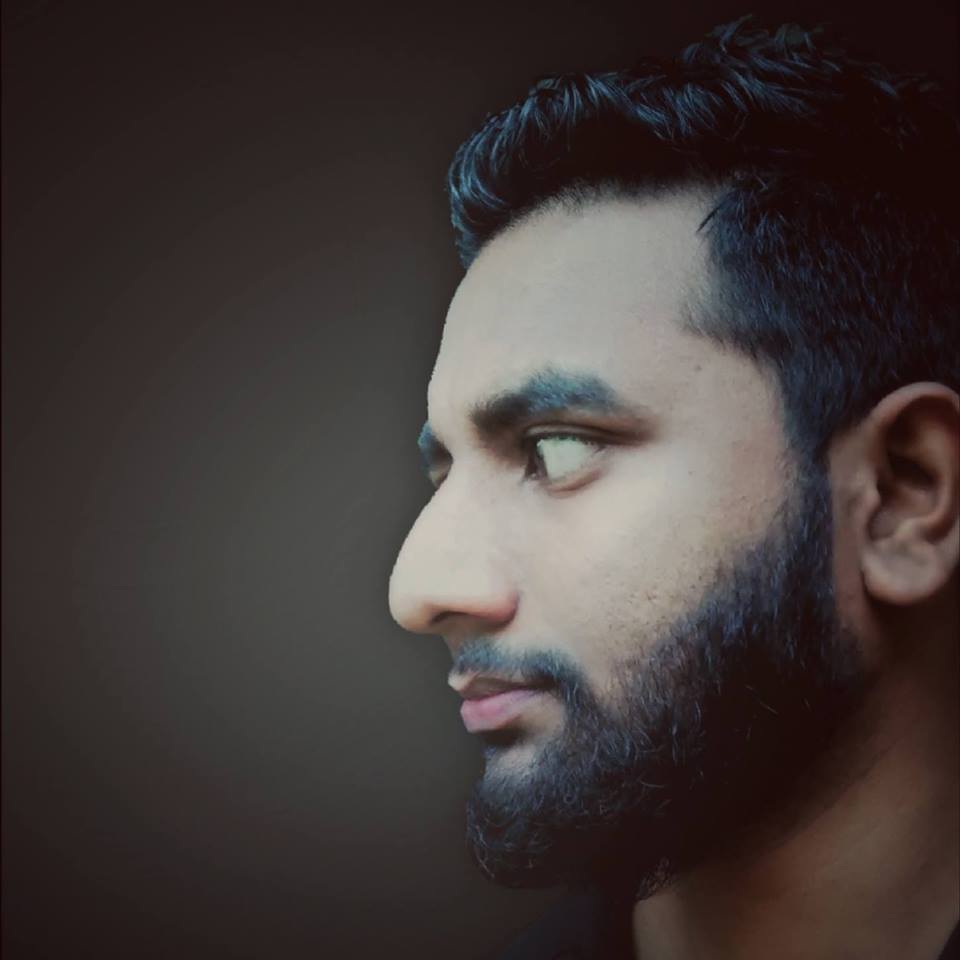 1. How old are you, where are you living and how long have you been producing and Djing?
First of all I would like to thank Mitch alexander and change underground for having me here. I am 26 years old , I live in Goa, India. I began djing just two years back but have been producing music for the past 6 years.
2. Where do your musical roots lie, what are your first memories of electronic music and when did you know you wanted to pursue it seriously? Are there any particular productions or artists from the past that really made you think to yourself 'this is what I want to do."
Goa being the origin of trance music., Goa Psy trance was the thing back then that made me get into electronic music when i was just 12 years old , but apart from Psy trance artist they were other artist who came to Goa and played various other genres like , electronica, ambient , chill out. seeing them perform with their own electronic instruments inspired me a lot and when I turned 18 years I thought that it was time for me to make my own music. My BPM dropped year by year as I grew interest for different styles. Then I found Progressive house and fell in love with it because it had everything in it that made me feel good. I started experimenting with melodic progressive in the beginning and later moved to the groovier hypnotic side of progressive.
Artist like Astral projection , Hallucinogen , Astrix , were some of my biggest influences in the past and their hypnotic and complex melodies caught my attention the most. I can also mention Pryda, Sasha and John Digweed, Hernan Cattaneo were my important pillars in my past.
3. How difficult was learning to produce for you in the beginning? Did you take any Audio Engineering programs or production courses to help you out or are you pretty much self taught? And did anyone give any advice early on that really helped?
With no help from anyone and support it was quite difficult learning production in the beginning, i had not done any audio engineering production courses and not having a decent studio setup made it lot more difficult .I didn't have Internet at home so I had to visit the local cyber cafes very often to watch some tutorials on the web and learn some basics in learning how to use the daw. the rest was just my ears..
4. What parts of the production process do you find the most difficult and what comes easiest for you? When you do hit a creative block what helps you through it?
The most difficult part for me is finding the right bass and melody, the easiest is preparing the arrangement which is quiet difficult at times but with patience and time everything falls in place very well.
if i can't finish a particular track i try to give it some time and move out from the studio , i spend time with nature and my land never fails to amaze me, i feel sometimes that i'm blessed to live here and it has a huge impact on my production.
5. What's a normal day like for you? Do you have a job outside of electronic music? And what do you like to do when you're not working on music?
My normal day is just as same like any other person going to work but instead of going to the office i go to my studio which is basically in my house :))) I had a job earlier as a technician to make circuit boards and fit electronic components for a startup company , But that wasn't my thing i did it just for the money so that I could buy some electronic instruments and the work environment there was bad for my health so I decided to quit and spend full time on music which I loved doing the most as they say do what makes you happy..
besides working on music i like spending time with family , sometimes helping my brother in his business who is also responsible for introducing me to electronic music when i was a kid, I also loving cooking some dishes, watch some classic old movies , go for long rides , watch sunsets by the beach, i do like catching up with friends and having a drink or two or maybe more ..:P
6. Apart from electronic music what other genres do you listen to and who are your favourite artists outside of electronic? and do these genres or artists have a direct effect on your own productions?
Apart from Electronic music i love to listen to old Classics from some of my dad's music collections such as Jimmy clif, Bob Marley , Boney M, Ub40 etc and lot of 80's music , I also have my own collection of music from Prem Joshua , Fragile State , series of Buddha bar compilations and many more.
7. What was the first and last physical (CD, Vinyl, Cassette etc) piece of music you bought?
I can't remember the first but the last was Dorisburg – Irrbloss
8. Tell us something about yourself that might surprise people?
Many people ask me if Grenage is my real name yes it is my real first name… it's Not made up… Greenage Fernandes is my real name. I got nothing to hide, some people where i live and few social media friends don't believe it because they never heard a name like this before so they think it's a made up name haha
9. Which producers in your opinion get consistently overlooked?
I don't think that any current artist are overlooked , if you make a good strong release and sign it to a label who has a good promo service rest everything falls in place and you get all the support you need if you make the right music, It just takes time and patience. I also get music from many producers who are not very well know and their music is really good but I've seen most of them grow over time.
10. Which producers consistently inspire you? And where else does your inspiration come from?
At present Guy J tops my list who inspires me the most ,his music has everything i need to fall in love with his unique sounds and top sets. Also Hernan Cattaneo , Sasha, Brian Cid , Cid inc, Guy Gerber , John digweed, Luca Bacchetti, Khen , Dorisburg , and not to forget our Indian artist Praveen Achary and Vinayaka who also inspire me.
My rest inspiration comes from where I live, its not always about electronic music which inspires me to make music. My land never fails to amaze me, small things around me inspire me the most it can be anything like feelings, nature, special moments at special places. when I work on a track I think of that special moment or place where I've been and based on that feelings and the elements around that place i begin to start working on the track.
I also get to listen to various other genres of music in Goa since it's a tourist destination it is open to all sorts of art and music , you get to meet people from all corners of the world, seeing all this gives me enough inspiration to work on my music.
11. There are countless producers out there trying to find their way and create their own unique sound, what advice do you have for them?
This is just the beginning for me. I am grateful for every step I take. so just be original and have patience, work hard and believe in yourself as we keep learning new everyday and it's a continuous process so don't be a prisoner of your own insecurities & fears. Let people judge you and say all sorts of things and you take that as a challenge. finding your own sound is one of the most difficult things so just experiment with different Vst /synths and you might find that perfect signature sound you've been looking for..
12. If the final DJ/live set of your career was next week what would your last track be?
I think it would be a track from me. I would definitely make a special track with lot of energy and emotions for that special moment.
'Eye of Sahara/Centuria Dreams' is out now on Astrowave, you can purchase the release: here