With Joe Miller having new music out this week on Manual Music we catch up with him for the latest episode of 12 Questions.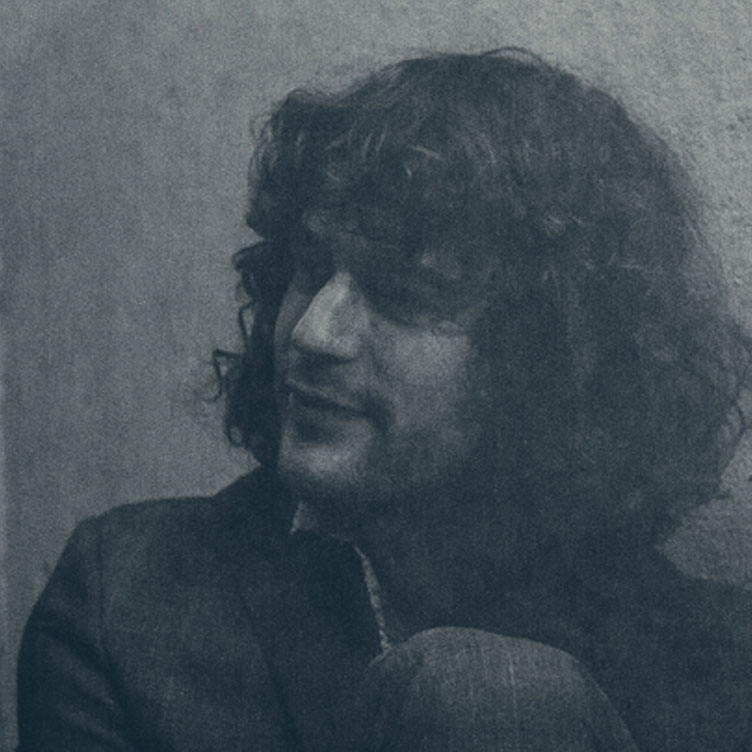 1. How old are you, where are you living and how long have you been producing and Djing?
I live in Melbourne, have been DJing nearly half my life, and I started having a serious go at producing a few years ago. If I were Pitt the Young, I would have already been Prime Minister for four years by now.
2. Where do your musical roots lie, what are your first memories of electronic music and when did you know you wanted to pursue it seriously? Are there any particular productions or artists from the past that really made you think to yourself 'this is what I want to do."
A lot of these roots come out in the new EP – "Nunthorpe Grove" is the name of the street where I grew up in York, and the main hook in the title track is the first lullaby I can remember, played backwards and tweaked in half a dozen ways.
In terms of electronic music, my brother was sharing his trance cassettes with me when I was about eleven. He also used to splice in bits from P.G. Wodehouse audiobooks onto those cassettes, so you'd have a Tomski track interspersed with an argument between Lord Emsworth and his gardener. It was very surreal.
3. How difficult was learning to produce for you in the beginning? Did you take any Audio Engineering programs or production courses to help you out or are you pretty much self taught? And did anyone give any advice early on that really helped?
I still find it incredibly hard! I grew up playing the piano and writing four-part arrangements, and always imagined that the technical aspects of production would be relatively easy. And of course you know that's not the case if you've ever tried making electronic music. I had a lesson with Jamie Stevens for some mixing advice recently, and he's big on reference tracks, so that's something I'm finding helpful. Not just for rough comparison – I mean to really dissect reference mixes, and even recreate finished tracks as an exercise. The flipside to that mentality is Brian Eno's reverence for the subconscious process – "Honor thy error as a hidden intention." There's this eternal conflict between producing something crisp and punchy enough for a club system, while remaining faithful to your own ideas about sound palette. I haven't found a happy medium yet, but it can be productive to have contradictory ideals and to hold them in tension.
4. What parts of the production process do you find the most difficult and what comes easiest for you? When you do hit a creative block what helps you through it?
Writing harmonies is a pure ecstatic pleasure. Writing drum parts and mixing bass groups is something I find much harder – it's subtle and it rarely comes off without a lot of tweaking.
In terms of creative blocks – and the internal feeling of "blocking", there's this useful piece of advice from Alan Watts – "The simplest cure is to feel free to block, so that one does not block at blocking. When one feels free to block, the blocking automatically eliminates itself."
5. What's a normal day like for you? Do you have a job outside of electronic music? And what do you like to do when you're not working on music?
It's pretty good at the moment, I'm able to spend hours a day producing, and doing editing work in spare hours. Outside of music – it's fun to write short stories and go to far-off places from time to time.
6. Apart from electronic music what other genres do you listen to and who are your favourite artists outside of electronic? and do these genres or artists have a direct effect on your own productions?
I always go to Bibio and Nick Drake when I'm losing perspective. Arvo Pärt's a good antidote to hours of trawling Beatport – I like music that's imbued with that kind of reverence – I guess Grouper has a similar effect, and she's closer to musical home.
7. What was the first and last physical (CD, Vinyl, Cassette etc)  piece of music you bought?
I can't tell you the first one because it's a secret question for one of my passwords! But the most recent was a Dorisburg record I got at Phonica in Soho. Dorisburg knows how to turn a simple hook into something lyrical – he's like Tin Man in that way, he can make synthesisers weep and sing.
8. Tell us something about yourself that might surprise people?
I sometimes find it surprising that the human body turned out the way it did. It wouldn't be especially weirder if everyone was a pomegranate with an eye on a spring, or if England was just one giant sentient rollercoaster track.
9. Which producers in your opinion get consistently overlooked?
My friend Joy & Sparks has the sort of sound that belongs all over XLR8R and FACT magazine. She's only released collaborations so far, but her own productions are powerful and I'm hoping they get the coverage they deserve when she releases them.
Also, I can't for the life of me work out why Rising Sun (Steffen Laschinski) isn't more well-known. His latest LP on Fauxpas sounds classic without even trying, it's like discovering a lost album from the nineties. Popularity doesn't always land in the most logical places. I like that comment from (comedian) Stewart Lee's BAFTA acceptance speech where he says that acclaim is a "random phenomenon, like cloud patterns, into which you read significance at your peril".
10. Which producers consistently inspire you? And where else does your inspiration come from?
I'm still fascinated by James Holden, his ever-shifting philosophy and his personal approach to sound design. He's a born outsider and a contrarian, both of which I find appealing when they're allied to that kind of determination.
And Tove Jansson is an endless inspiration. She was a Finnish painter and author, and spent a chunk of her life creating a whole whimsical world with a very particular northern sort of atmosphere. I often read her books and look at her drawings when I need to remember why I'm making art.
11. There are countless producers out there trying to find their way and create their own unique sound, what advice do you have for them?
I'm far too early into this to be giving artistic advice – better off asking someone dead like Virginia Woolf.
12. If the final DJ/live set of your career was next week what would your last track be?
I just realise I've projected a whole lot of assumptions onto that question and spent five minutes imagining what I'd play if I was DJing the closing scene from Lars von Trier's Melancholia. Either way, I'd play Brian Eno – Ascent/An Ending.
'Nunthorpe Grove EP' is out now on Manual Music, you can purchase the release: here