The latest release on Deersky's Soundteller Records welcomes Bruno Caro to the label for his debut EP.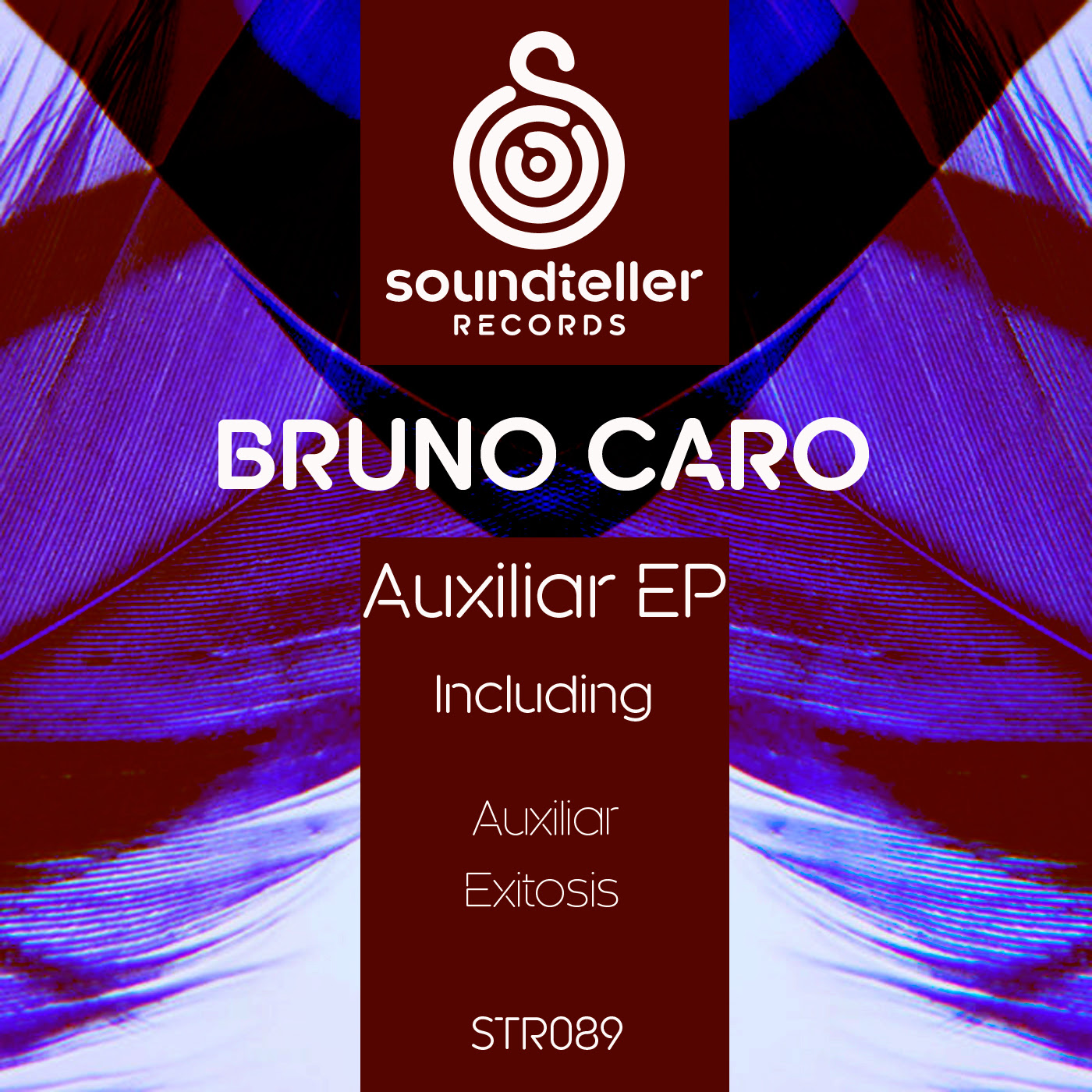 The Buenos Aires based artist has a short but well kept discography with releases on Plattenbank, Genesis Music, Stellar Fountain and Stripped Digital. Most recently the remix collection for his 'Entre 2 Mundos' single was released on Suffused Music and now Bruno makes his Soundteller debut with the two track EP 'Auxiliar'.
The release begins with the title track and finds Bruno exploring a wealth of trippy design qualities over a strong, chugging groove. If you go back and listen to some of Bruno's previous work there's a definite techy feel to his progressive minded grooves and 'Auxiliar' carries those qualities as well. It's stark and percussive with just enough melodious content to satisfy your mind while not losing sight of the dance floor, and the main break proves to be highlight, initiating a third act of new found hooks and further sonic delights. Wonderful work from Bruno.
The companion piece 'Exitosis' carries a similarly tough feel with punchy kicks, rough stabs and a wealth of intricate designs. Bands of swirling effects surrounded a tight groove while brooding bass tones trail though the framework, eventually initially a strong lead line during the break. Melancholic in nature it plays off the brooding tones nicely and once the groove picks back up there's definitely an added bounce there. It makes for a strong conclusion not only for the track but the EP as well. Great stuff from Bruno and a great signing from Deersky and Soundteller Records. Don't miss it.