Today we are lucky enough to catch highly talented Spanish techno king pin Dosem who is currently on tour to celebrate the release of his new album 'Origin'. Thanks for taking the time from your busy schedule to chat with us Marc.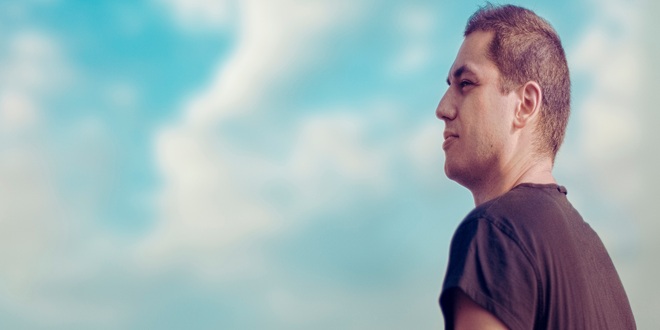 Where are the best places for Dosem to play in the world right now and why? 
Wow that one is hard to answer… but this year my favourites so far have been Berghain Berlin, Space Ibiza and Air Tokyo. All three are different, first one is what you can call real and pure underground, second one represents the essence from Ibiza in a very magic way and the third one, well… the soundsystem and the crowd are the best in the world.
What motivates and drives you to be so prolific?
I'm very sensitive to the environment around me, I get inspired easily and have always had skill with computers. For me making music is not only composing or programming patterns, is a form of expression, a universal language with which I can communicate.
Tunes from your studio reached the Beatport Top 10 seven times during 2012 and support consistently comes from the biggest DJs around the world. Your music has been released on some of the hottest labels in the business including Tronic, Bedrock, Great Stuff, Break New Soil, Sino, Suara etc. This is a huge achievement, especially for a young producer. You must be thrilled at how well things are going? What are your personal highlights from the past few years?
I spent my early years as a professional to learn everything I could, especially at the technical level and how to manage my time in a productive manner. Over the years I realized that the most important thing was to have a clear direction and a solid message. For me, to define my sound in an intimate and personal way developed my own identity and it opened the door to major labels. To edit on some of those label was a big challenge for me… it happened naturally and I worked very hard for it. But I won't stop challenging myself.
What clubs did you used to go to when you were first starting out and which DJs inspired you? 
All clubs around Barcelona and Girona: Moog, Nitsa Apolo, Razzmatazz, La Paloma, La Sala del Cel, Blau Club… my favourite Djs at that time were Jeff Mills, Alexander Kowalski, Ken Ishii…
What's your opinion on the Spanish scene right now?
Aside from the economic crisis, the scene is starting to renew itself with new promoters… and we have some artists who are really doing well at the moment: Uner, Edu Imbernon, Coyu, Henry Saiz, Marc Marzenit… and we keep the big festivals: Monegros, Sónar… and Ibiza. So it's still one of the biggest scenes in the world.
Which DJs do you love to see play live?
Kink, Scuba, Disclosure, Apparat, Luomo…
You're currently touring the globe to share the music from your latest album 'Dosem Origin' that is out now on Christian Smith's label Tronic. This latest album follows on from your debut album 'Parallel' which was released in 2011. From what we have read, 'Dosem Origin' is part of a concept series and that you already have a plan in mind for your next album. Can you give us some insight into the concept?  How did you come up with this?
I've always liked the parables in time, the concepts of past, present and future as immutable laws of the universe … I thought it would be a good idea to explain all that in three albums. The first talks about my background, the sounds that have influenced me so far … the second will be much more emotional and will contain many live recordings … the third more experimental and hypnotic … more futuristic.
How did you find the creative process for your second album compared with your first?
"Dosem Origin" was produced in about a year. I knew from the first moment what I wanted to explain and has been a much more mature process. I felt much more comfortable producing this second album, with the required skills and the inspiration to start this trilogy. "Parallel" was more like a collection of tracks I did for many years, a resume of where I come from and who I am…
What's your opinion on artists who make tracks in 24 hours?
Some of the best tracks in electronic music history have been made in 1 hour. Ask Jeff Mills. I think it's not about the required time, but more about the energy and authenticity you put on it.
There are a lot of people who think the scene is losing its way a little bit, some saying it has become too commercialised, there's an over saturation of crap music and dickhead DJs/artists.  What's your opinion on the impact Amercia's having on the scene?
I agree, but what most people do not see is the positive side. Mainstream music often serves as a gateway to more undeground sounds. It happened to me in the past… as a teenager I listened tons of crapy trance and big beat… but those sounds later leaded me to the underground music. What I don't like is some producers that saturate the market with soulless productions… but those people will always be there.
Do you think there's enough innovation in the electronic music right now?  Who's pushing the boundaries in music for you personally?
I honestly think these last two years have been fantastic, we saw many genres and styles melting, fusing… creating new ways of expression. I like to see some producers don't care anymore about what people think and they just do they thing. I have a big respect for people like Kink or Scuba.
You've been quite outspoken about all the stupid labelling that goes on in the scene.  Tell us more of your views on this. Should we just call everything house?
Haha… that's a good one. Well yes. Almost everything sounds like house these days. I hate sub-labeling… I think the best way to find music is thru artists and labels, not thru genre labeling.
For the budding producers out there, can you give us an insight into what gear/software you have in your studio? Are you a software or hardware fan? Or both? Do you have classical training or have you learned your skills over years of practice?
I studied music two years, but was enough to get in touch with the basics. The most important is to learn by yourself and be good with the computer skills. I use a lot of software and hardware: Ableton Live + Native Instruments Suite + Virus TI + SSL Compressor… the best is to combine both worlds.
You've already remixed some of best artists in the business. If you had the chance to remix any track from history, which track would it be? Also, if you could choose any artist to remix one of your tunes, who would you choose and which tune?
Orbital, Tracks "Lush 3-1 or Halcyon +on +on" and Chemical Brothers "Hey boy Hey girl or Out of Control"
http://youtu.be/D3AncyLDxe4?t=57s
What's coming up for you in terms of releases and tours?
I'm releasing a new remix for Mauro Picotto of his classic "New Time New Place" and also a release with Intec. This month I did Hong Kong, Japan, Argentina and Serbia… and next gigs will be in Spain, Belgrade, UK, Portugal, Netherlands, Budapest…
Thanks again Dosem for your time and for your music. Enjoy the remainder of your tour and the rest of 2013.