John Johnson's Hydrogen imprint returns this week with a brand new set of remixes for Dust Yard's 'Tricky Strike'.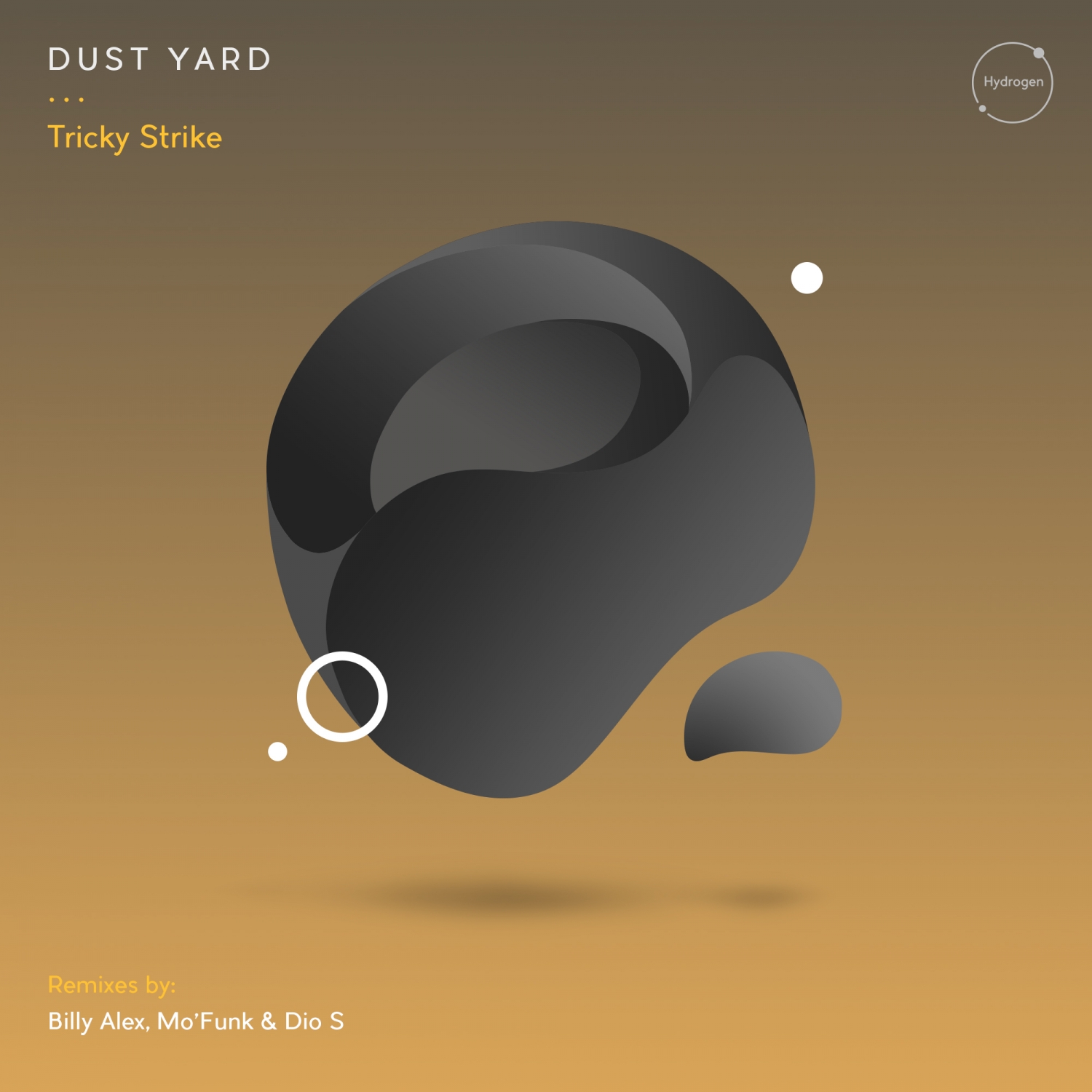 Originally released on ICONYC (Formerly 238W Inc.) in February of 2015 it showcased Florentin Blanchouin aka Dust Yard's unique creativity and diverse mature sound. Favoured by a host of top DJ's the track now gets new life with fresh interpretations from Billy Alex, Mo'Funk and Dio S. 
First up Billy Alex of Esensides fame returns to the label following his 'Konnie' EP released in March of this year. The Greek artist brings his usual energy with an up tempo groove complete with great character and a wonderful little roll. Melodious cascades, angelic pads and a haunting choir fill out the atmosphere nicely making for some poignant first acts moments. The break exudes a cinematic style bliss with those gorgeous elements getting a chance to breathe before the warm beats and dreamy lead carry the track to a gorgeous finale. Heavenly music from Billy and one of this best remixes to date I think.
Next up Mo'Funk takes a harder more tech house inspired approach which certainly complements Billy's dreamy remix nicely. Tough beats and deliberate, funk-fuelled bass tones converge for a powerful foundation, while vocal stabs and a wealth of swirling effects build for several massive moments. It's unabashedly big and that's it's strength, a real party record and an up for it dance floor should certainly go off to it big time. Super remix from Mo'Funk. 
Closing the release out is one of Greece's best kept secrets in Dio S who is making his label debut. He's always had a really interesting take on progressive music. It's a bit minimalistic and tracky with subtly building elements that bring gorgeous moments along the way. The original seems ideally suited for him to do just that and it's turned out wonderfully. It's hypno groove has an infectious swing and the indistinct motifs bring just a hint of emotion. Definitely one for the heady listener and true progressive house connoisseur. It rounds out a top notch remix package for Hydrogen in fine style. Don't miss it.