The latest release on Abstract Space Records welcomes D&Z to the label for his debut single.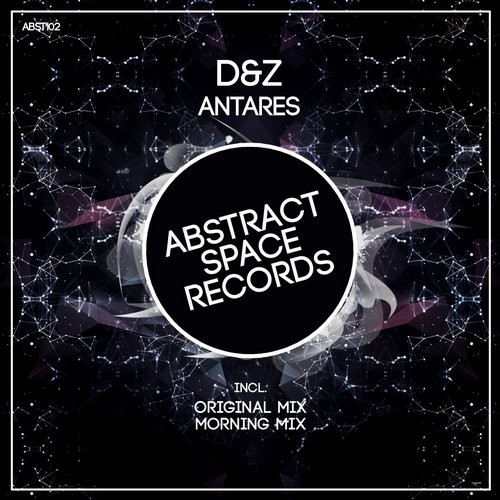 Hailing from Serbia Zoran Maljevic aka D&Z is fresh off great releases on PHW and Elliptical Sun Melodies. His new twist on melodic progressive house has been critically acclaimed and he now takes it one step further with his much anticipated debut single on Abstract Space Records.
The lone track on the release 'Antares' comes in two versions the Original and Morning Mixes. The original presents that crunchy processed sound that's so loved by the progressive trance community. Electric lines and a chunky groove lay down a great foundation early before some smooth tonal elements add a wonderful cadence to the groove. Full of boundless energy the first act sets up what might be the tracks highlight, a well crafted breakdown. Full of subtle motifs and broken beats it's a dramatic interlude which culminates with swirling atmospheres and a cosmic sweep, ultimately leading to a strong finish.
The release concludes with the 'Morning Mix' which carries some of the same wonderful design qualities but with a more stripped back, groovy approach. It's all about smooth rhythms and subtle atmospherics here with a gorgeous, cinematic break sitting perfectly as the tracks centrepiece. Funky hooks lead the way as the third act begins setting up a smooth yet exhilarating conclusion. Two wonderful interpretations from D&Z and both nicely styled for the dance floor. A great signing and new addition to the Abstract Space family. Don't miss it.