The 26th release on Just Movement welcomes Ewan Rill back to the label for his debut EP.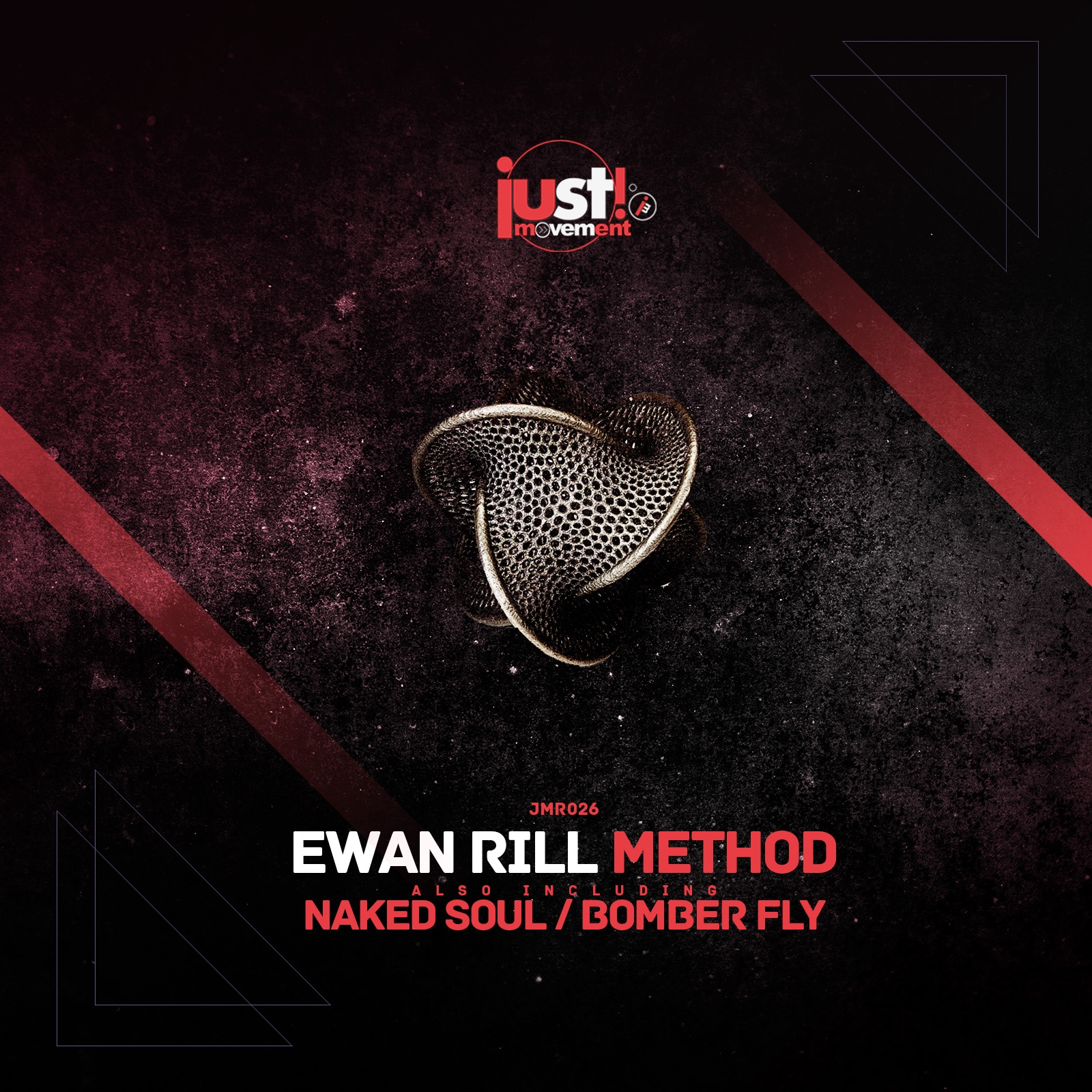 The Russian producer and Sever Records label boss supplied two remixes for the Greek imprint in 2015, one of which, a perfect rendition of Rogier & Stage Van H's 'Buenos Aires' now sits at the top of Just Movement's best selling tracks. As one of the industry's most prolific talents Ewan now delivers his first original project for the label entitled 'Method'.
Anyone that follows Ewan's productions knows he's got a very keen sense for the dance floor and the lead track here 'Method' exemplifies that once again. Beginning with distinctive kicks and gloomy undertones the Russian artist quickly shifts the mood with a frantic synth lead that's tailor made for a dark room. Deeply ominous and a touch hypnotic it carries the track into a break filled with dramatic tension. As panning synths wreak further havoc on your senses a rising tone builds anticipation for the ultimate payoff, before a new found rhythmic theme takes you home.
The EP's second selection 'Naked Soul' finds Ewan going deeper, all while maintaining the EPs sinister vibe. Anchored by a spacious and immaculately carved groove the Russian artist brings a wide array of subtle motifs from panning effects to a quivering pad. As the main break commences it's prophetic nature becomes all the more perilous. Ewan keeps the cool, minimalistic mood intact however, with an understated drop that foreshadows it's menacing conclusion perfectly.
The EP finishes with the deep and chugging 'Bomber Fly', which once again finds Ewan focusing on a darker narrative. Wonky bass swells immediately grab your attention as they take you on a twisted ride, while firing percussion and tonal themes lock the groove down a notch further. A desolate break lets the bottom end rattle your rib cage before an eerie vocal summons the beats back for a wonderful warped finale. Three unique cuts from Ewan who shows his versatility here and goes outside the box for a great EP. Don't miss it.