The 21st release on Golden Wings Music finds Eze Ramirez making his label debut with a brand new EP.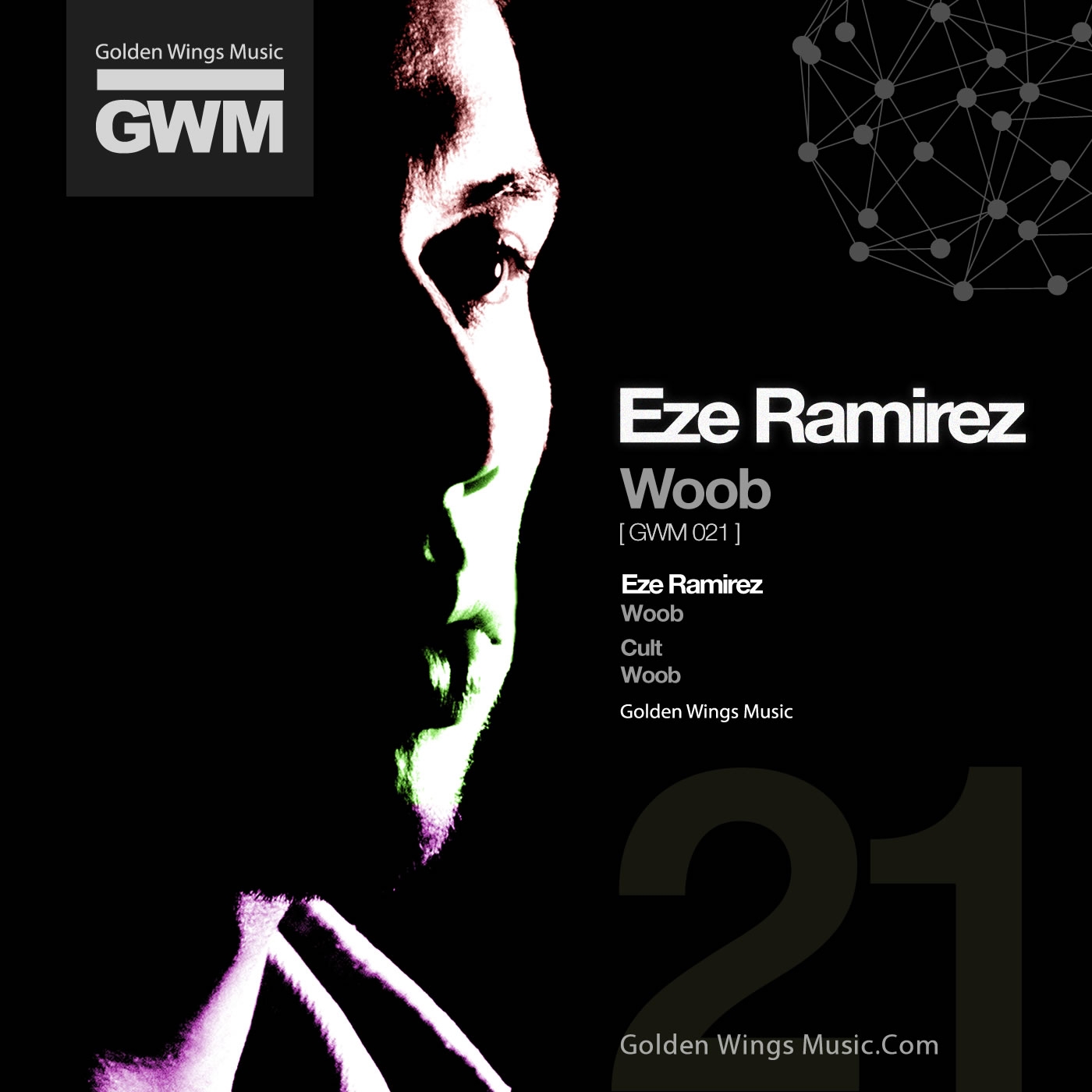 Hailing from Argentina, Eze got his career started with releases on Crossfade Sounds and BCSA back in 2013. Over the next two years he went on to compile an impressive discography with releases on Balkan Connection and Magic Room. Now as 2016 begins we find Eze making his much anticipated Golden Wings debut with 'Woob'.
The release begins with the title cut which finds Eze crafting a modern progressive techno, crossover type tune. Phasing synths and spacey electronics lay down a hypnotic vibe early while a funky complement of drums adds some wonderful bounce to the groove. Razor sharp synths rip through the atmosphere as momentum builds, while spiralling motifs further tantalize the senses. The main break ups the intensity several notches higher as the modulation gets jacked and a rush of white noise brings the beats back for a huge moment. This one's big and probably the biggest of Eze's career thus far. Excellent work. 
The companion piece 'Cult' comes in with more of a techno state of mind, backed by a strong drive, stark electronics and a bubbly, acidic groove that really means business. Dark horns fill the air along with showers of white noise, as the framework gets beefed up with layers of percussion. As modulation of the groove comes up the more wobbly and twisted the vibe feels. Warped electronics soon follow suit and before you know it you've got a druggy monster on your hands. The design here is really interesting, definitely something you can enjoy many times over and still marvel at after several listens. It's unconventional arrangement is nice as well, with a bevy of cool and somewhat unexpected transitions prior to the break, further obliterating your senses. This EP was a pleasant surprise, really interesting production on both tracks and great for an up for it dance floor as well. Highly Recommended.