"Fac3off" are latest power exhibit on "Gregor Tresher's" Break New Soil".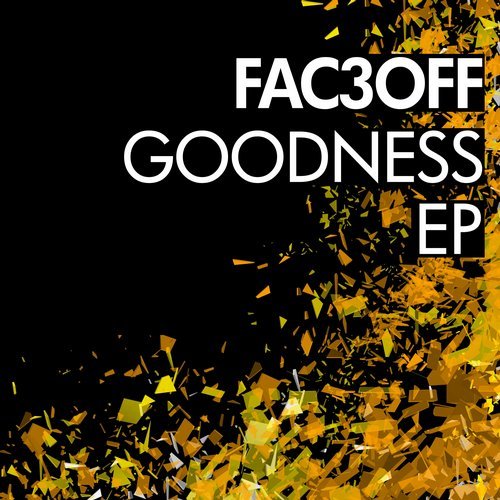 Frankfurt based "Break New Soil" have treated us to many great releases over the prior years and have been a great focal point for bring our attention to many of the Techno hitters we all consider prevalent today. Their release catalogue is very impressive and you will see artists such as "Enrico Sanfgiuliano", "Frankyeffe", "Mars Bill", "The YellowHeads" as well as "Gregor Treshers" own music sitting pretty.
Its quality music throughout and presented to us well in a modern fashion equal to many of the other focal labels out there right now.
"Fac3off" isn't an artist I have been over familiar with but one that I'm glad to have now checked out. He already has a number of featured underground pieces that really highlight this artist integrity as more than an emerging techno player. The quality is definable and from what I can see it's of a consistent nature.
On this Ep he doesn't hold back either as it features 4 tracks that really break into peak time club action.
First up as expected is the title track " Goodness" which quickly starts into deep pounding underground drum fueled action. There's reverberated chords introduced that give the track both a sense of groove as well as atmosphere. Very dark subtle underlays keep it intriguing and the percussive nature of what is quite a beast just keeps going.
Second on this slamming ep is "Burning Souls" which again is quickly into action with phase driven hats and the carefully place dark synth infusion as drives along. There's a haunting vocal type sample in this one, which really emphasizes what is more of a melodic mood synth featured. More power play throughout as this doesn't hold back one bit.

Next is "Astroboy" which is a different style of rhythm with more groove emphasis and the baseline is more of a prominent feature. There's a great filtered synth lead in this one, which is worked very well with clever delays and touches into more of the tech house sound but with higher tempo.
Finally we have "Phantom Cities" which cuts straight in a fuller rhythm section and dark coded stabs that have an old school feel about them but worked well. This one has more of a "Jeff Mills " esque to it than on a whole than the others whilst a kind of compounding a deeper mood.
The synopsis, A very powerful no holds back EP that really contains super drive and intensity for the floors.
Review by Blue Amazon – Rated 8/10