The 35th release on Just Movement welcomes Fernando Olaya to the label for his debut EP.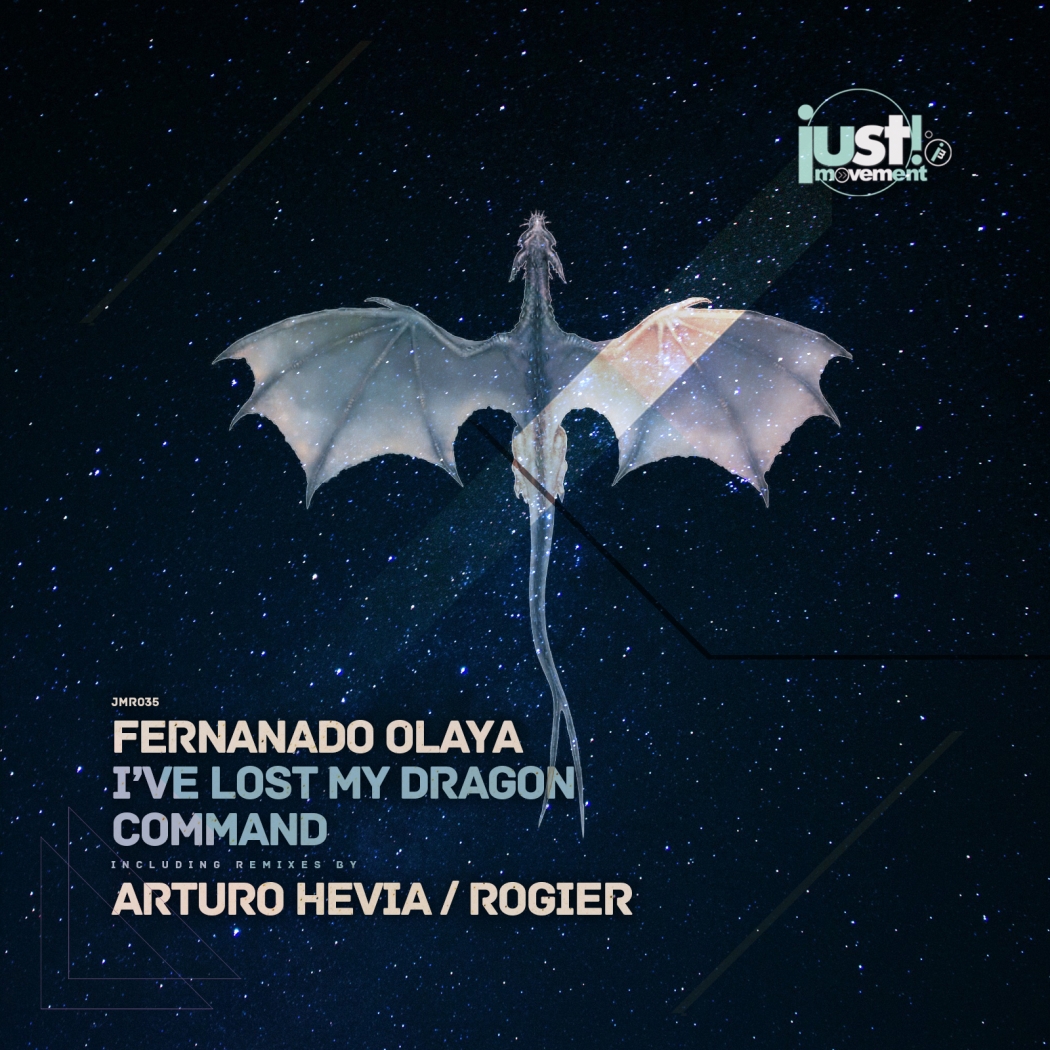 Hailing from Colombia, Fernando has been one of his country's top progressive house exports. Releases on Movement Recordings, Parquet Recordings, Traum and his own Sonnet Speciale imprint have all been brilliant. He continues that great momentum here with his much anticipated Just Movement debut entitled 'I've Lost My Dragon'.
Fernando has become loved for his unique hybrid of progressive and techno and 'I've Lost My Dragon' exemplifies that to a T. Backed by a rugged, rumbling groove the piece works through a variety of smooth hypnotic motifs. Bold drums and smart tonal themes add mightily to the rhythmic storyboard before a blissful break brings you further into dreamland. Gorgeous stuff from Fernando.
The first interpretation of 'I've Lost My Dragon' is provided by Arturo Hevia who is also making his Just Movement debut. The Chilean artist is fresh off his 'Atacama Dream' EP released courtesy of GU Music and now makes his much anticipated Just Movement debut with a superb rendition of 'I've Lost My Dragon'. Staying true to the smooth rhythmic appeal of the original Arturo's added a trail of hypnotic refrains and buzzing tones which lead nicely into the break. Used primarily as an energy bridge, the tracks centrepiece transitions into a boundless, percussive finale. Great remix from Arturo.
The second and final interpretation of 'I've Lost My Dragon' is provided by Just Movement artist Rogier who is returning for his 17th appearance. The Dutch producer has become loved industry wide for his warm, fluid grooves and he brings that magic here once again. Old school flavours abound, Rogier lifts the vibe to grandiose levels before a timely break brings the mood down setting up an emotive conclusion. Beautiful remix from Rogier.
The release concludes with a second original entitled 'Command' which finds Fernando drifting into atmospheric techno territory. Warm, hazy textures and a bulbous, meditative groove make for a gorgeous flow before a mystical break ups the vibe to new emotive levels. A spiritual piece building to a third act fervor as quirky leads intertwine for the ultimate tripped out finale. A stunning release from Just Movement and one you're likely to be hearing a lot in the coming months. Don't miss it.