Slideways Music returns this week with a brand new single from label boss Tim Penner.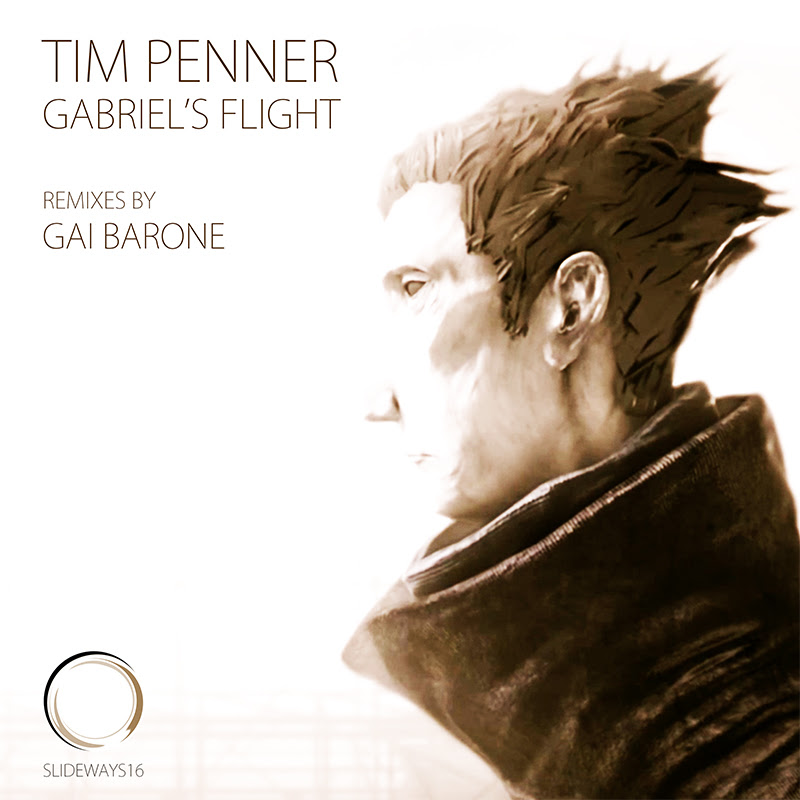 The Canadian imprint has grown immensely this year, firmly establishing itself as a force in the progressive underground. Running consistently high in the Beatport charts and also showcasing some of the finest new talent like Be Morais and Tiago De Renor. Now for the label's 14th release we see Tim Penner stepping back into the spotlight with 'Gabriel's Flight' alongside remixes from the always excellent Gai Barone.
Much like Slideways, Tim's production output tends to vary stylistically, it's this borderless approach which make him one of the underground's most consistently exciting artists. There's a compelling story behind 'Gabriel's Flight' and it's this 11 minute, cinematic and sonically charged opus that will now be regarded as the defining work of Tim's career. First off, the intro is incredibly captivating, clocking in at around 3 minutes, with sheets of melodious noise and near indistinct beats mirroring that of an early life. It certainly whets the appetite for what's to come, as exotic percussion and warm beats bring a strong meditative pulse. Its storyboard is a dramatic and highly emotional one, as it moves from a hopeful vibe to one of almost stress and trauma, as horns trail through the framework with an air of despair. A quick and highly effective transition into the third act brings a cosmic assault of sorts, as orchestral designs light up the atmosphere before a slow sonic decay leaves you with a near muted pulse and reflective conclusion. Just a brilliantly crafted sound story from Tim. Also provided is a more concise 'Club' version which showcases all of those amazing themes in a more dance floor friendly arrangement. It's hard to get past how incredible that original is from a listening perspective but for a more traditional club dynamic this would likely fit the bill a bit better. Either way, both are out of this world good and surely Tim's most accomplished work to date. 
The lone interpretations of 'Gabriel's Flight' are provided by Gai Barone who is making his second appearance on the label. After hearing the great elements and themes in the original I can think of no better person to reinvent the track than Gai. His attention to detail and ability to generate emotion on several levels is virtually unmatched in the underground, and he's done a masterful job yet again. Anchored by a full, pulsating groove, Gai lays down the framework and the anticipatory mood is palpable to say the least. Swirling lines and acidic rhythms make for an intense first act before breaking away and slowly stripping down into childhood motifs, poignant pianos and a goosebump-worthy choir, all of which converge for one of the most emotive moments you'll hear all year. It makes for a gorgeous centrepiece and although he seems to do it with great regularity, I'd say it's one of Gai's finest musical moments. Broken rhythms and muted beats transition the piece into a moment of calm before the pulsating groove does eventually drop for one final sonic rush. It's rare to find such soulful qualities in music these days, technology and musical trends have stripped us of that for the most part, but of the select few still making music from their heart, Gai is certainly one of the best. And if that wasn't enough, he's also provided a second 'Healed' Mix; a more delicate free flowing journey, highlighted by great effects and a reflective, melancholic theme.
Slideways has released a lot of incredible music over its two year existence, but this would have to be considered the crowning achievement in that well kept discography. Highly Recommended.