Superordinate Music returns this week for the third volume in their Super Remix series.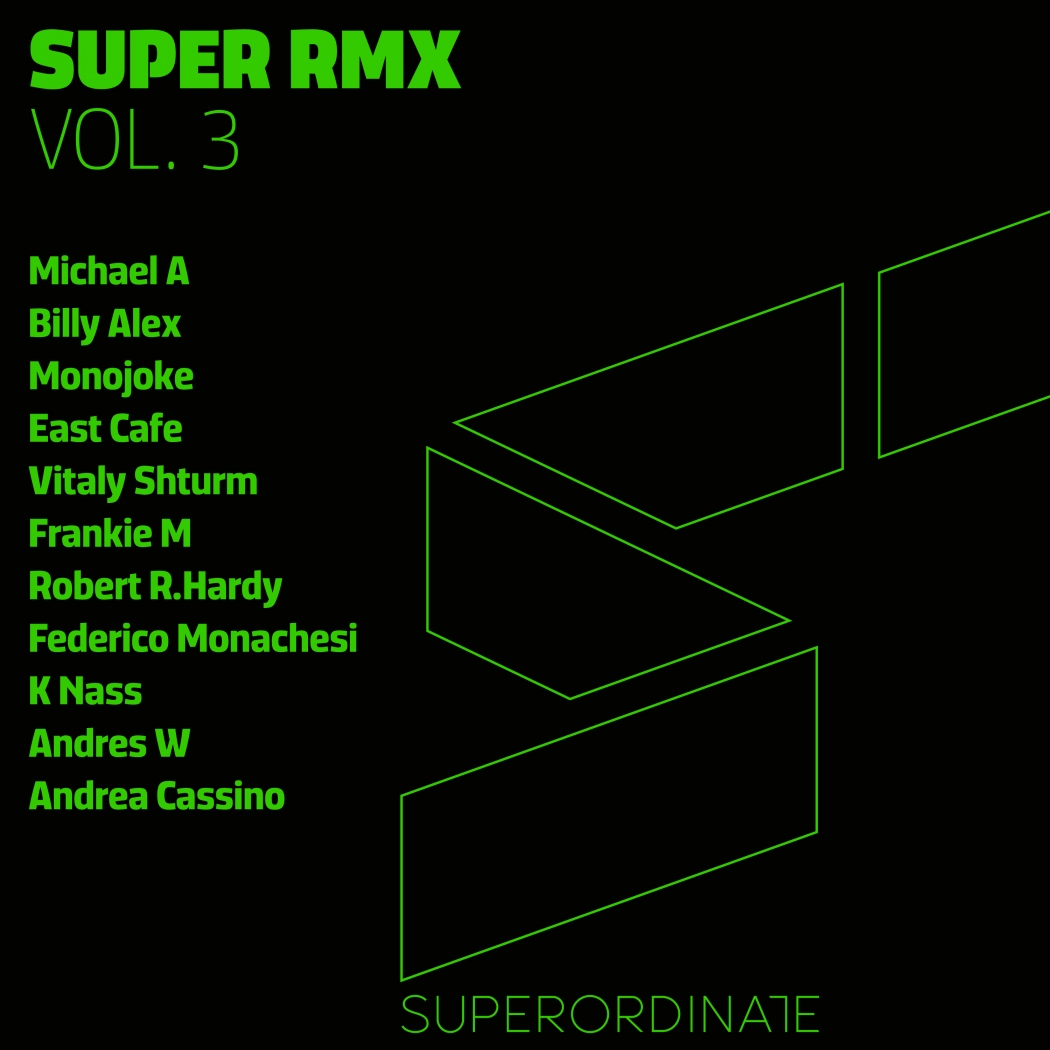 It sees the UK imprint inviting Federico Monachesi and Billy Alex to reinterpret tracks from Andres W and Vitaly Shturm.
Federico Monachesi is no stronger to Superordinate Music. The Argentinean artist delivered his 'Steaming Forests' EP in September of this year and also remixed Marcelo Paladini's 'Flying Bubble' in July. Now returning for his third appearance Federico puts his own unique twist on 'Hidden Thoughts' by Andres W. It's warm, full groove is immediately inviting while it's drive brings a great energy as spiralling motifs and timely chord changes further the storyboard. Traditional progressive house fans will certainly love this and with a third act full of fluttering melodies and very cool vocal edits it's a delight for both the mind and feet. Gorgeous remix from Federico.
Closing the release out is Billy Alex who is making his first appearance on Superordinate Music. The Greek artist had a busy summer season with key releases on Hydrogen and Northern Lights Music. Here he delivers one of his career best remixes with a warm, luminous take on Vitaly Shturn's 'Flawless'. The low end has wonderful character and it's funk is also quite lovely. There's definitely a Greek progressive sound at this point which I would say has been spearheaded by Simos Tagias, and this certainly carries all those traits, from its percussive cadence to incredibly groovy basslines. The lead elements here sound absolutely fabulous from a horn-like wail to cascading tones, and with a hazy atmospheric back drop you just never want the story to end. Beautiful remix from Billy which rounds out another excellent offering from Superordinate Music. Don't miss it.