Newly formed Northern Lights Music continues on great a great run by welcoming Fernando Olaya to the label for his debut single.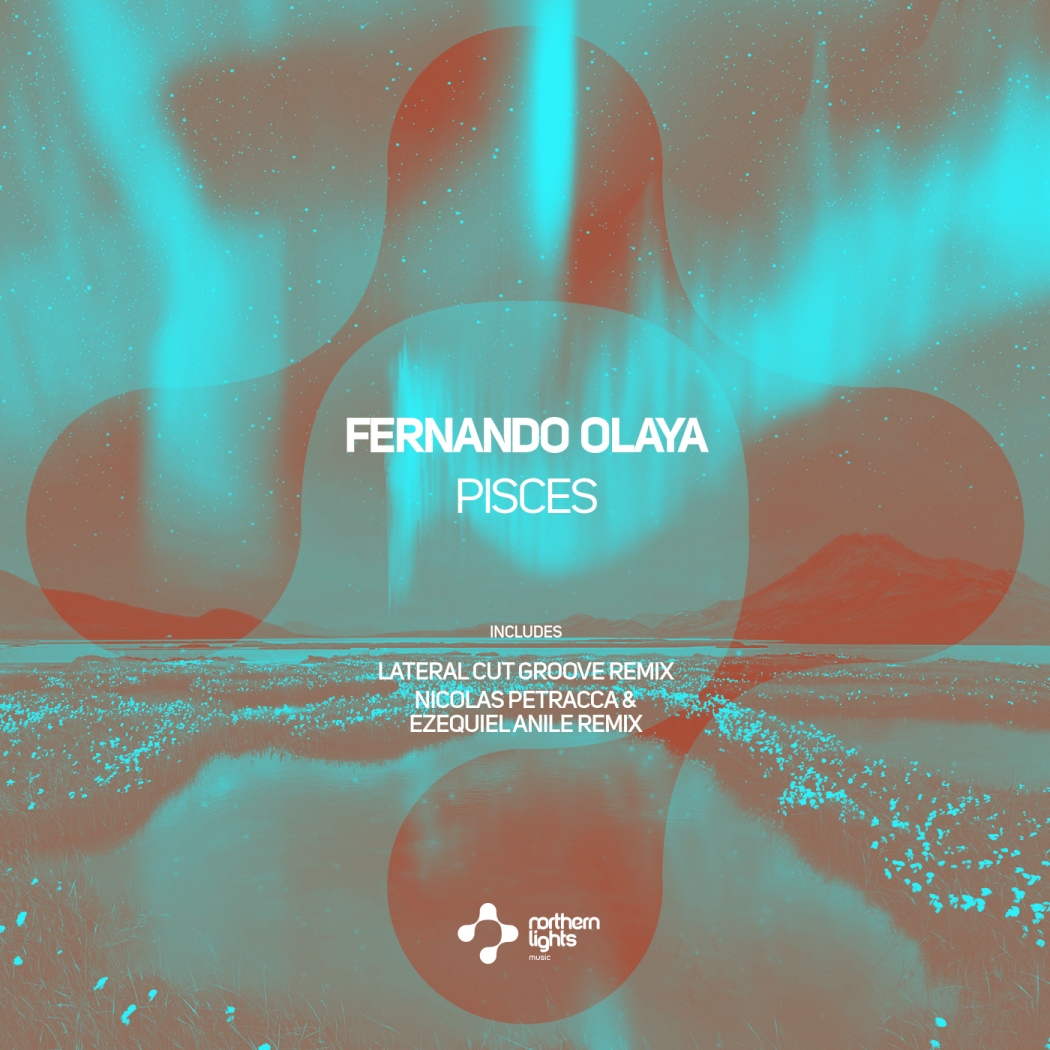 Hailing from Colombia, Fernando has been one of his country's top progressive house exports. Releases on 238W Inc., Manual Music, Movement Recordings, Parquet Recordings, Traum and his own Sonnet Speciale imprint have all been brilliant. He continues that great momentum here with his much anticipated Northern Lights debut entitled 'Pisces'.
For those that heard Fernando's recent 'The Cube' EP on Tash's Movement Recordings you're bound to love this as well. The progressive techno crossover appeal is quite high and Fernando's penchant for mystical motifs has never been more on point. Layered beats give the groove a wonderful cadence and the effects are predictably excellent but it's the cross cultural appeal that will likely grab most. It's something that plays on and off throughout the first act and ultimately reaches full intensity during the break and beginning of the third act. Massive stuff from Fernando. 
Northern Lights and has brought in Lateral Cut Groove and Ezequiel Anile & Nicolas Petracca to remake the track and both have delivered excellent renditions. First up Irish producer John Kearns aka Lateral Cut Groove lifts the energy a few notches with a pumping techno inspired interpretation. Anchored by a thick, undulating groove and lively beats it carries a wicked bounce straight away. As the first act unfolds the peak time appeal is undeniable and the tripped out effects and rolling drums only add to its electric vibe. There are remnants of the lead theme used during the break but it's in quite a subversive manner as Lateral Cut Groove crafts a mammoth build and equally massive payoff for supreme dance floor destruction. This one is huge. 
The release concludes with sometime studio partners Ezequiel Anile & Nicolas Petracca who have worked together previously on Nikko.Z's Dopamine Music. Hailing from the talent rich country of Argentina Ezequiel and Nicolas take 'Pisces' into more melodic territory and it complements the other versions here wonderfully. The dark, techy vibe from the original definitely shines through and the vocal elements get made use of nicely but the duos underlying melodic themes are what makes the track. Subtle with just the right amount of glimmer it adds a unique emotive quality which sounds tailor made for Hernan Cattaneo or Guy J. Brilliant work from Ezequiel and Nicolas to round out a killer release on Northern Lights, probably the label's best to date in my opinion. Don't miss it.